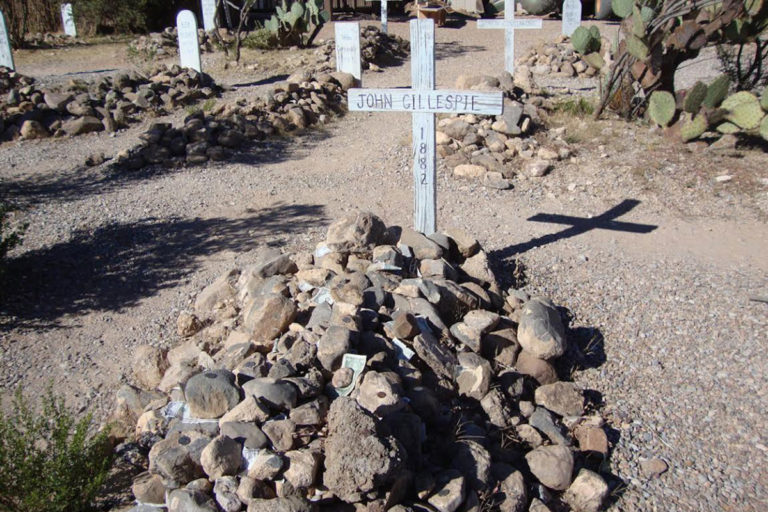 Cochise County Deputy Sheriff John Gillespie made a mistake.  He and a posse headed to the Chandler Ranch outside Tombstone to arrest Cowboys Zwing Hunt and Billy Grounds.  Gillespie broke in the door of the cabin and yelled for the pair to surrender. He should have been more cautious; the suspects opened fire, killing the lawman instantly. Two other deputies were wounded in the gunfight.
Deputy Billy Breakenridge returned fire, killing Grounds and critically wounding Hunt.  Ironically, both Grounds and Deputy Gillespie were buried in Boot Hill.
Mark Boardman is the features editor for True West Magazine as well as the editor of The Tombstone Epitaph. He also serves as pastor for Poplar Grove United Methodist Church in Indiana.