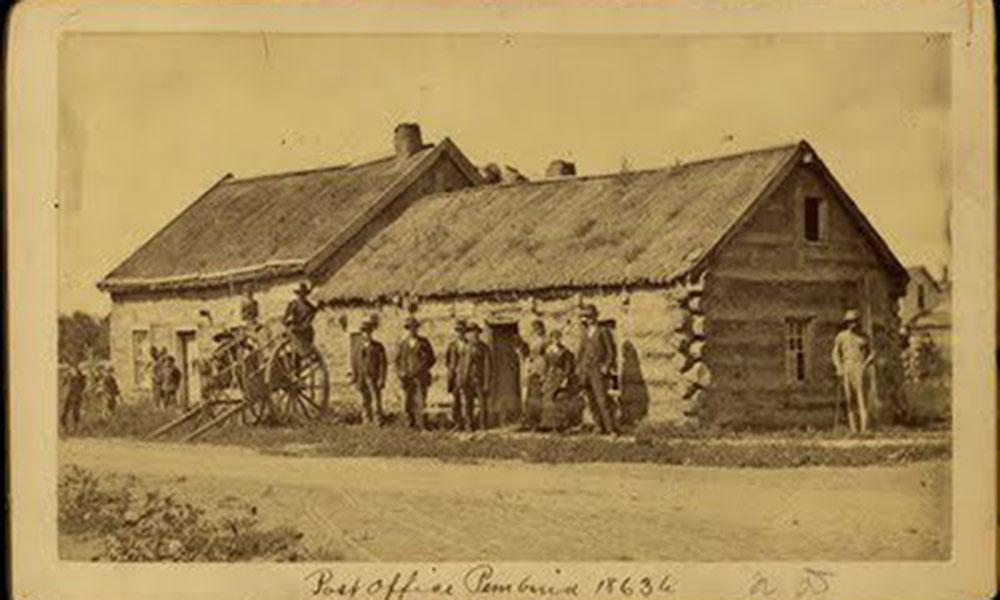 Billy Collins was the younger brother of Sam Bass associate Joel Collins—but he didn't learn from his sibling's death at the hands of lawmen in 1877.  Billy robbed a train near Mesquite, TX in 1878 and then headed for points north.  Deputy U.S. Marshal William Anderson tracked the outlaw to Pembina, Dakota Territory.
The two met at the local post office (photo) on November 8, 1878 and opened fire.  Both died.  Ironically, the two were old friends—Collins had even served in Anderson's wedding several years before.
Like this story? Try: Doctor George Goodfellow: Gunshot Physician
What do you think?