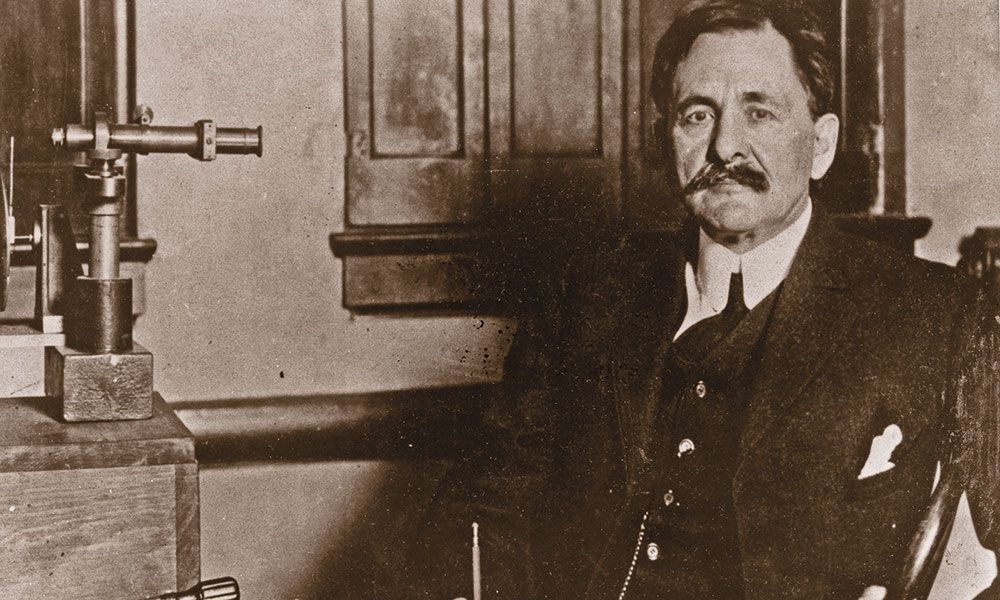 Four-year-old Albert Michelson reached the California Gold Rush town of Murphy's Camp in 1856, after a voyage that took him from his native Prussia (Poland today) to New York to Panama and on to San Francisco. His family had traveled across the world to start a miner's supply store in Calaveras County, a time and place immortalized by author Mark Twain.
Fueled by riches of the gold claims, the ramshackle town rocked with gunfire, saloons and dance hall girls. Fire destroyed Murphy's Camp in 1859, but the Michelsons rebuilt their home over the first-floor shop.
At age 13, Albert was sent to high school in San Francisco. By his graduation in 1869, his family had moved from the played out camp to the silver mining town of Virginia City, Nevada. When local Congressman Thomas Fitch announced he would appoint a state student to the U.S. Naval Academy, also known as Annapolis, on the basis of a written exam, Michelson almost secured the spot; he had tied with two others for first place. Yet Fitch appointed another candidate, who would later drop out of Annapolis.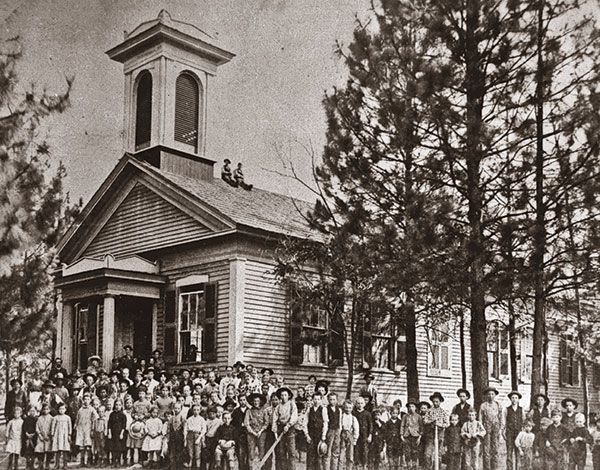 Fitch pleaded with President Ulysses S. Grant to reserve one of his 10 Annapolis appointments for Michelson, writing that the boy's father was a "member of the Israelite persuasion" as a positive factor, debunking a myth portrayed in Bonanza that Michelson experienced anti-Semitism. In that episode, Ben Cartwright helped Michelson get into Annapolis by overcoming the prejudice against Jews. Cartwright then assisted the teenager in building a device out of wagon wheels to measure the speed of light. The story is pure Hollywood, but it is based on real history.
The Transcontinental Railroad had only been completed the previous month when Michelson left for Washington, D.C. He was given the sad news that the President had already made his 10 choices. Yet after meeting with Michelson at the White House, President Grant ended up bending the rules to make room for Michelson.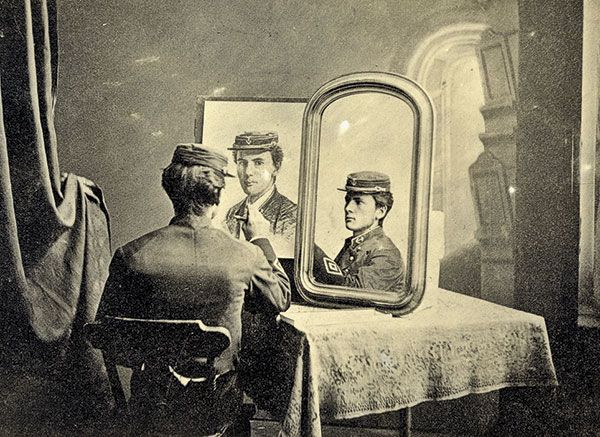 At Annapolis, Michelson excelled in science and boxing, and graduated ninth in his class. He returned to Virginia City in 1873 before he reported for two years of sea duty. After several tours, he was assigned to teach physics at Annapolis, where, in 1878, he began his research that would lead him to become the first to accurately measure the speed of light.
The Virginia City Chronicle reprinted The New York Times story on his discovery, predicting "it would seem that the scientific world of America is destined to be adorned with a new and brilliant name."
The local boy had made good. In 1907, he became the first American to win the Nobel Prize in physics, for his precision optical experiments. He continued to refine his measurements of the speed of light for the rest of his life, but died in Pasadena, California, at the age of 78, before the experiment concluded; the final figure was announced, posthumously, in 1933.
You can toast Michelson with a glass of wine at his childhood home, now housing  Hovey Winery, in the heart of Murphys.
Greg Bailey is a journalist, playwright and former attorney based in St. Louis, Missouri. His work has been published in The Economist, American Heritage and Time.