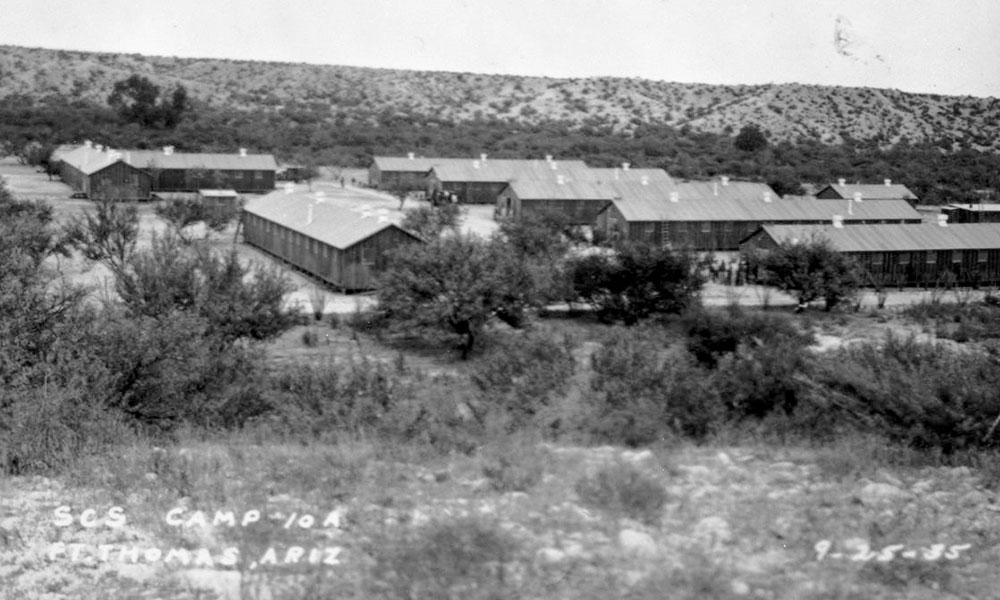 Dick Lloyd was one of the Cochise County Cow-boys, a tough guy with a hair trigger.  But he rode into trouble in March 1881.
Drunk, feisty and just off a cattle drive, Lloyd and some pals went into O'Neil's saloon in Ft. Thomas (photo).  He shot and wounded former justice of the peace Ed Mann. Lloyd then got his horse and tried to ride into the bar.  Some accounts say Curly Bill Brocius ended the tomfoolery by gunning Lloyd down. Others say saloon owner Jack O'Neil was the one who did it. Lloyd died in any case.
Like this article? Try: The Planting of Judge Roy Bean
What do you think?