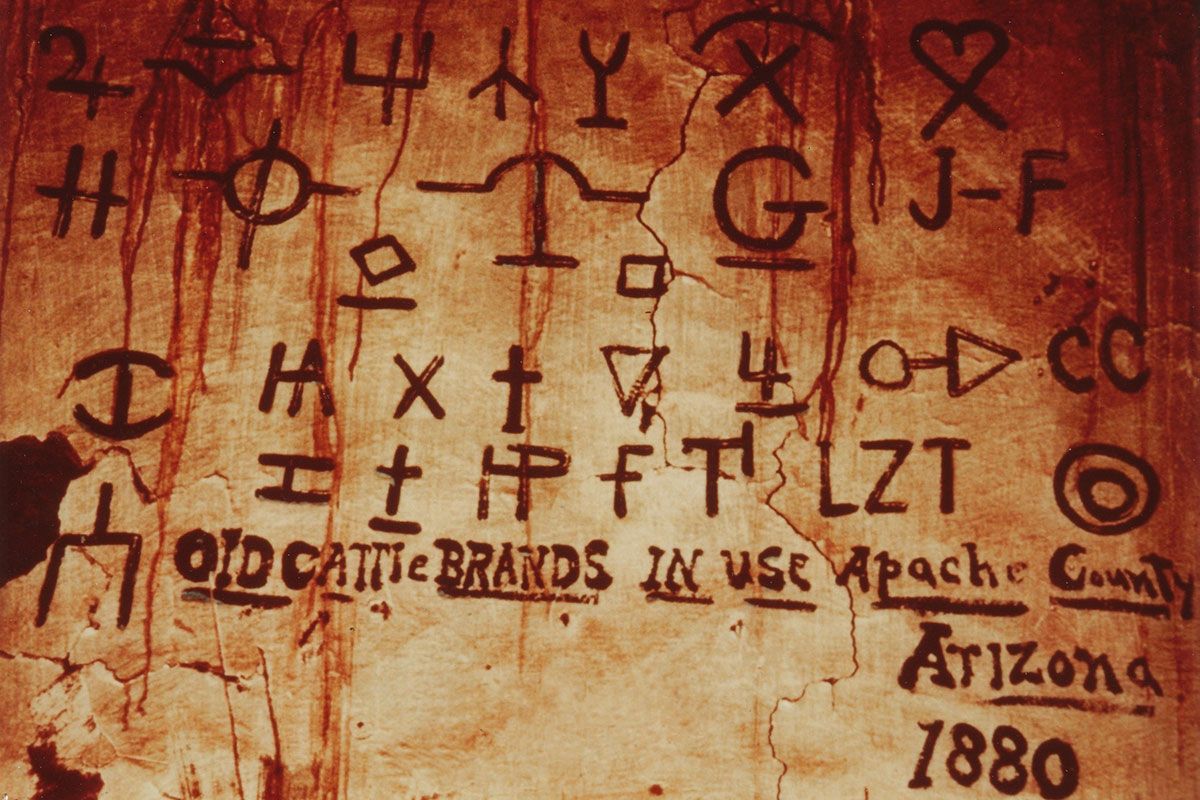 Branding of livestock dates all the way back to the Egyptians to around 2700 B.C. It spread to Europe in the Middle Ages and was introduced in today's Southwestern United States by the Spanish and later Mexican vaqueros. The open ranges made it essential for ranchers to have a brand in order to identify their cows during a roundup where cattle from many ranches were gathered.
The first cattle were introduced by Hernan Cortes and Gregorio Villalobos in 1521. Ironically, the first brands were not on the livestock but on the Aztec slaves who were branded with the letter "G," for prisoner of war, on their cheeks. The brand went from man to beast soon afterwards. By 1750 the rangy, longhorn cattle were grazing along the Rio Grande.
Riding for the brand to a cowboy meant loyalty, and a tireless effort to look after the interests of the brand. To be willing to fight for it and perhaps even willing to die for it, if you ride for the brand.
Brands are read left to right and top to bottom and when one character encloses another it's read outside to inside.
One cowman said, "I could not write my name but with a running iron I can write the entire United States Constitution on the side of a cow."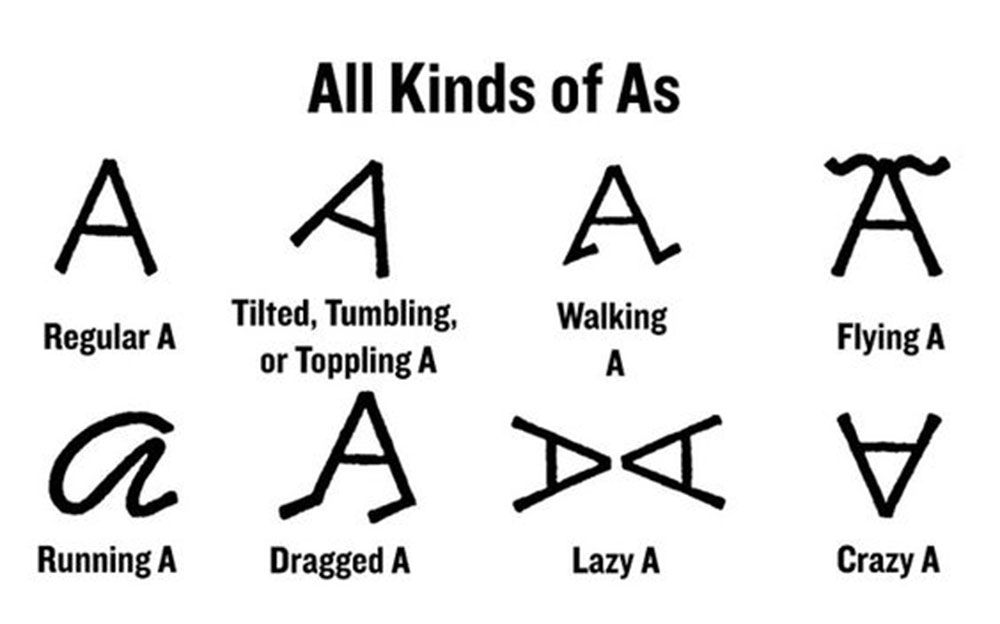 Texas cattleman Burke Burnett and his famous 6666 "Four Sixes" brand. He won the ranch in a poker game with 4 sixes.
Fred Fritz Sr., an emigrant from Germany, ran cattle on Eagle Creek in eastern Arizona in the 1880s. He spoke with a thick German accent and couldn't write in English so when it came time to register his brand he signed the papers with a big X. He needed two witnesses so he called over a couple of cowboys and they couldn't write their names either. So they marked their X's next to his. When the brand inspector asked what brand he wanted to use he looked at the signatures and replied "Three X."
As far as I know, the XXX brand is still stamped on the hides of those cows up on Eagle Creek.
The University of Texas have been the Longhorns since 1904, but they didn't have a mascot until a dozen years later when alum from the Class of 1911 collected $124 from graduates to purchase a rustled steer captured in a raid on Mexican cattle rustlers near Juarez in 1916.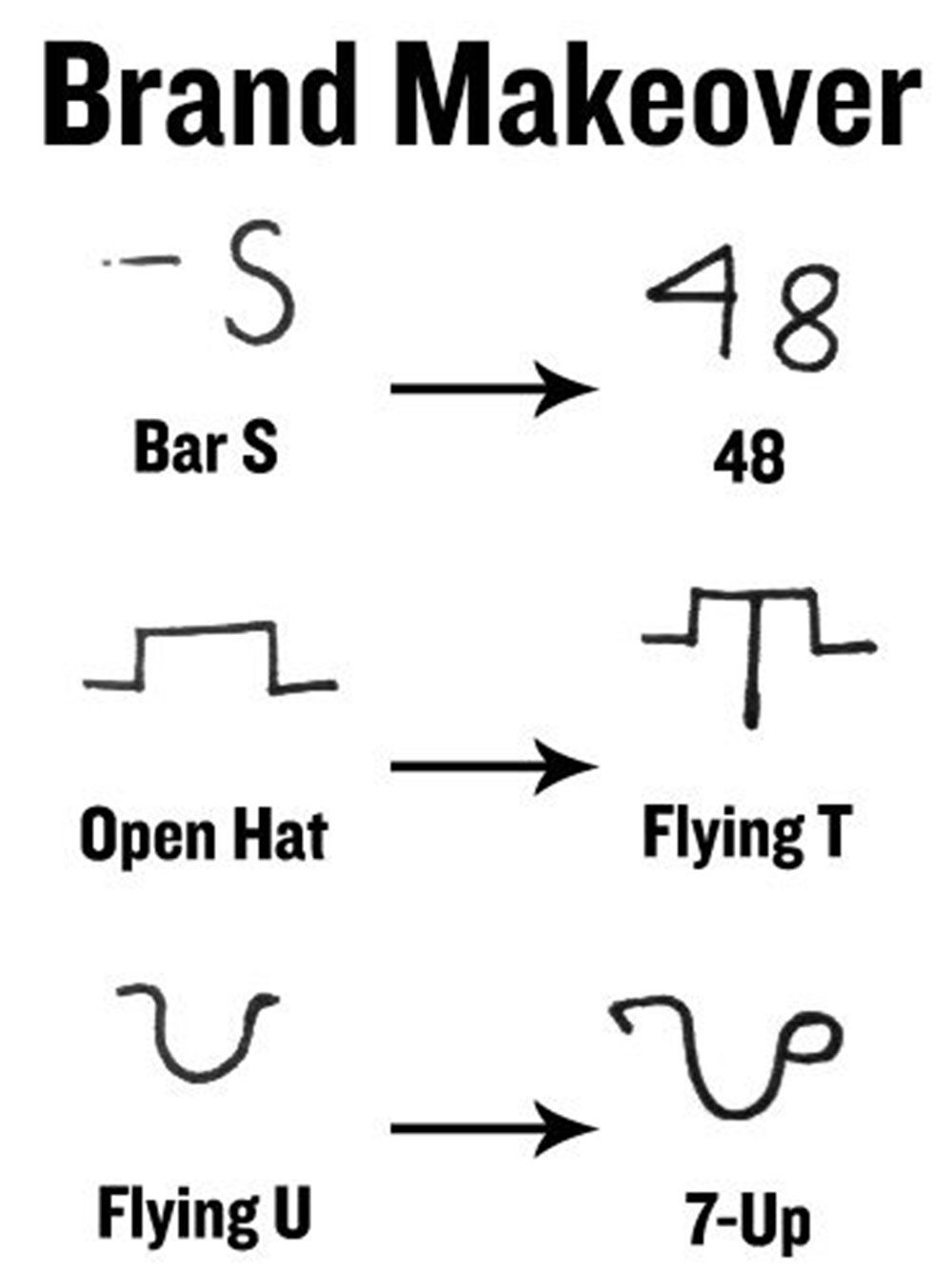 In 1917, Texas A&M students rustled the nameless University of Texas longhorn steer to embarrass their bitter rival they dubbed the "Tea-Sips." They branded steer with Aggies last winning football score two years earlier 13-0. UT students cleverly altered the brand to "Bevo."
The first Bevo wound up in the BBQ pit three years later, eaten by the UT students. That wouldn't happen again.  The name stuck and Bevo became the official Texas mascot. By 2019 it was Bevo XV.
Students wanted to brand a T on him but decided that was cruel. Aggie students sneaked up on the stockyard where he was kept and with a running iron put a 13-0 on his hide.
Marshall Trimble is Arizona's official historian and vice president of the Wild West History Association. His latest book is Arizona Outlaws and Lawmen; The History Press, 2015. If you have a question, write: Ask the Marshall, P.O. Box 8008, Cave Creek, AZ 85327 or email him at marshall.trimble@scottsdalecc.edu.