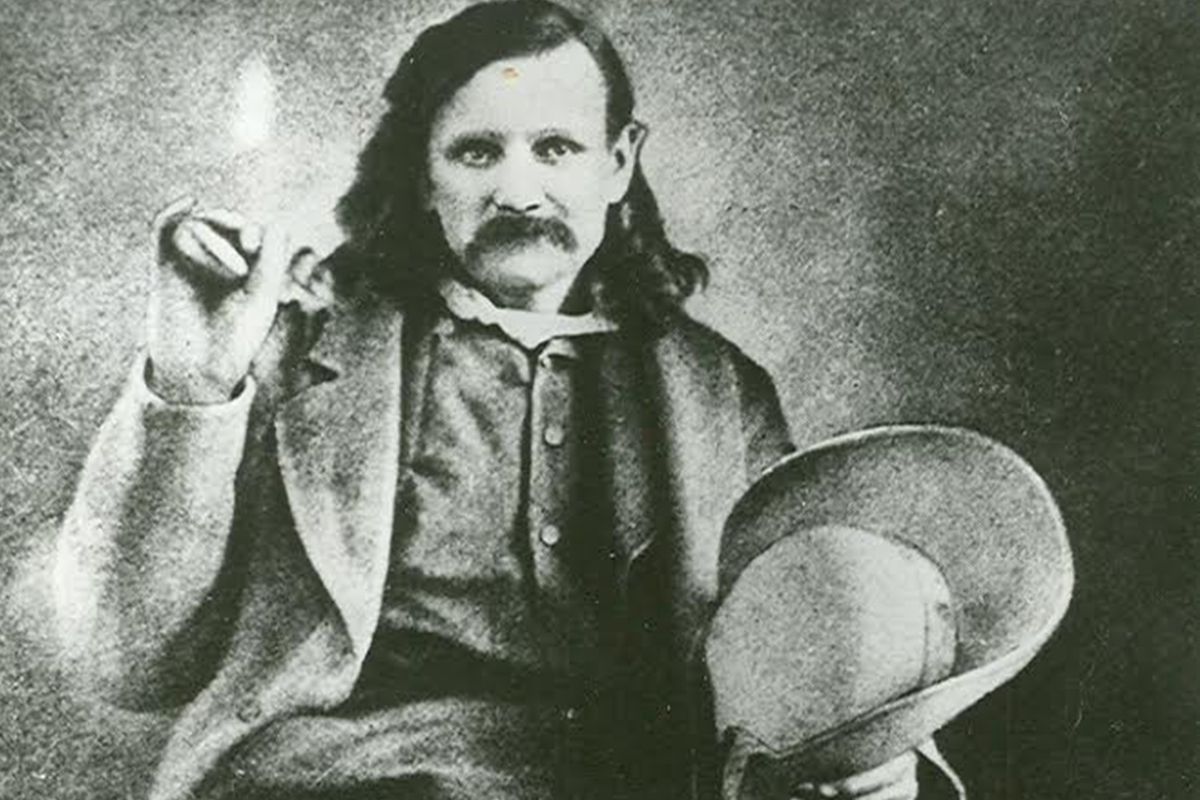 For a brief time in early 1862 cavalry troops from the Texas Confederate Army occupied Arizona.  This was part of a grand Confederate plan to occupy New Mexico and open a path to California. 
Meanwhile, in a divided California, the southern part more agrarian, favored the South while northern California, more industrialized, was Union. Those favoring the Union managed to gain control and raised an army numbering some 2,300 troops and calling themselves the California Column commanded by General James Carleton were heading east to drive the Confederates out of New Mexico. On April 16th, advance troops would clash with Confederate cavalry at a place called Picacho Pass in what became known as the "Westernmost Battle of the Civil War."
Picacho Peak (Picacho in Spanish means "Peak") was rugged 3,374-foot-high peak, a tilted remnant of ancient lava flows, was also a stage station for the storied Butterfield-Overland Stage Line and marked the halfway point between Tucson and the Gila River. The peak has long served as a landmark for Indians, Spanish explorers, mountain men, emigrants and American soldiers traveling along the Gila Trail. Springs located on the slopes of the mountains made it an important stop for thirsty travelers.
The Confederate occupation of Arizona began a few weeks earlier when Captain Sherod Hunter and his Arizona Rangers, numbering some 54 to100 men rode into Tucson on February 28th, 1862. Among his officers were Lieutenants Jack Swilling and Jim Tevis. Swilling had been prospecting in Arizona for several years and was familiar with the lay of the land. Tevis had worked at the Butterfield stagecoach station at Apache Pass. Both would play an important role in Arizona following the war.
On March 3rd, 1862. Swilling led Hunter and his men to Sacaton.  Hunter launched a brilliant guerilla-style hit and run campaign capturing and destroying food, supplies and hay that was being stored for the 2,300 Union California Column.  So effective were Hunter's raids the Union spies estimated he had a force of 800 men.
On March 10th Hunter cleverly captured Union Captain William McCleave and nine soldiers at Ami White's flour mill the Pima Villages. Hunter arrived at the flour prior to McCleave's arrival took White prisoner then when The Union officer walked in Hunter pretended to be White. After learning that there were only ten Yanks in the party he pulled his revolver and declared, "I am Captain Hunter of the Southern Army. Consider yourselves prisoners. Lay down your arms." 
The chagrined Yank, his Irish up, said he wouldn't surrender. Hunter replied, "You make a single motion and I'll blow your brains out. It was said the feisty Union officer got his Irish up and offered to fight bareknuckle Hunter and all his men to gain his release. His challenge was ignored.
McCleave knew he had been bested and surrendered. 
On March 30th there was a skirmish Stanwix Station on the Gila River where one union soldier was wounded.
April 16th, 1862 Union Lt. James Barrett and twelve men along with a scout named John Jones rode into the pass at Picacho and captured three Rebels. Jones knew there were more Rebs in the area and he cautioned Barrett against remaining in the Rebel camp.
Suddenly seven other Rebels hiding in the brush opened fire killing three including Lt. Barrett and wounding three more. A 90-minute firefight ensued. Fourteen Yanks and ten Rebs were engaged. The Union suffered three losses and had several wounded. The number of Confederate troops killed or wounded if any, is unknown. Captain Hunter didn't mention any casualties when he filed his report and there is no report from a reliable source they lost any men. 
At Dragoon Springs on May 5th, the Apache attacked a small group of Confederates. The Rebels lost Sergeant Sam Ford, Captain John Donaldson and a Mexican herdsman named Ricardo. They were driving a herd of beeves when the attack came. The Apache scattered the herd and stole several horses. 
Another battle was fought four days later when Rebel Lt. Bob Swope surprised, then routed a group of Apache rounding up the stolen cattle from the May 5th attack.  Swope suffered no losses while five Apache were killed.
On May 6th Colonel James Riley, Lt. Jack Swilling and the Arizona Guards, with Ami White and Captain McCleave in tow headed for Mesilla, New Mexico, some 300 miles east. Along the way, Swilling and McCleave became friends and Jack shared what he knew about gold along the Hassayampa River. 
When the party arrived in New Mexico and Swilling witnessed the mistreatment of the locals by Colonel William Steele and his men he became disenchanted with his fellow Confederates. Upon learning the Rebels were returning to Texas, Swilling rebelled, declaring he joined the Arizona Guards at Pinos Altos to fight Apaches he had no interest in having the blood of white men on his hands. He deserted and became an express rider for the Union. Through McCleave he would soon make the acquaintance of the legendary explorer and mountain man, Joseph Rutherford Walker and would lead a party of goldseekers into the wilds of the Hassayampa River country where they would strike gold in early 1863. Prescott, the first Territorial Capital, would be established that May near the site of the discoveries.
Hunter, realizing he was heavily outnumbered evacuated Tucson on May 14th and headed east towards Texas. He reached Dragoon Springs on the 18th and Apache Pass two days later. He arrived in Mesilla, New Mexico in late May and learned General Henry Sibley had lost a battle at Glorieta Pass, east of Santa Fe to a Union force of volunteers from Colorado. 
The battle became known as the "Gettysburg of the West." The Confederate dream of a Southwest Empire was ended.
On May 20th the Union cavalry rode into Tucson.
For further reading I recommend L. Boyd Finch's excellent "Confederate Pathway to the Pacific."
Marshall Trimble is Arizona's official historian and the Wild West History Association's vice president. His latest book is 2018's Arizona Oddities: A Land of Anomalies and Tamales. Send your question, with your city/state of residence, to marshall.trimble@scottsdalecc.edu or Ask the Marshall, P.O. Box 8008, Cave Creek, AZ 85327.