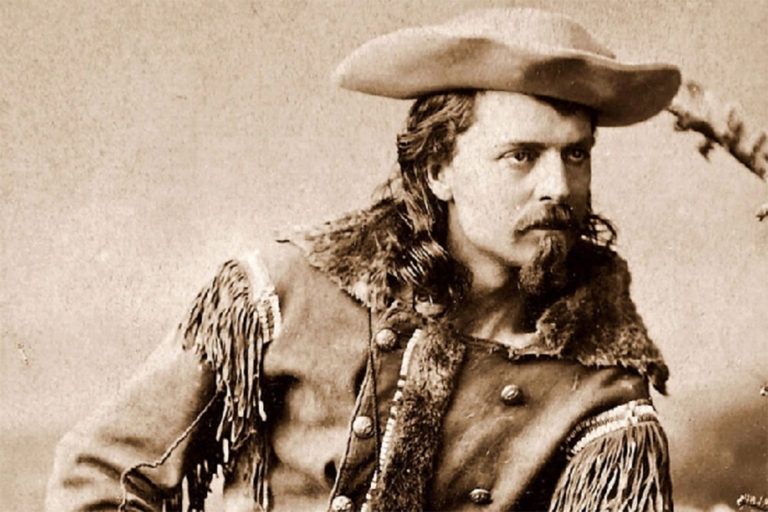 Buffalo Bill Cody was the "Real McCoy." He was a larger-than-life persona, served honorably during the Indian Wars and was a national hero. He was a showman and foresaw the passing of the great and glowing West and before it was all gone sought to bring forth what he'd seen and experienced and present it to the rest of the world. A mythical West? Maybe so, but he had a strong belief that the American frontier was about to vanish and he wanted to preserve the grand image of the West.
It's too bad some revisionists today who are long on opinion and short on history have maligned him and his reputation.
He also helped in the preservation of the bison. For three decades the buffalo hunt was a staple in his Wild West show. He made the rest of the world aware of the American bison causing it to become the symbol of the American West in the hearts and minds of millions.
He was an honest, generous man who dealt fair and square with the Indians he hired for his show. He supported them and respected their rights. They had a chance to travel and see the outside world. I reckon "exploited" would be an interpretation but he paid them well and there was mutual respect between the former foes. And I'm sure the enthusiastic audiences on two continents didn't feel exploited.
Marshall Trimble is Arizona's official historian and the Wild West History Association's vice president. His latest book is 2018's Arizona Oddities: A Land of Anomalies and Tamales. Send your question, with your city/state of residence, to marshall.trimble@scottsdalecc.edu or Ask the Marshall, P.O. Box 8008, Cave Creek, AZ 85327.