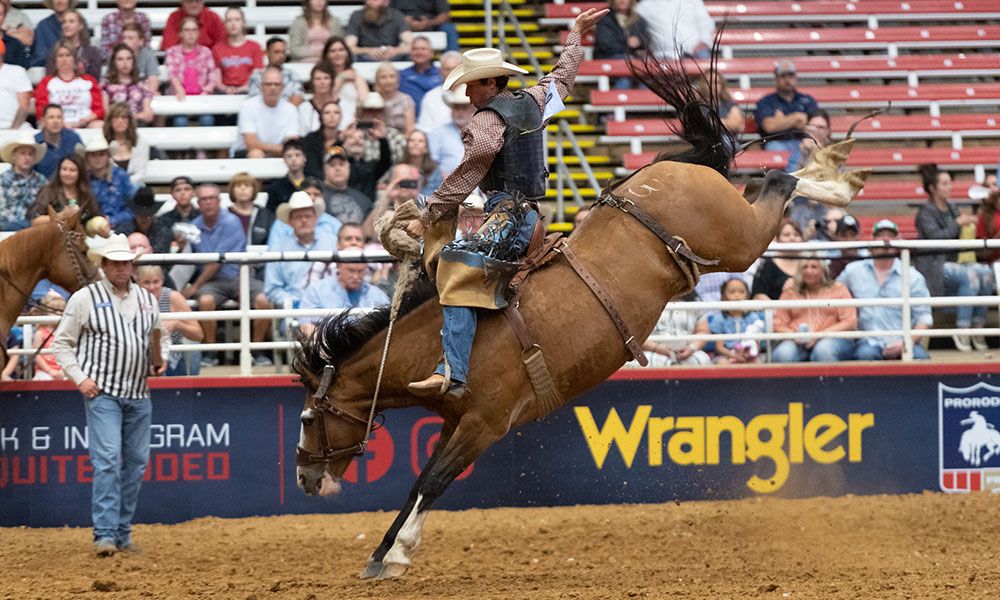 Beat the stampede to Mesquite, the official Rodeo Capital of Texas, for the Mesquite Championship Rodeo finale on Aug. 24 at the Mesquite Arena. Recently featured on Good Morning America, the Mesquite Championship Rodeo is an authentic Texan experience that you do not want to miss. Watch the traditional rodeo events, chow down on Texas barbecue, and grab some souvenirs while the best cowboys in the nation compete. Clay Walker will close out the night with his chart-topping hits as we say good-bye to another incredible rodeo season. Load up on your rodeo gear at one of the top Boot Barns in the Metroplex across the street from Town East Mall or head to Downtown Mesquite for a custom pair of cowboy boots at Willy's Shoe Repair.
Although official rodeo season has wrapped up, stay tuned for the specialty rodeos held throughout the year. Cowboys of Color will ride in on Nov. 3, 2019; the Mesquite Winter Classic Rodeo will close out the holiday season on Dec. 28 – 29, 2019 and catch the Hip-Hop Cowboys Spring Rodeo at March 21, 2020.  Additionally, the Mesquite Arena doubles as a top-notch concert facility that has hosted thousands of spectators for acts like the Charlie Daniels Band, the Temptations, and Mark Chestnutt. Grab your tickets for the Bad Boys of Blues concert that will grace the stage Sept. 21, 2019.
Explore the authentic Texan gem that is Mesquite. Stay in one of the premier hotels, dine on the best cuisine from Texas barbecue to legendary Tex-Mex, and find entertainment for the whole family with plenty of attractions.
Head to VisitMesquiteTX.com to plan your trip.