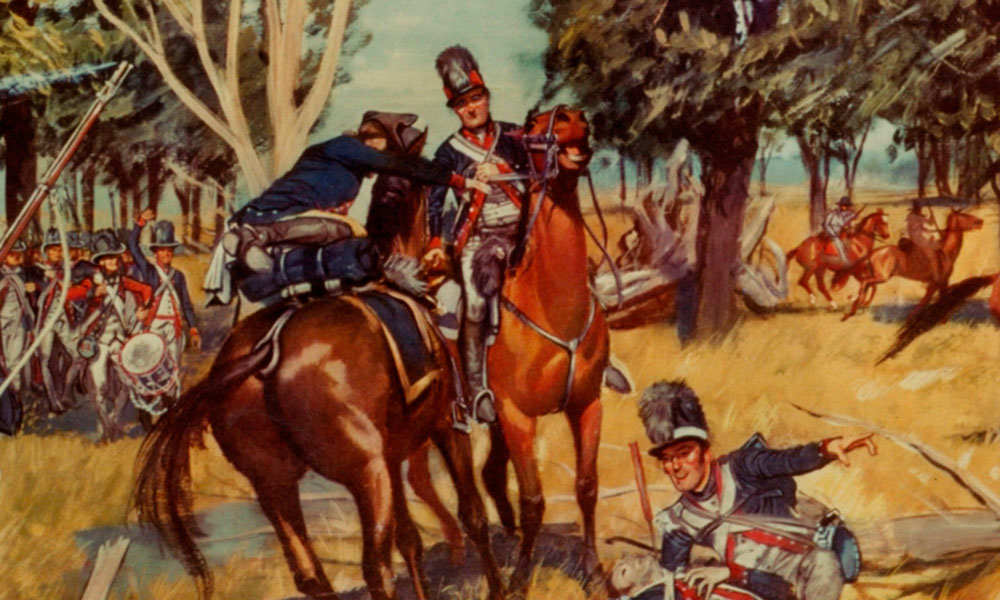 During the 1770s Spain believed her colony of Florida was under threat from American frontier settlers and was determined to stop American settlement in Tennessee, and Kentucky.  After France ceded the Louisiana Territory to Spain in 1762, New Orleans became the main weapon against the frontier Americans who needed the port to ship their goods to market.
Spain, hoping to divide the Americans, closed the port from 1784 to 1789.  Spain offered trade privileges to Yankee traders in return for agreeing not to oppose the closing of New Orleans.  Congress failed to pass the measure by only two votes but it demonstrated that Northern merchants were willing to sacrifice the rights of westerner's for their own benefit. This turned Southerners against Northerners eighty years before Civil War.
Frontiersmen began to question the wisdom of remaining loyal to the U.S. and Spain hoped to encourage open rebellion between Americans.
At the same time Spain was arming the Creek, Chickasaw and Choctaw tribes in the areas around Florida.
Meanwhile in the Old Northwest, England was violating the treaty ending the Revolutionary War by refusing to vacate her old forts.  She was also supplying the Iroquois with arms to fight Americans moving west.
In 1791, American General, Arthur St. Claire led a force against a confederacy of American Indians and on November 4th, at the Battle of the Wabash, his troops were ambushed, losing 900 men. It was the most decisive defeat in American history.
Three years later, on August 20th, 1794 near present day Toledo, Ohio, "Mad" Anthony Wayne (he wasn't really mad, just brilliant) won decisively over the Iroquois at the Battle of Fallen Timbers.  The British locked the fortress gates on their allies leaving them to be slaughtered by the victors. It was the final battle of the Northwest Indian War.
England and Spain were now both embroiled in European wars.  England finally vacated her forts and Spain agreed to quit arming Indians in Florida.
In 1800, Napoleon pressured Spain to cede Louisiana back to France, then in 1803, he turned around and sold it to U. S. for $15 million. The U.S. acquired some 800,000 square miles for the price of three cents an acre.  Barings Bank of England (it finally collapsed in 1995) financed the purchase despite the fact it was at war with France at the time and the money would be used by Napoleon to fight them. The reason: England believed they could take it away from the Americans much easier than they could snatch it from France.
There were important people in Congress who opposed developing the West.
One such luminary was the Senator from Massachusetts Daniel Webster.  In 1845 he said, "What do we want with this region of savages and wild beasts, of deserts, of shifting sands and whirlwinds of dust, of cactus and prairie dogs?"  He went on to say, "To what use could we ever put those endless mountain ranges?…What could we do with the western coast line three thousand miles away, rock-bound, cheerless and uninviting?"
Fortunately Thomas Jefferson thought differently.
It's good to remember; in times like these there has always been "times like these."
What do you think?