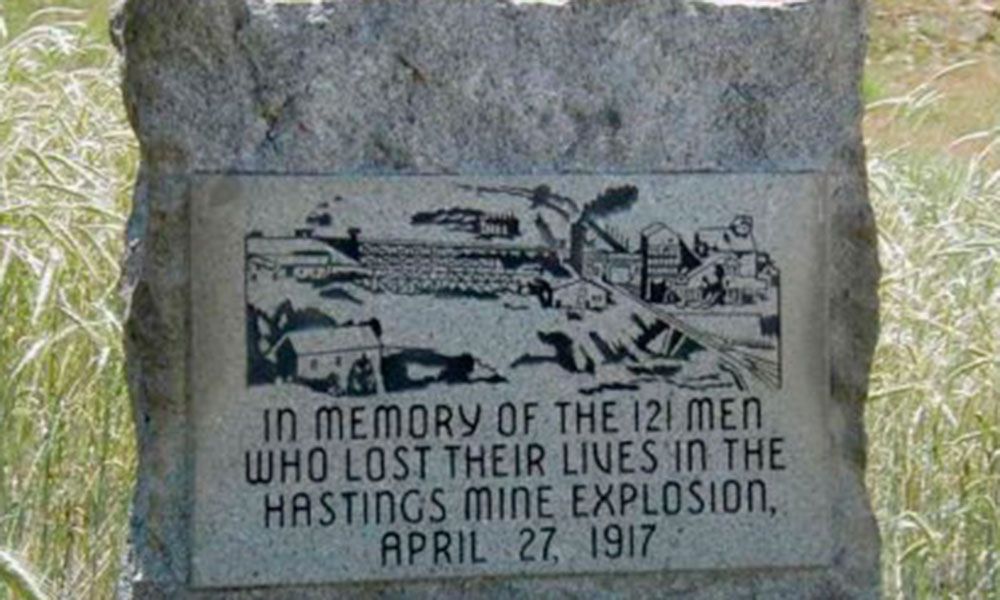 It was the worst mining disaster in Colorado's history. April 22, 1917, at the town of
Hastings, where the Victor American Fuel Company had been removing coal for more
than 40 years. Something went wrong that day.
A sudden explosion and fire killed 120 men. Officials later determined that a company
safety inspector apparently had been working on a lamp, which then ignited gases in the
shaft. The disaster was almost forgotten—perhaps because the victims were all foreign
workers. Another factor: the U.S. had entered WWI just three weeks before.