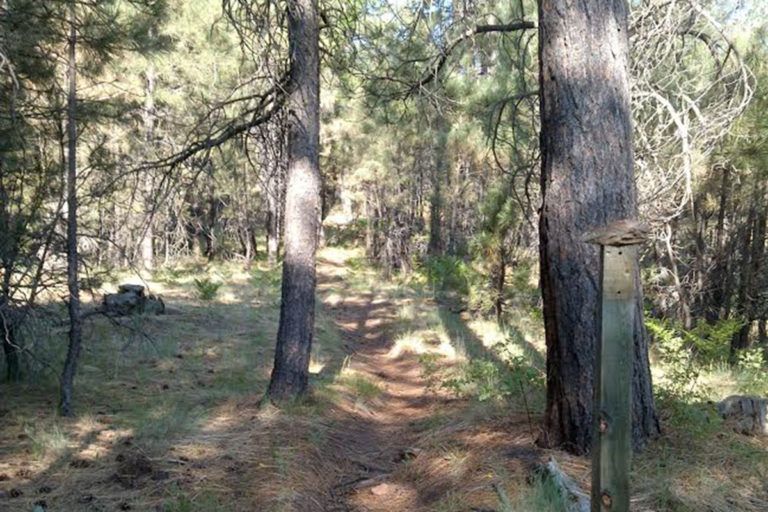 The question came up recently concerning the name of that road running along the edge of Arizona's Mogollon Rim. First it was the Crook Military Trail then in the 20th century it became the Zane Grey Trail after the famous writer of western fiction.  I rode it on a mule, Crook-style, as an Official Bicentennial Event in 1976 and it was called the Crook Trail. Jayne Peace Pyle, Rim Country historian responded, "Actual construction of a road started in the spring of 1872. It was named General Crook's Trail when it was built. By 1873, supplies began moving by pack train from Fort Verde to Fort Apache. One year later in September 1874, the first wagon supply train left Fort Whipple for Fort Apache. Martha Summerhayes, the first woman to travel over the road, was on that trip. She later wrote the book, "Vanished Arizona," telling of her experiences on the road and describing her travels in Arizona Territory.
"During the next twenty-two years, Crook Road was used by troops patrolling across the Territory and the northern boundary of the Apache Reservation. The road was in continual use for thirty-two more years, until the Rim Road was built in 1928.
"Sometime around 1970 when the Arizona State Highway Department figured the trail/road was 100 years old, they tried renaming it the Zane Grey Highway. As I recall, this failed because the folks here who had a voice at the time did not want it named after Zane Grey because he was only here three months a year between 1918 and 1929 and he didn't make it here for all of those years. He had nothing to do with General Crook's Trail, other than he traveled it while hunting a few times. So that failed.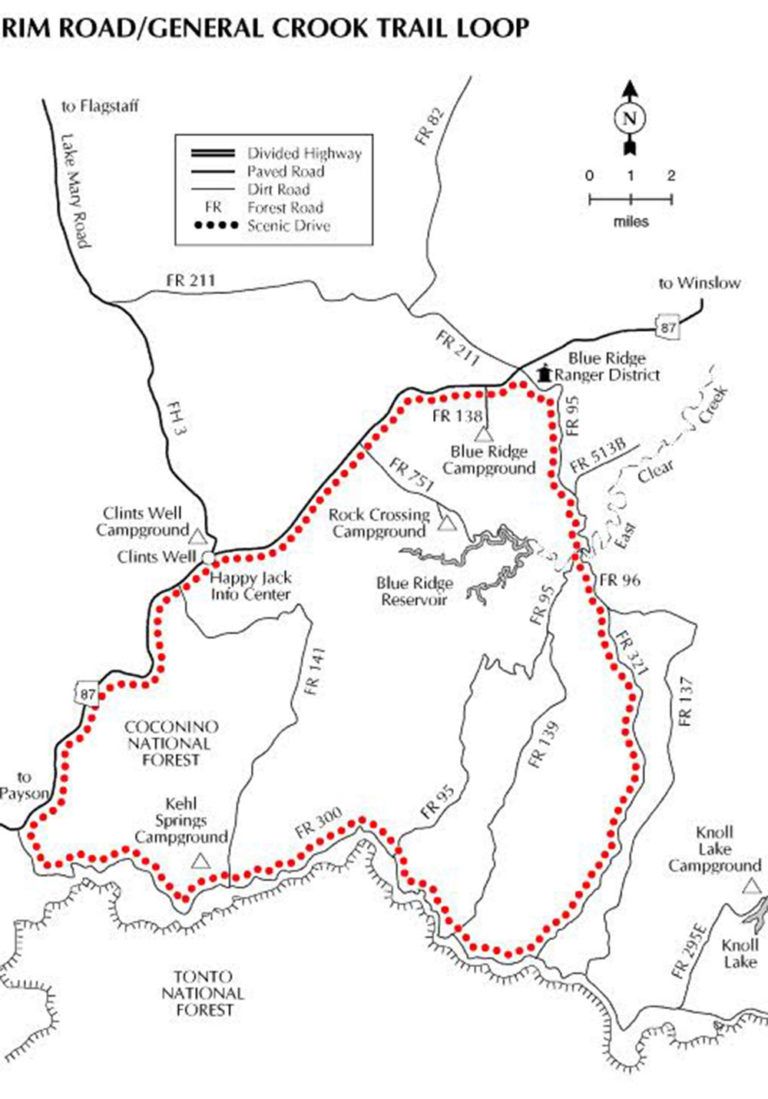 "During the time the Arizona State Highway Dept was trying to rename Crook's Trail the Zane Grey Highway, the Arizona Historical Society wanted to name Highway 260, "The General Crook Highway." But Chambers of Commerce along the route were against this because they figured Crook was not a "known" figure like Zane Grey. "This was not about history – it was about money. So the contention was really between history people and small-town economy people. 
"In the end, the Arizona Highway Dept. named Highway 260 "The Zane Grey Highway." Today, the highway is called simply "the 260," but it is also called the Zane Grey Highway by Zane Grey fans. 
"So today, we have General Crook's Trail, much like it was 100 years ago, and we have the Zane Grey Highway (the 260).
"Since the last general died off, there does not seem to be many people with hard feelings against Zane Grey in the area. Those older people seemed to resent ZG because he was successful, age-old story. Today, we are proud of Zane Grey for all of his wonderful books and we are dang sure proud of General George Crook for building that Road."