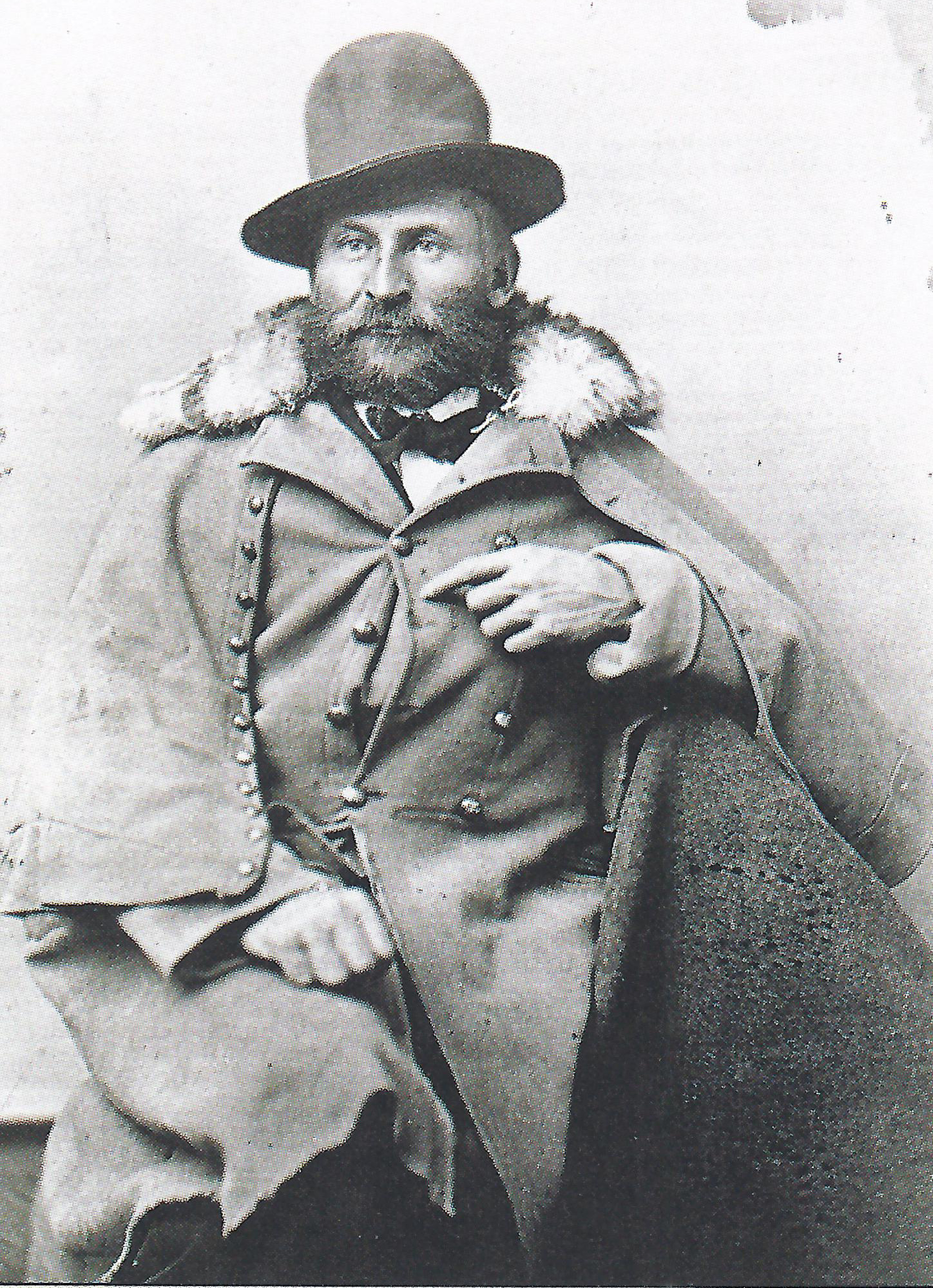 George Crook graduated from West Point in 1852 was assigned to the 4th Infantry, serving in California and Oregon. When the Civil War began in 1861, he was made colonel in the 35th Ohio Volunteer Infantry. He served in several commands throughout the war, primarily as a commander of Infantry. Among the battles were the Battle of South Mountain, Battle of Antietam, Chickamauga, Shenandoah Valley and Appomattox. After the war he was posted to the 23rd Infantry in the Pacific Northwest. He was appointed brigadier general in the regular army by President Grant in 1873 following his highly successful campaign against the Yavapai and Tonto Apache.
His skilled use of Apache scouts and mule pack trains proved critical in the victory.
In 1875 he was transferred to the Department of the Platte and fought in the Great Sioux War of 1876. On June 17th, 1876, he was defeated by Crazy Horse and his Oglala Lakota at the Battle of Rosebud Creek.
During the battle a Cheyenne warrior named Comes in Sight's horse was shot, leaving him afoot. While fleeing to escape the cavalry troops, his sister Buffalo Calf Road Woman rode to his rescue. Comes in Sight jumped on her horse and the two successfully escaped. To honor the occasion the Cheyenne refer to the Rosebud Creek Battle as "The Battle Where the Girl Saved Her Brother."
Crook returned to Arizona in 1882 when he took command of the Department of Arizona. He was successful, thanks to his Apache scouts and streamlined pack train in bringing all of the renegade Apache back to the reservation except for the wily, untrustworthy Geronimo. In 1886 he was replaced by the vainglorious General Nelson Miles who is credited with accepting the surrender of Geronimo in September 1886. The truth is he continued using Crooks strategy of entrusting the Apache scouts and Lt. Charles Gatewood to convince Geronimo to surrender.
Crook returned to command the Department of the Platte and continued to speak out against the injustices perpetrated on the Indian tribes by the federal government.
When Major General George Crook died in 1890, Red Cloud war chief if the Oglala Lakota, paid him the greatest tribute when he said, "He, at least, never lied to us. His words gave us hope."
Suggested books on Crook include:
On the Border with Crook by Captain John Bourke
George Crook His Autobiography, Edited by Martin Schmitt
The Fox and the Whirlwind: General George Crook and Geronimo by Peter Aleshire.