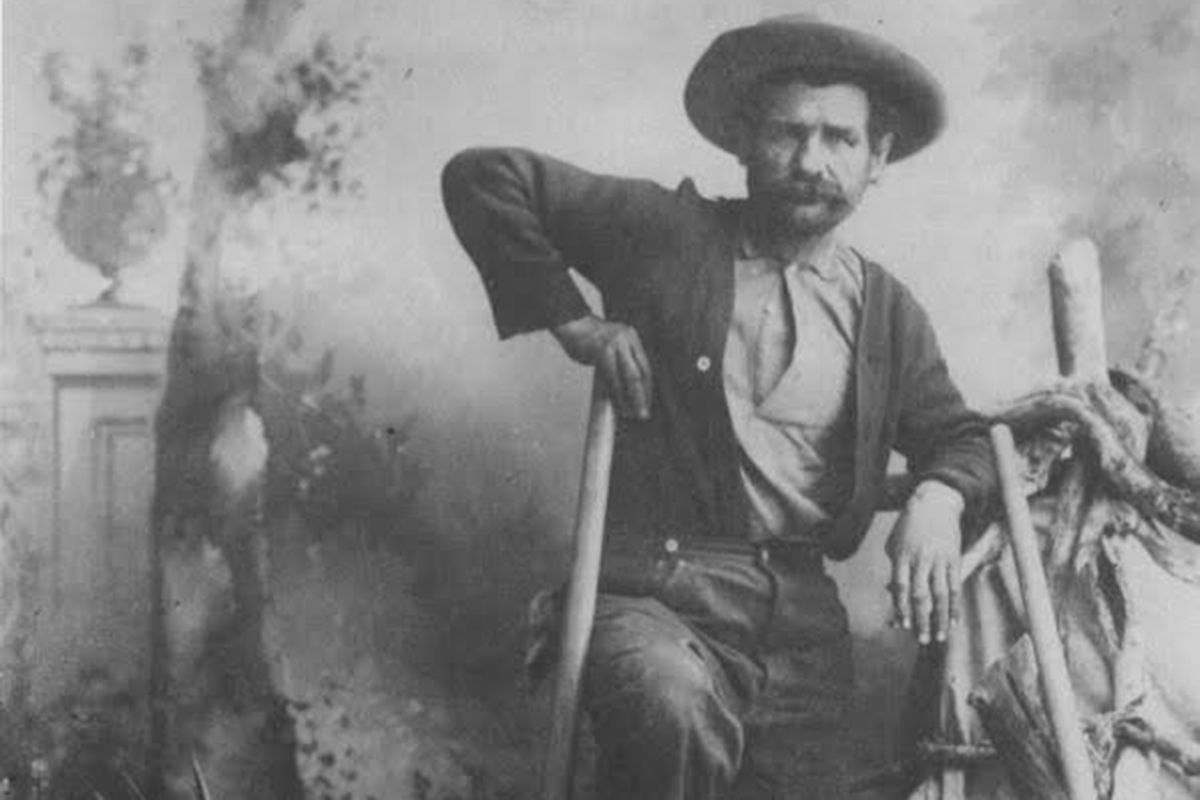 In 1911, Arizona officials were looking for ideas for a state seal, something that encapsulated what the place was about—mining, ranching, sun, etc. They were still looking for the image of a person to put on it.
One of the men on the committee was in a Bisbee bank one day and saw a photo of an old miner named George Warren, who discovered silver in the area—but lost his claim in a bet on a foot race with a horse. Warren died drunk and penniless, but is memorialized in the Arizona state seal.
Mark Boardman is the features editor at True West and editor of The Tombstone Epitaph.