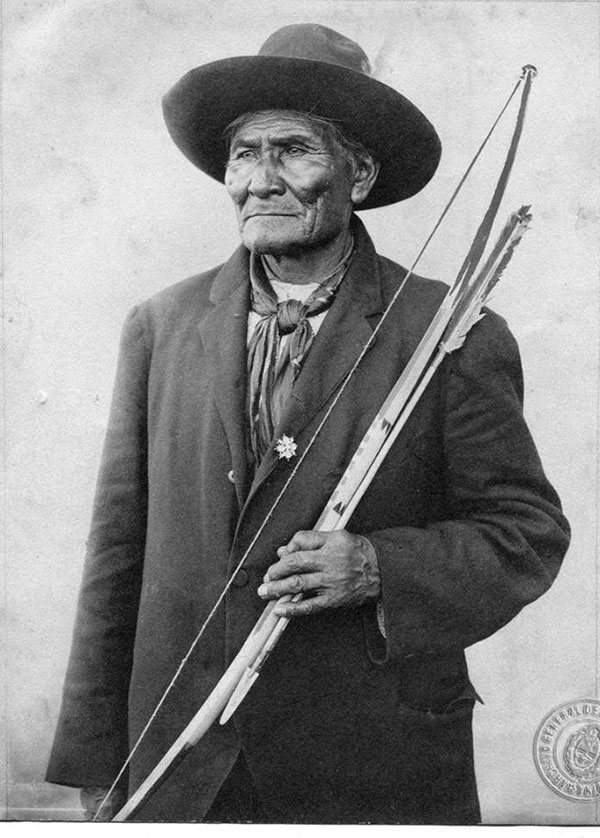 It was 1903, and Apache leader Geronimo staggered into a Dutch Reform Church at Ft. Sill, OK, where he was being held as a prisoner of war.  He was injured after falling off a horse.  The church pastor prayed for him and then baptized him.  For the next few years, he proclaimed his new-found faith.
It's not clear that his conversion was real.  He was kicked out of the church for gambling in 1908.  And in his last year, he told other Apache that he'd never left the old religion of his tribe.
Like this article? Try: Not Easily Intimidated
What do you think?