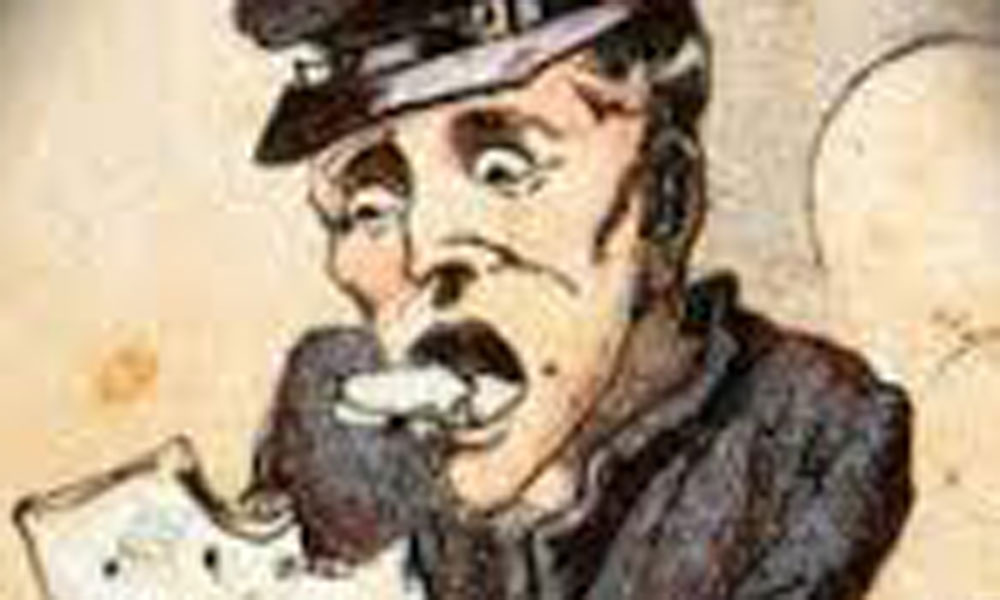 Hardtack is a hard biscuit made from flour and other ingredients. It made up a large part of a frontier soldier's rations. They were made with flour, water, a little grease and a few pinches of salt. When cooked on both sides they looked like regular soda crackers. They weren't that hard and didn't taste bad when they left the factory but by the time they reached the soldiers they were mighty hard and even infected with insects. Soldiers affectionately dubbed them with endearing terms like "tooth breakers." They could soften them up in coffee or pound them into submission with the butt of their pistol. Frank Cutler, a long time Civil War re-enactor says "We used to break up the hardtack with a hammer and soften it in water and then mix it up with eggs and bacon and fry it together."
Apparently it has a long shelf life. Rumor has it hardtack left over from the Civil War was issued to soldiers in the Spanish-American War thirty-five years later.
Marshall Trimble is Arizona's official historian and vice president of the Wild West History Association. His latest book is Arizona Outlaws and Lawmen; The History Press, 2015. If you have a question, write: Ask the Marshall, P.O. Box 8008, Cave Creek, AZ 85327 or email him at marshall.trimble@scottsdalecc.edu.