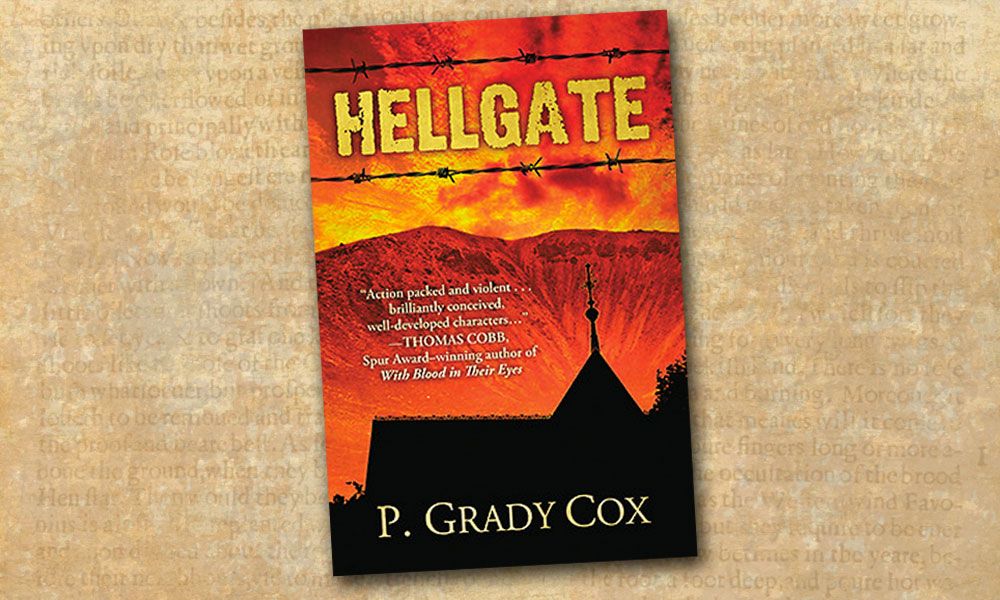 Set in the Arizona Territory of 1879, P. Grady Cox's well-researched novel, Hellgate, opens as a group of outlaws attack a stagecoach bound for Prescott and kidnap a young woman named Rose LaBelle.
The men head north to Hellgate, the secluded hideout where Irish-born crime boss Mason McCabe keeps a stockade of captive women and children. Rose witnesses untold atrocities at Hellgate, and soon learns that the sadistic McCabe has special plans for her. She realizes that she might have to devise a little frontier justice of her own if she is to make it out alive.
Cox skillfully evokes the harsh, violent realities of the Southwestern frontier and gives readers a strong, memorable heroine.
—Patrick Millikin, editor of Phoenix Noir