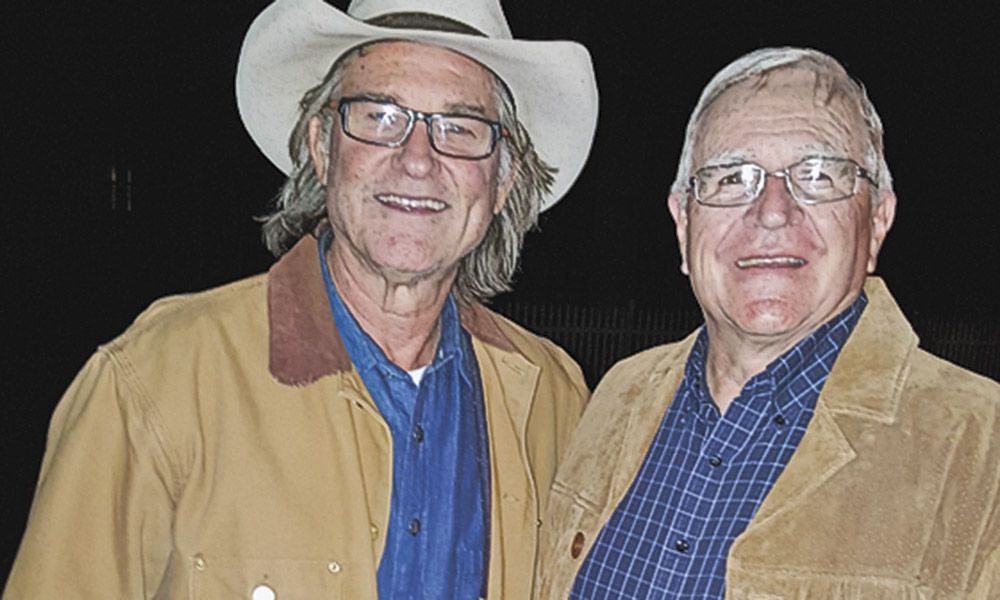 After 17  years as a high school teacher, band director and varsity baseball coach in his home state of Oklahoma, Roy Young opened stores specializing in sporting goods and baseball cards.
He also spent 50 years preaching for rural Church of Christ ministries. An author of Wild West history books, he is a former president of WOLA and the Oklahombres.
When WOLA and NOLA merged into Wild West History Association in 2008, he became the journal editor. The 2019 Roundup will be his ninth, and final, year as chairman.
Wyatt Earp killed my relative, Frank Stilwell, on my mom's side. My mother being a Stilwell, this always intrigued me and is one of the major reasons I have spent these many years researching the Earp story.
I'm convinced Wyatt Earp killed neither "Curly Bill" Brocius nor Johnny Ringo during the Vendetta Ride.
The best book by my Great Uncle A.J. Sowell is Rangers and Pioneers of Texas. Jack Sowell was one of the first and best "grassroots" historians of Texas, and every student of early Texas history needs to be familiar with his stories.
The Texas Ranger Tumlinsons, on my dad's side, are a great source of pride for me. I date the beginning of the Texas Rangers, even the beginning of the Wild West, from those pre-Texas Revolution days of the 1820s. Counting the Tumlinsons, Sowells, Turners, Nichols and other ancestors, I have 24 blood-line Texas Rangers in my genealogy.
My research on the chase and capture of Billy the Kid has revealed that Pat Garrett overstated his role in the events of November-December 1880 in his The Authentic Life of Billy, the Kid. Charlie Siringo's self-aggrandizing book A Texas Cowboy is worse. Evidence shows the important role of cattle detective and Deputy U.S. Marshal Frank Stewart, the subject of my forthcoming book, co-authored with Kurt House.
Everybody should know Allen Parmer because his life story extends beyond being brother-in-law to Frank and Jesse James, and one of William Quantrill's guerrillas.
A frontier woman more people should study is Laura Ingalls Wilder. She lived through it all. While her books may be simplistic, she epitomizes the true "frontier woman."
Visiting the Tunstall Murder Site near Lincoln, New Mexico, this past April awakened my sense of the vastness of Lincoln County in the 1870s. The time in getting from one place to another was definitely not what is shown in the movies!
The secret to a happy marriage (we celebrated our 50th anniversary last year) is having a mutually enjoyable hobby. Ours is genealogy. My wife is a descendant of the same Woodson family as Jesse Woodson James, as well as one of the early deputy U.S. marshals in Indian Territory. My dozens of familial connections to the Wild West became known to me via genealogical research. We both love it!
A good tip for studying genealogy: Don't neglect contemporary newspaper accounts.
J. Frank Dobie's first book, A Vaquero of the Brush Country, about my great-grandfather's cousin John Duncan Young, failed to properly credit Young for writing the bulk of the stories. Thus, the University of Texas Press no longer holds the copyright.
A little-known Oklahoma outlaw: "Mexican Joe." I love the story of how Deputy U.S. Marshal Jack Stilwell captured him.
The biggest Western pulp faker was Gladwell Richardson.  I was gullible to his stories early in my writing career.
I am working on a Wyatt Earp anthology, with Gary Roberts and Casey Tefertiller, that will feature the best factual accounts about Wyatt's life, plus articles about his place in history and the many controversies within "Earpiana" that continue to this day.