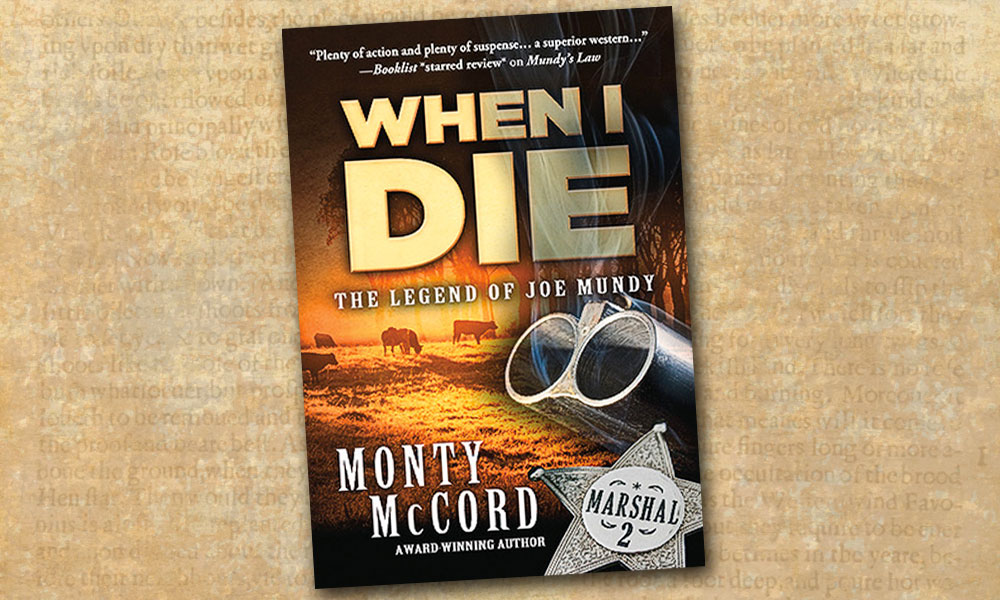 When I Die: The Legend of Joe Mundy, the second in Monty McCord's The Legend of Joe Mundy series, is one of those action-packed books that when you pick it up, you won't want to put it down.
It's 1876, Mundy is marshal of the new frontier town Taylorsville in Nebraska's Sandhills. Mundy must thwart the efforts of lowlife desperados as he attempts to save his friends from their roads to ruin—one from the despair of prostitution and the other from the depths of alcoholism. When a mysterious sniper begins shooting at lonely cowboys, ranchers and even Mundy, the revelations Mundy uncovers, and their consequences, will stretch the limits of his friendships and that of the love of his life.
—Bill Markley author of Deadwood Dead Men
What do you think?