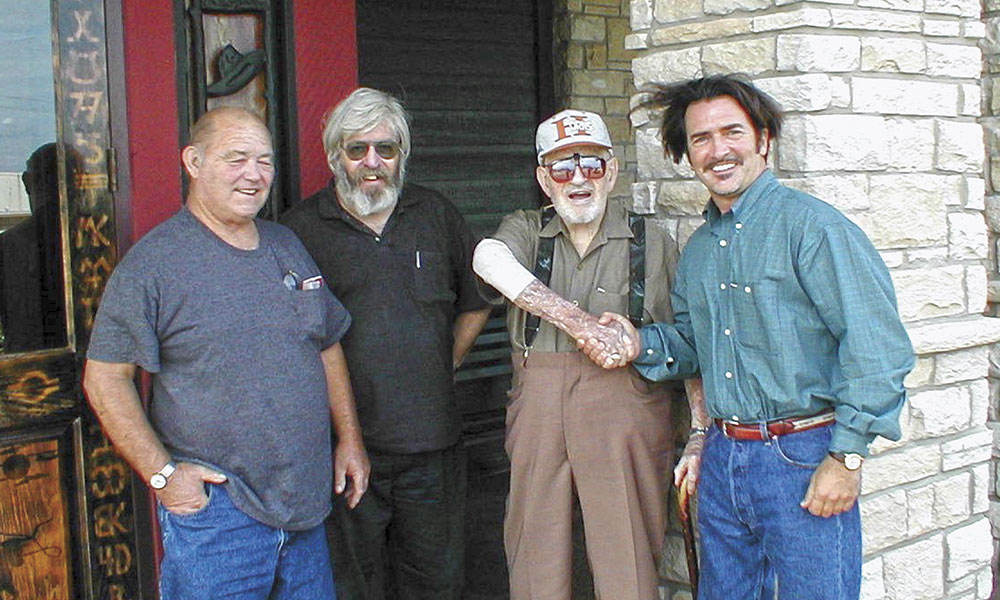 The story of The Highwaymen, the new Depression-era Western from Netflix, has been a thirty-year obsession for author John Fusco.  "Those old photos of Barrow and Parker, leaning on their stolen 1932 Ford V8 Sedan, downright haunted me." His investigation revealed that the real Bonnie and Clyde were the antithesis of romantic Faye Dunaway and Warren Beatty, and the real hero of the story was the Texas Ranger who ran them down. "As I researched, I became fascinated by Frank Hamer, one of the greatest lawmen of the 20th century, and I was really disturbed [by] his portrayal in this classic movie."
Hamer is the lawman the outlaw duo capture, photograph and humiliate in the press, motivating him to hunt down and kill them. It never happened: Hamer and the Barrow gang never 'met' until the brief moment when Hamer tried to get them to surrender before opening fire. "[He'd] been shot 17 times over the course of his career, had killed over 50 men. He'd patrolled the border on a horse, with a Winchester. He was an old-time Ranger, in an era that had passed him by." That is until Texas Governor "Ma" Ferguson (played in Highwaymen by Oscar-winner Kathy Bates) reluctantly asked Hamer to come out of retirement to get the Barrows.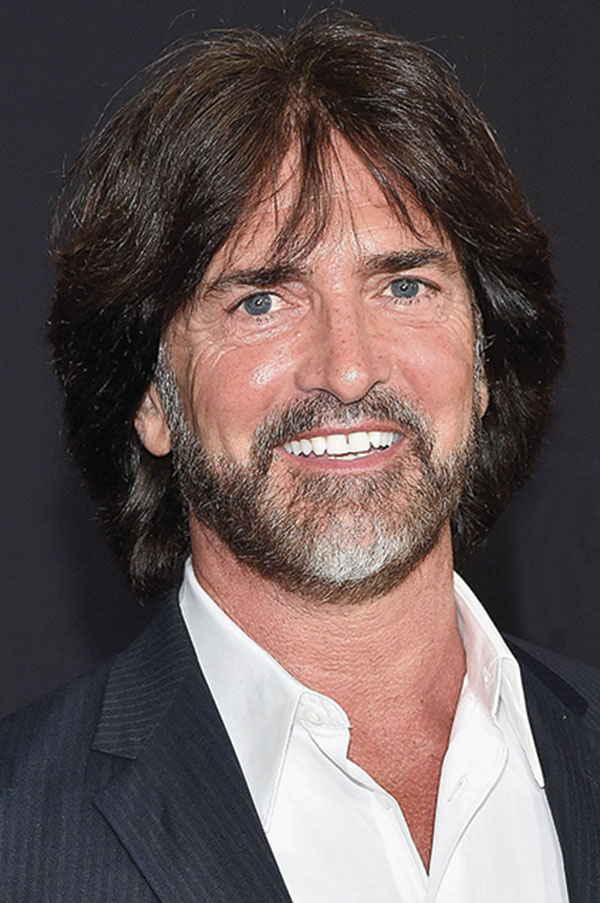 The story simmered on the back burner until fifteen years ago, during the shooting of Fusco's Hidalgo in the Mojave Desert. "Producer Casey Silver asked me what my passion projects were, and I told him about Frank Hamer. Coincidentally, we were staying at Whiskey Pete's Casino Hotel where the actual Bonnie and Clyde death car was on display." Silver was quickly onboard.
Fusco wanted the cooperation of the family, but the Hamers, who'd won a settlement from Warner Brothers for defamation, weren't talking. "Frank Jr. like his father had been a Texas Ranger, one of the last of the flying game wardens, hunting down poachers from a Cessna plane. I happened to have a few game warden contacts; I did ride-alongs in three states." They interceded for Fusco, and a meeting was set.  At a lunch of mostly bourbon, Fusco convinced 86-year-old Frank Jr. of his righteous intentions. "We walked out into the sun. He said, 'I only ask one thing: to do right by my daddy.' He had his friend take a [picture] as we shook hands, and he said, 'Here's our contract right here.'"
Fusco's initial dream-cast to play Hamer and partner Maney Gault were Robert Redford and Paul Newman. Redford got the script first. "He said, 'Don't send the script to Paul. I'm going to bring it to him and I'm going to make sure that we do this. After Butch and Sundance and The Sting, [this] will be a perfect last one for us to do together.'" Newman signed on, and the new pairing was the talk of Hollywood. Sadly, Newman was soon too ill to work, and the deal fell apart.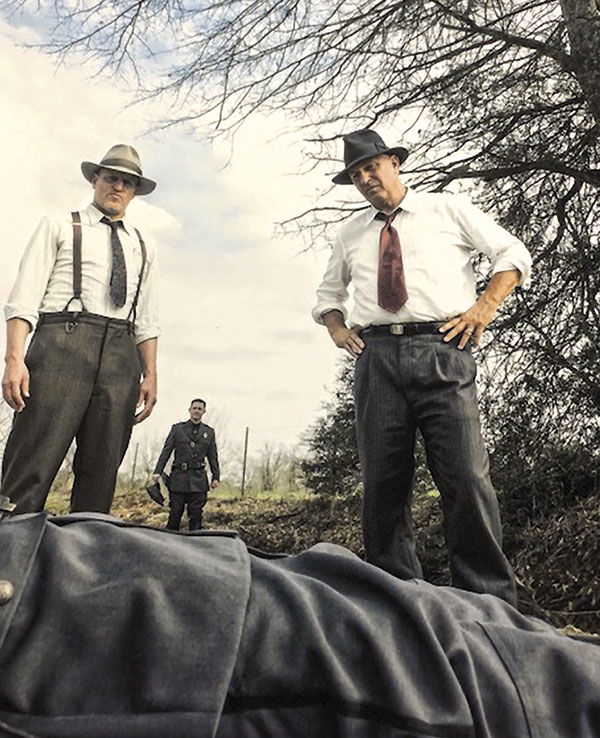 Fast-forward a dozen years, to Netflix, where Fusco is writing and producing the Marco Polo series, and Casey Silver is making Godless. Director John Lee Hancock had long been a supporter, "We knew there had been interest from Kevin (Costner), and Woody (Harrelson) had been circling it for quite a while. Casey called me and said, 'You've got a relationship with Netflix; I do now.  What about taking Highwaymen to them?' And bingo: they were on board and we were off to the races."
Fusco grew up on his father's farm in rural Connecticut, dropped out of high school to ride the rails, then got a G.E.D., and went to NYU Film School. Screenwriting teacher and Oscar-winner Waldo Salt took Fusco under his wing. "He had hoboe'd with Woody Guthrie. We were kind of kindred spirits. He got behind my work and I just idolized him." His Bachelor's thesis script became the 1986 movie Crossroads. Then Fusco defied all his agents' entreaties to do something commercial, and wrote a Western, although, "A Western had not made money since Butch Cassidy." Young Guns was a hit, as was Young Guns  2, beginning the genre revival that lead to Dances With Wolves, Tombstone, and Deadwood.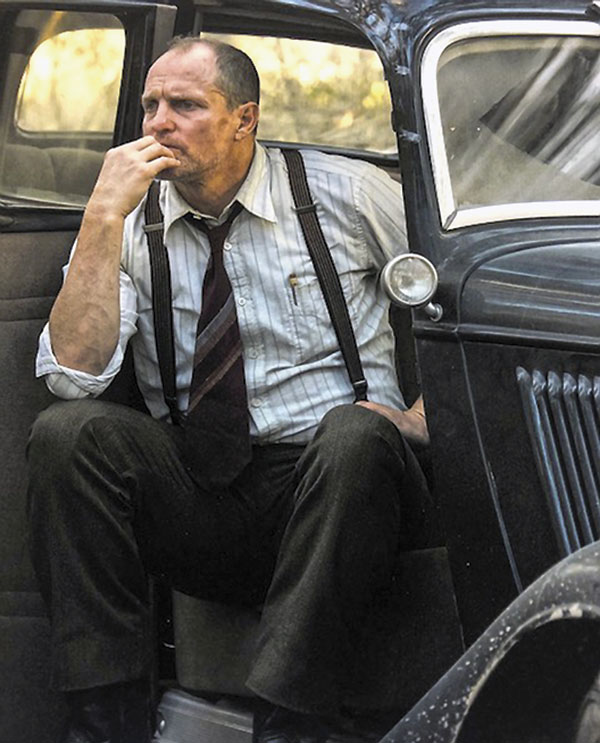 "Working with the 'Young Guns' was great," Fusco recalls, "but working with the 'Old Guns', that was the career highlight. We were casting Lawrence Murphy. I said I wrote it as Jack Palance and everybody looked at me like, he's still alive? And so they reached out. He's retired, he's happy, he's not reading anything. I said, don't give up. Tell him this Western's being made with all these young guys, and we want the old guard, the icons of the American Western to take on the 'brat pack on horseback'. He read the script and came out of retirement. From there he'd go on to win an Academy Award. I think of being down on the Mexican border during Young Guns II, drinking tequila with Kiefer Sutherland, Emilio Estevez, Lou Diamond Phillips, James Coburn, and Christian Slater. James said, 'You know, that Emilio, that's the best (expletive) Billy the Kid there's ever been.' He said, 'I played opposite Kristofferson. Kris is a good actor. But he was a pacifist. He never aims his gun directly at anybody. But Emilio, he just breathes life into the character. That's what made me want to do this.'"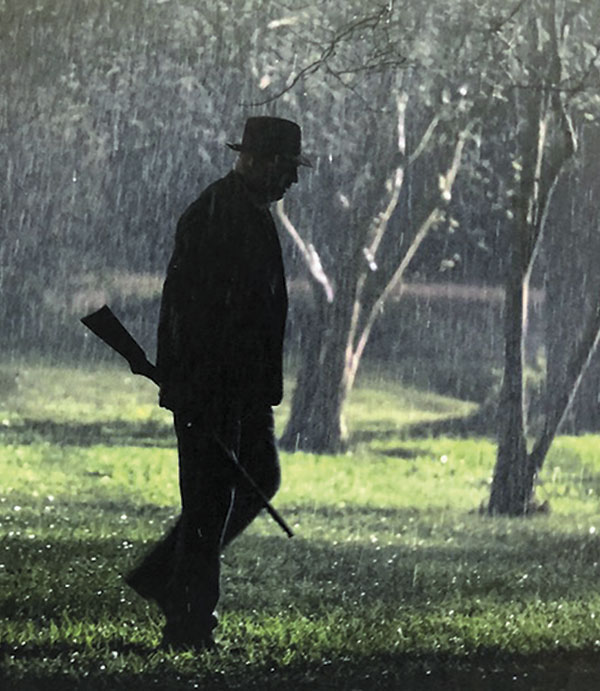 "There are projects that get offered to me, and I'll say to my wife, I just can't find my way into this. She always says the same thing to me: think of it as a Western. As soon as I do that, I've got it. The Western's in my blood and it always will be. I've been reading True West for years, and it's such an honor being [named] True Westerner of the Year, it's just so meaningful to me, as is The Highwaymen. After this 30-year dream of telling the story of Frank Hamer, I'm making good on my word, and helping to keep the interest in the west and the Western going."
What do you think?