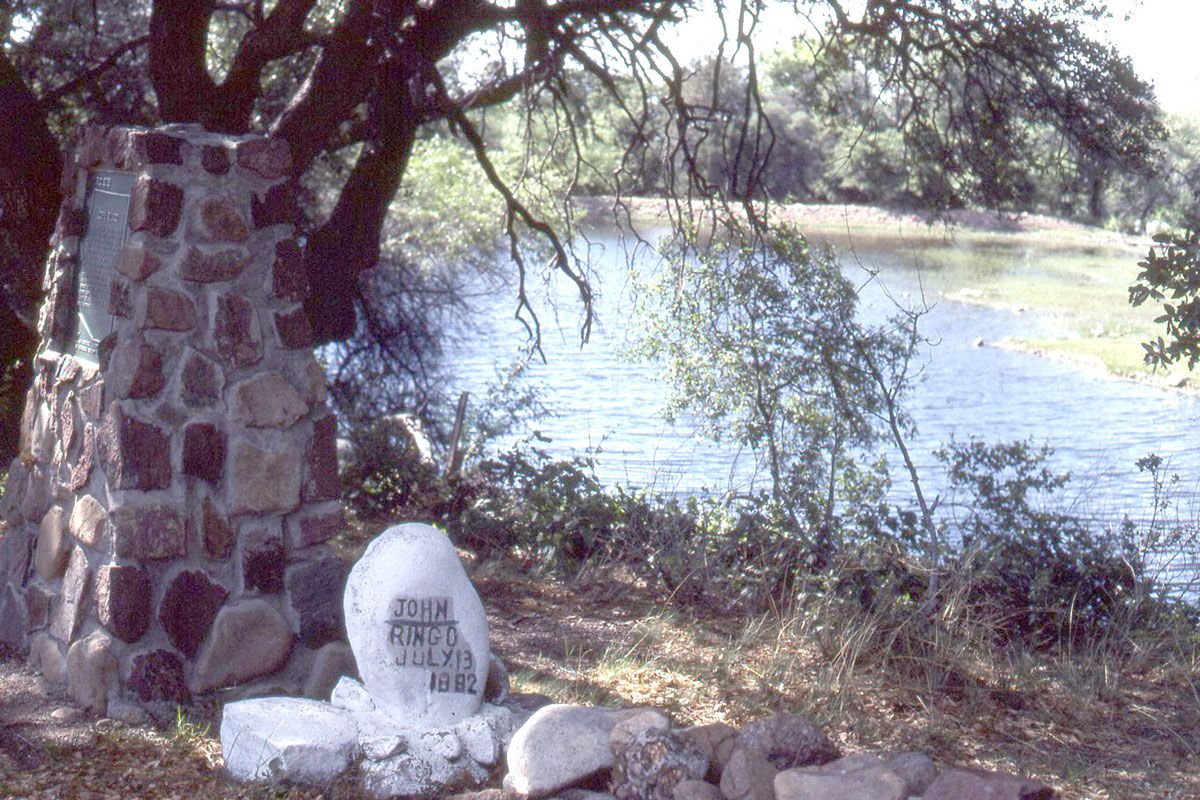 It's an article of faith that when a famous person dies under mysterious or questionable circumstances the inevitable conspiracy theorists come forth and so it is with gunfighter Johnny Ringo. Did he take his own life on Turkey Creek that July day in 1882? Or was he
gunned down by Buckskin Frank Leslie? Or by somebody else? Wyatt Earp even claimed to have taken him out.
Despite all the conspiracy theories, most historians agree Ringo committed suicide, including Casey Tefertiller, author of Wyatt Earp: The Life Behind the Legend, and Johnny Ringo's biographer, Steve Gatto.  Both agree there are many stories on who killed Ringo and no evidence to support any of them. Like all "John Ringo was Murdered" accounts, proponents of these types of claims must explain why the scene of Ringo's death looked like a suicide.  In reality, the known evidence supports the conclusion that John Ringo simply committed suicide.
Ringo was in Tombstone on July 2, 1882. He appeared depressed and was drinking heavily. Tombstone Epitaph Editor, Sam Purdy, had a conversation with Ringo when he arrived in town on July 2nd and said the outlaw was morose and maybe even suicidal. Also, many of his acquaintances said he talked frequently of committing suicide.
Ringo took part in the July 4th festivities and on July 8th, he left Tombstone for the last time, heading for the outlaw bailiwick of Galeyville in the northern end of the Chiricahua Mountains. He packed along several bottles of booze. Near South Pass in the Dragoons, he
ran into Deputy Billy Breakenridge, who later wrote, Ringo was "very drunk and reeling in the saddle."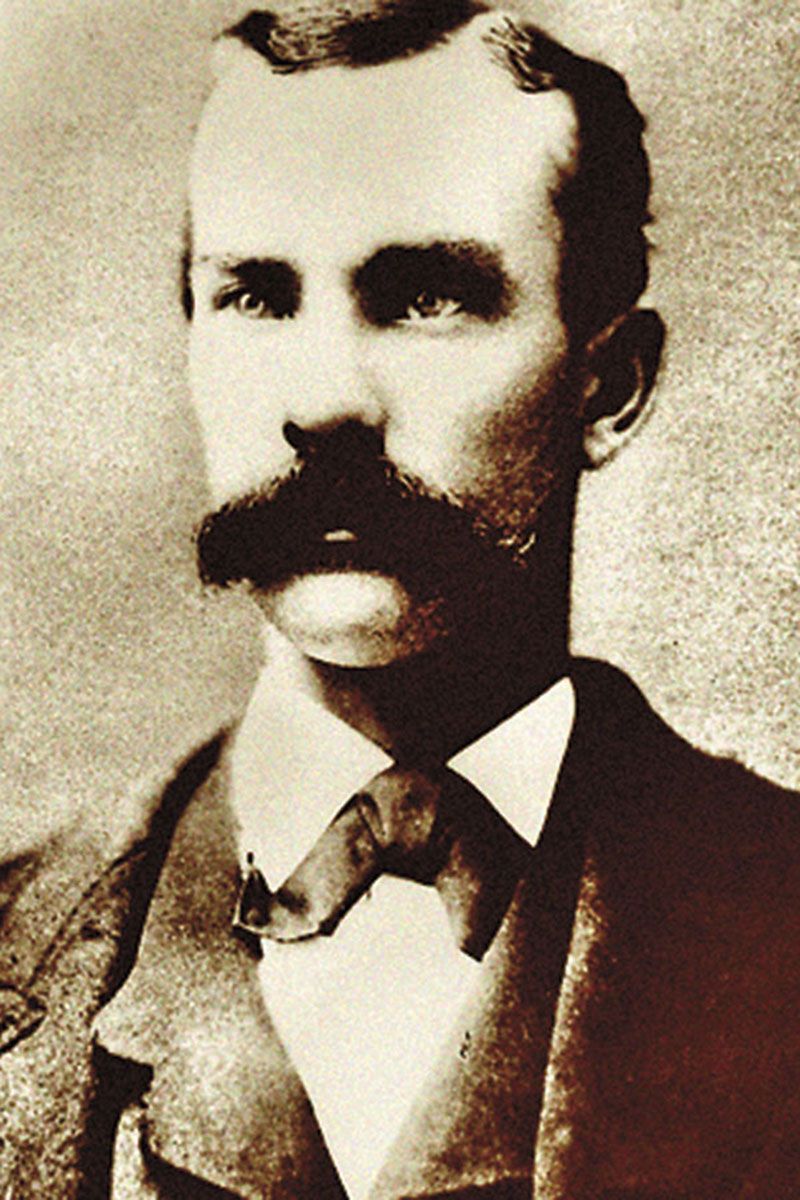 Ringo was seen in Galeyville late on the night on July 9th. He continued drinking heavily. Two days later he left town and on the 13th, his horse got away from him, leaving him afoot. A shot was heard at a ranch house nearby and the next day, John Yoast, a teamster
hauling wood near Turkey Creek found his body some 24 hours after he'd been shot in the head. In his hand was a pistol containing five cartridges. A cartridge belt was tied around his waist, upside down. A piece of his scalp was missing. His boots were missing and his feet were wrapped with an undershirt. An inquest was held and the body was buried. A coroner's jury ruled it suicide.
Wyatt Earp would later claim he'd come back to Arizona and killed Ringo. Breakenridge blamed Buckskin Frank Leslie. Others claimed Johnny Behind-The-Deuce did the deed. Ringo's pal Pony Diehl thought so, sought out Johnny and killed him. Was it murder, or
suicide? Most likely it was the latter but historians still argue the matter.
After his death Ringo would become the "Classic cowboy-gunfighter." He was described as a, "strictly honorable man whose word was his bond." Others called him, "Fearless in the extreme." He was even called the "King of the Cowboys" and a real life Don Quixote.
None of this is true. Stealing cows was his stock in trade. His only proven killing was in the Texas Hoodoo War. On September 25, 1875, he and a companion named Bill Williams rode up to James Cheyney's place. Cheyney was rumored to have set up a couple of their friends for murder. Cheyney was washing his face and while his face was covered with a towel they gunned him down in cold blood. The unarmed man's face was covered with a towel and he didn't see the two men draw their pistols. All he heard was the two gunshots that took his life. Ringo and Williams were later tried for murder but the charges were dismissed. In December 1879, soon after he arrived in Safford, Arizona, Ringo shot and wounded another unarmed man named Louis Hancock because the man refused to have a drink with him. Nobody knows how many Mexicans he killed in cold blood while stealing cattle below the border. These seems to be the "classic cowboy-gunfighter's" only "gunfights."
Marshall Trimble is Arizona's official historian and vice president of the Wild West History Association. His latest book is Arizona Outlaws and Lawmen; The History Press, 2015. If you have a question, write: Ask the Marshall, P.O. Box 8008, Cave Creek, AZ 85327 or email him at marshall.trimble@scottsdalecc.edu.