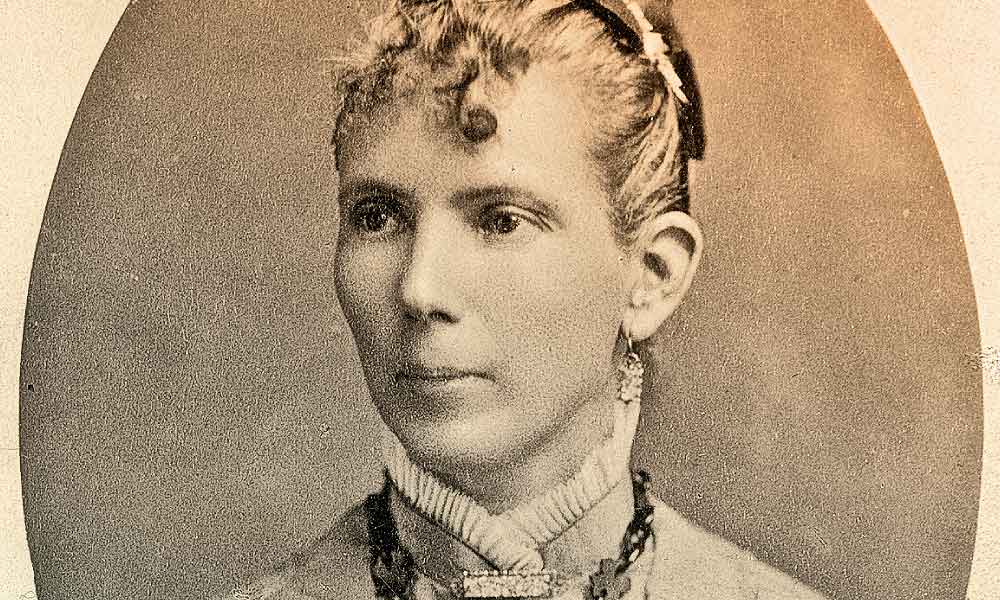 The Pennington family, from east Texas were the first American family to settle along Sonoita Creek in southern Arizona. Earlier, the family patriarch, Eli Pennington and his wife Julia Ann moved from Tennessee to settle in the northeast part of the Republic of Texas in 1839. For the next fifteen years they farmed and he also freighted goods to Louisiana. But he was a restless soul and thought northeast Texas was getting too crowded. Over the years his family had grown and he wanted more space. He now had eight girls and four boys.
So, Eli set out to the Brazos River country where he found some good land but when he returned to fetch his family he found his wife had passed away, leaving him with a large family to raise. He decided to move to California where they could get a fresh start so he and his children joined a wagon train bound for the Promised Land.
They traveled west across the vast Texas hill country and plains, crossed the Pecos River, passed through El Paso and headed towards what would one day be Arizona, passing through Doubtful Canyon, Apache Pass and Dragoon Springs. They forded the San Pedro where the town of Benson is today.
In June, 1857 they arrived at Fort Buchanan, a post recently established, on Sonoita Creek. It was good cattle country and the nutritious grass grew shoulder high in some places. The game was plentiful but hunting was dangerous for fear of roving bands of Apache.
The Pennington's decided to withdraw from the wagon train and remain in the beautiful area along Sonoita Creek.
For the next couple of years Eli ran a small freighting business and supplied hay for the fort. His oldest daughter, Larcena, caught the fancy of most of the young soldiers at the fort but none was able to win her heart. The lucky guy who finally did was John Page a handsome rounder who'd arrived in Tucson in 1857 with the notorious Texas gunfighter, Jeff Ake.
On Christmas Eve, 1859 twenty-two-year-old Larcena, the prettiest of the Pennington girls married Page. The wedding was a memorable event as it was the first American wedding in the Old Pueblo.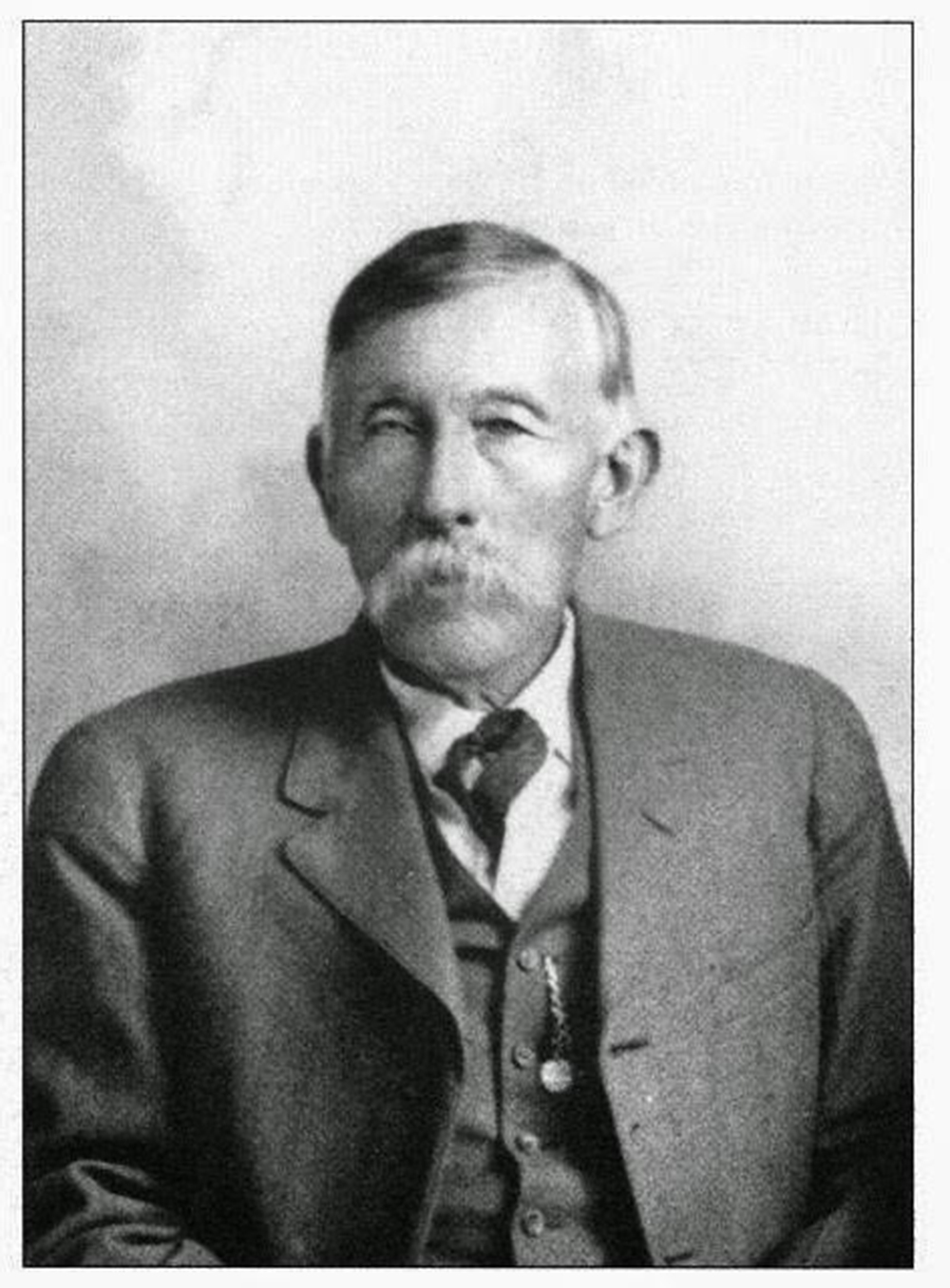 The following March the couple moved to Bill Kirkland's ranch at Canoa, thirty miles south of Tucson. Kirkland is best-remembered in Arizona as the first American rancher and the man who raised the first American flag in the Gadsden Purchase. Kirkland also had a lumber business in the Santa Rita Mountains that supplied both Fort Buchanan and Tucson. John went to work with his friend Bill Randall cutting timber at the lumber camp in Madera Canyon thirteen miles east of Kirkland's ranch Canoa on the Santa Cruz River. Larcena remained at the ranch where she tutored ten-year-old Mercedes Sais Quiroz, a ward of Kirkland's, teaching her to read and speak English.
The mosquito infested valley along the Santa Cruz River turned out to be unhealthy for Larcena and brought on a re-occurrence of "mountain fever" she'd contracted earlier at Fort Buchanan so on March 15th, 1860 she and Mercedes boarded an ox cart and moved up to the lumber camp near the mouth of Madera Canyon near a small stream where the cool mountain air was much better for her health. She brought with her a rocking chair and a feather bed; both were wedding gifts from Kirkland.
The morning after their arrival her husband had gone to the pinery and Randall had gone off to hunt deer, five Tonto Apache, far from their usual haunts north of the Gila River, struck. They had been watching the camp since the day before. Mercedes was outside the tent when an Apache rushed up and grabbed her. Larcena's dog began barking fiercely. Larcena, who was inside the tent heard the little girl's terrified scream. Suddenly the tent flap opened and an Apache warrior rushed in. She tried to reach for the revolver hidden beneath the bed covers but he quickly grabbed her, took the pistol and pushed her outside.
There, Larcena found herself surrounded by four more warriors, armed with lances, bows and arrows. All of them were quite young except for the one who burst into her tent. She attempted to scream for help but hesitated when one pressed his lance against her breast.
While Larcena and Mercedes stood terrified they looted the tent, scattering provisions and generally trashing the area. They amused themselves by cutting open the flour sacks. When they'd finished their mischief they gathered what they could carry as they were traveling on foot then headed north with their two captive girls. One had gathered up the feather bed, taking it as booty but found it cumbersome so he sliced it open, scattering feathers to the wind.
Around noon Randall returned to the camp, found it had been plundered and Larcena and Mercedes missing. He rode hard back to Canoa and alerted Kirkland who sent a rider to Fort Buchanan while he rode to Tucson for help. Back at the lumber camp John Page gathered some friends and picked up the trail.
Marshall Trimble is Arizona's official historian and vice president of the Wild West History Association. His latest book is Arizona Outlaws and Lawmen; The History Press, 2015. If you have a question, write: Ask the Marshall, P.O. Box 8008, Cave Creek, AZ 85327 or email him at marshall.trimble@scottsdalecc.edu.