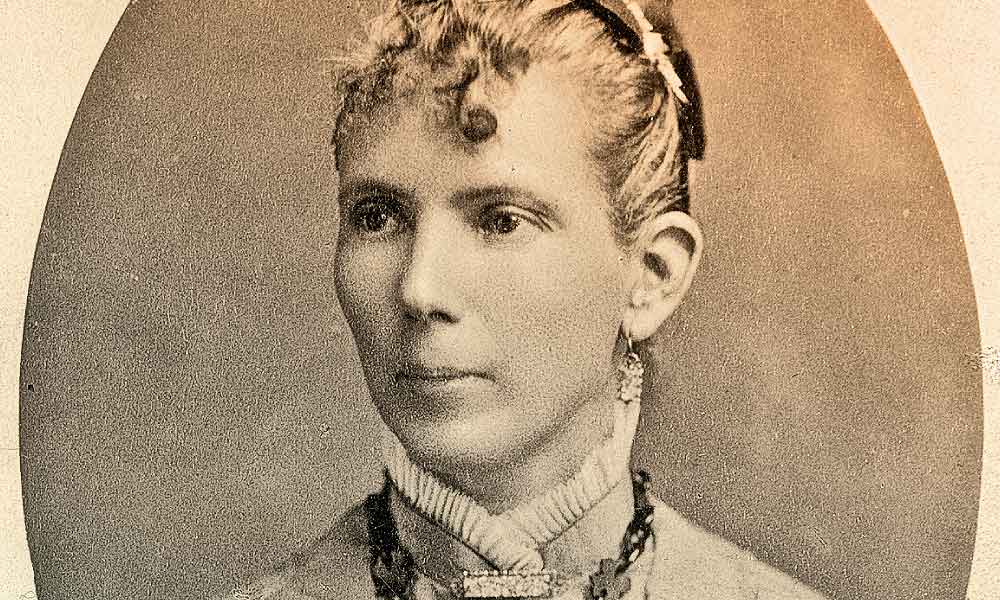 A day after the kidnapping of Larcena Pennington Page, Captain Richard Ewell and a detachment of Company G, First U.S. Dragoons rode north from Fort Buchanan to try and catch up with the Apache band.
Meanwhile, the warriors and their two captives followed a trail in a northeasterly direction. Along the way Larcena, already a veteran of life on the frontier, broke off twigs and tore off small pieces of cloth from her dress and leaving them to mark a trail for their rescuers. The braves were in too big a hurry to further molest the captives or take notice of Larcena marking their trail.
Climbing the steep-sided hills in the Santa Rita's began to take its toll on Larcena and towards the end of the long tortuous day they paused on top of a high ridge. One member of the band had been left behind to act as rear guard. He rushed forward and told the others they were being followed by white men.
Earlier that day the older Apache had taunted Larcena by pointing the revolver at her head. Mercedes heard him say, in broken Spanish, they were planning to kill her.
He motioned for Larcena to take off her dress and shoes. Clad only in a thin chemise, petticoat and barefoot he motioned again for her to take the lead. As she walked in front of the group she felt the sharp pain from a lance that he thrust in her back. As she fell forward down the steep grade two of them followed along hitting her with rocks and pierced her with their lances. While falling she crashed into a pine tree. As she lay there one picked up a large rock and slammed it against her head.
Believing she was dead they drug her body behind a tree and left her lying in a bank of snow.
Sometime later she regained consciousness and heard her husband's voice and the barking of her dog at the top of the hill. She tried to call out but her voice was too weak. Then she heard them leave believing they were hot on her trail. One of the Apache was wearing her shoes causing them to believe the tracks were Larcena's.
She lost consciousness again and lay there at the foot of the tree for three days. When she awoke she attended to her wounds as best she could and swallowed some melted snow to slake her thirst.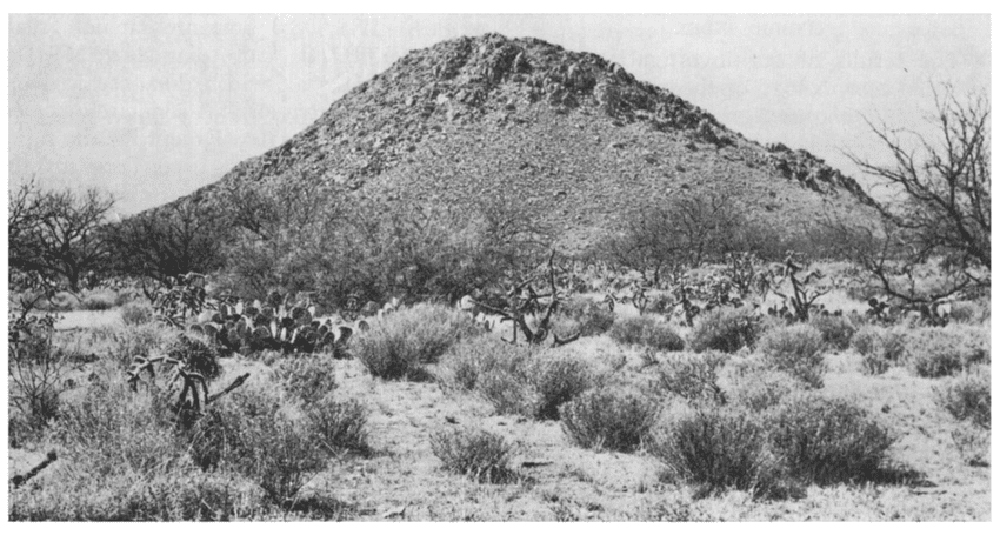 She looked out across the Santa Cruz Valley and recognized a familiar landmark, Huerfano Butte. She would use it to find her way back to the Madera Canyon. She knew that trying to climb back up to the trail would be impossible but now she knew the general direction back to the camp so she made her way down the slope. She figured they had traveled with at least a dozen miles after she was taken.
Day after day she crept, supporting herself with her hands and subsisting on seeds, berries, wild onions and melted snow. The nights were freezing cold and the days of withering heat. At one point she found a soft grassy area and decided to bed down for the night but crawled away quickly when she discovered she was in a bear's den.
For days Larcena slowly made her way back towards the camp, her bare shoulders blistered from the sun and her bare feet pierced with stones. Blood clots covered her head. Still she plodded southward, always getting her bearings from Huerfano Butte. She crawled or walked on all fours until she came to a ridge that looked down on the road leading into Madera Canyon where she saw some men with an ox cart. She tried to call out but her voice was too weak so she took her petticoat, tied it to a stick and waved it like a flag but they drove on without seeing her.
Two days later Larcena walked into the camp where she'd been taken more than two weeks before. It was now abandoned but she found coffee and flour scattered on the ground. She gathered up some flour and mixed it with water from the creek, then built a small fire and baked herself some bread. Afterwards she bathed her wounds in the stream and then, feeling somewhat refreshed, she slept.
Marshall Trimble is Arizona's official historian and vice president of the Wild West History Association. His latest book is Arizona Outlaws and Lawmen; The History Press, 2015. If you have a question, write: Ask the Marshall, P.O. Box 8008, Cave Creek, AZ 85327 or email him at marshall.trimble@scottsdalecc.edu.