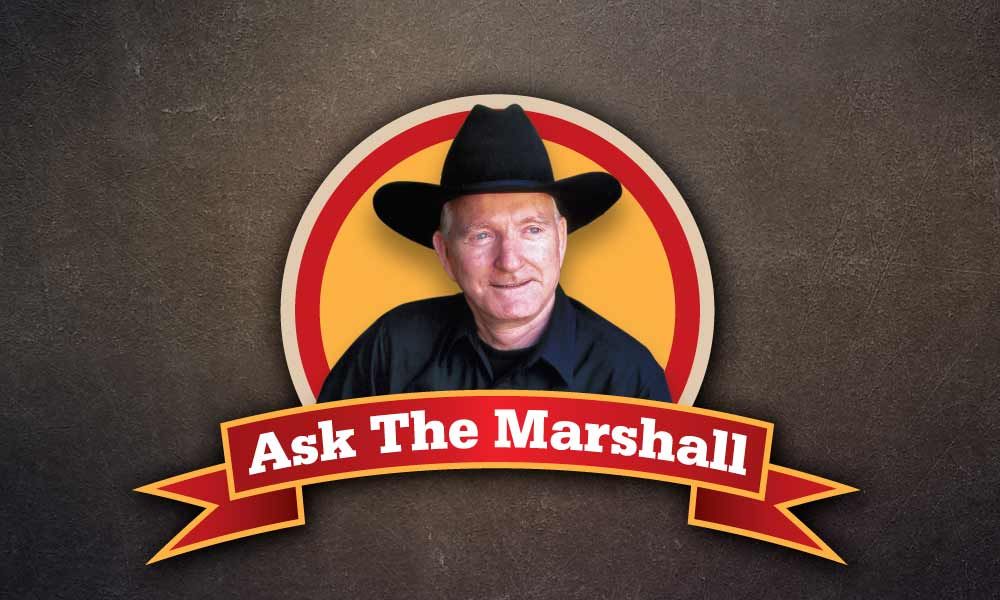 How was life in territory prisons?
Jim Spell
Sonora, California
Life in territory prisons was pretty tough, overall.
For example, in Arizona Territory, in the Yuma Territorial Prison, a cell might hold a half-dozen men. They shared a gallon bucket, which served as a toilet and was emptied just once a day.
At the Wyoming Territorial Prison, rules, enforced according to the beliefs of the warden, included the following:
1. You will not be allowed to converse with each other on any subject whatever. Conversation is allowed only when you work out of doors and only in relation to the work you are performing.
2. You will not hold any conversation with visitors unless they are accompanied by either the Warden or one of the Guards, and not then without permission.
3. You will be required to keep your cell clean and in perfect order, and each morning, immediately after rising, fold your bedding and place it on the head of your bed.
4. You will air and dust your bedding twice per week and at such times as you are ordered to do so, and will keep your bedding in perfect repair.
5. You will be permitted to smoke or chew in your cell as long as you do not deface the floor or walls. Each cell will be provided with a spitbox which you must clean every day.
6. When you are permitted to exercise outside your cell, you will in no case step beyond the width of the cell door. If you have any request to make, you will remain within the limited space until you have an opportunity to make the request.
7. At meal hours, you will be ordered by the guard to step from your cell and, when the command is given, march around the table in single file taking the dishes numbered to correspond with your cell number and then return to your cell in the same order.
8. You will be allowed to write one letter per month and to receive letters every Sunday. All mail to and from you must pass through the hands of the Warden.
9. Reading matter will be furnished by application to the Warden and must be returned in good condition.
Prisoners bathed and changed underwear once a week. Needless to say, the stench was terrible.
Marshall Trimble is Arizona's official historian and vice president of the Wild West History Association. His latest book is Arizona Outlaws and Lawmen; The History Press, 2015. If you have a question, write: Ask the Marshall, P.O. Box 8008, Cave Creek, AZ 85327 or email him at marshall.trimble@scottsdalecc.edu.