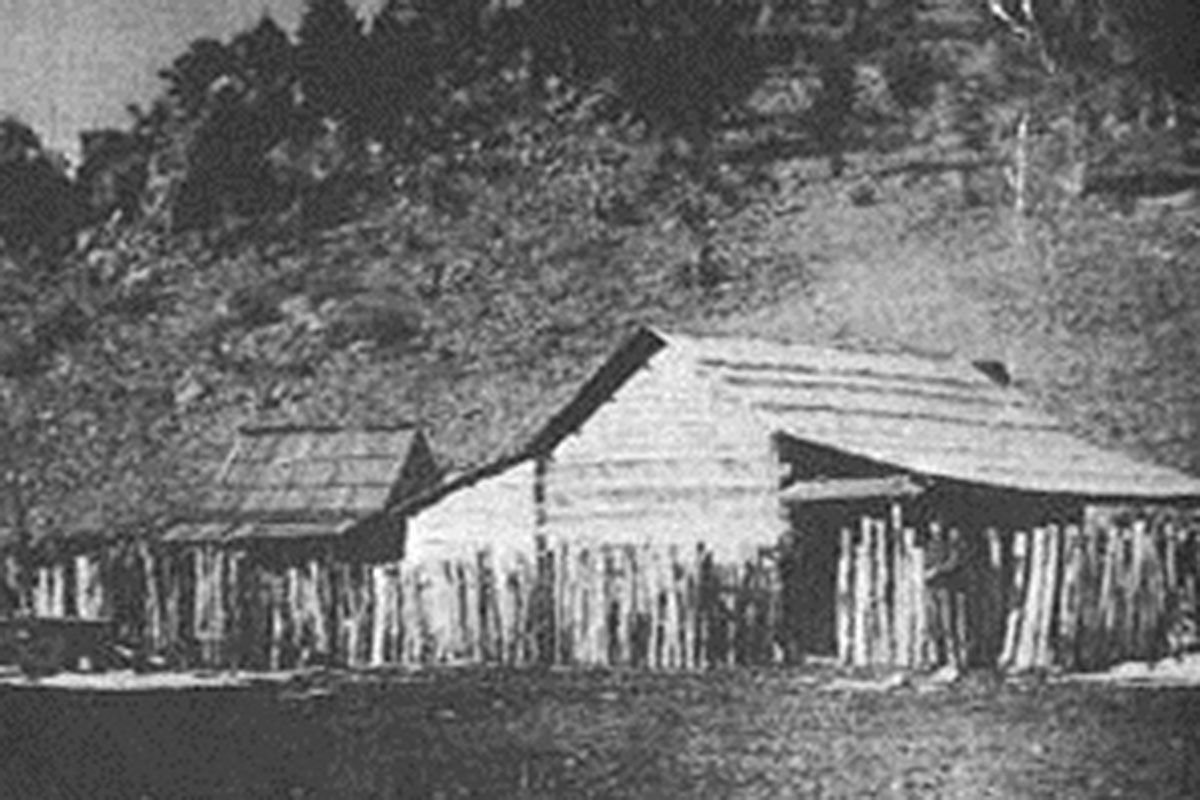 On a hot July day in 1887, Mart "Old Man" Blevins left his ranch on Canyon Creek to look for some missing horses.  When he didn't return, his son Hamp and some friends rode out to look for him. Along the way they met three ex-Hash Knife cowboys, John Paine, Tom Tucker and Bob Glaspie, and possibly a few others, who claimed they were looking for some action. The not-too-bright group decided to ride over into Pleasant Valley.
When warned by Will Barnes, who said, "There's a war going on down there."
Paine shouted, "Maybe we'll start a little war of our own."
John Paine had a reputation as a bad hombre with a real mean streak; a bully who loved to fight. He'd been hired by the Hashknife to beat up intimidate small ranchers and sheepmen in the area. His camp at Four Mile Spring had become a hangout for horse thieves.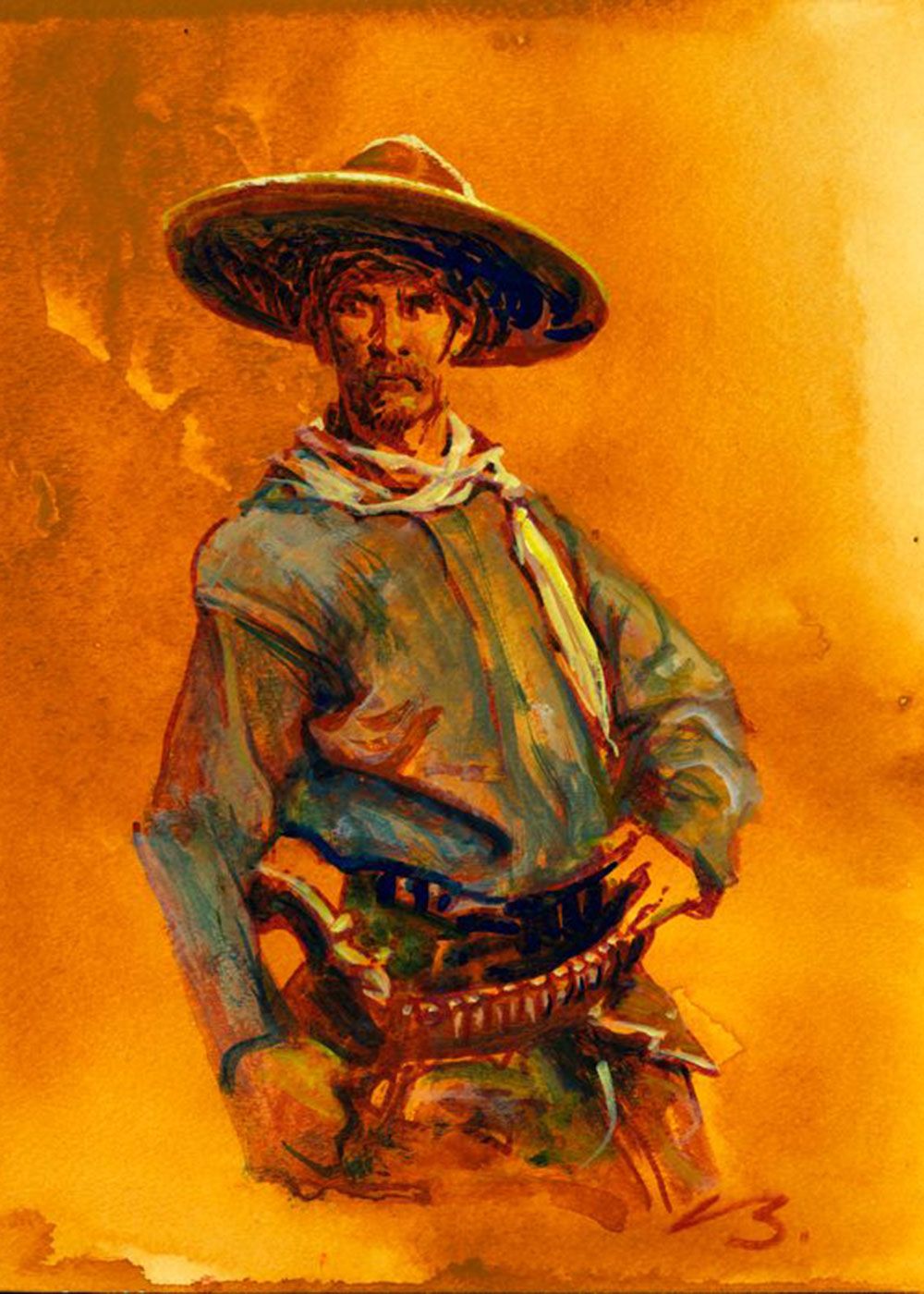 Barnes described him as a man who "feared nothing that walked and loved to fight. He drank excessively and was always ready to make a six-shooter play."
Tom Tucker was mostly looking for excitement while Glaspie was more stupid than mean and was easily led by killers like Paine.
They stopped off at the Blevins ranch on Canyon Creek or the Graham ranch on Cherry Creek.
On August 9th, they rode brazenly up to the Newton (old Middleton) Ranch, located on Wilson Creek in the eastern part of Pleasant Valley, with plans to burn it down.  The ranch was the scene of a battle with Apaches a few years earlier and had been abandoned by the Middleton family and they weren't expecting it to be occupied.  Inside, Jim Roberts, Joe Boyer, George Wilson, Jim and Ed Tewksbury were sitting down to dinner when the riders approached. The boys, still sitting on their horses asked to be invited in for a meal. The Tewksbury's had been warned that some Hashknife cowboys and men from the Graham-Blevins faction were on their way to make trouble.
"We aren't keeping a boarding house," Jim Tewksbury told them, "especially for the likes of you."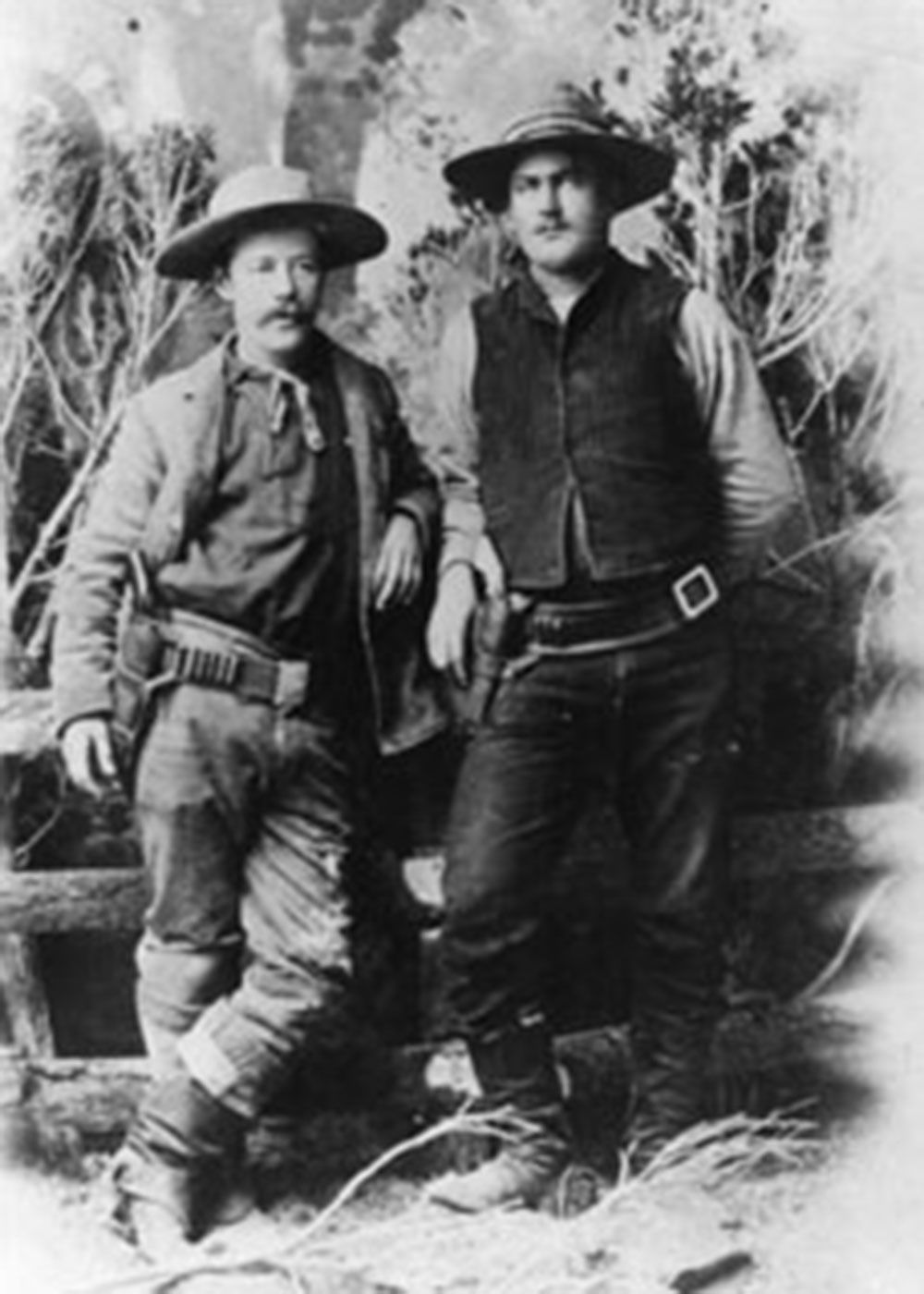 It's questionable as to who fired first. The Tewksbury's claimed Hamp Blevins drew his pistol and opened the ball but a fusillade of fire came from inside the cabin.  In the first volley of gunfire Jim Roberts dropped Paine with a shot between the eyes. Another bullet tore off the top of Blevins head. Both toppled to the ground with fatal wounds. Then Tucker went down with a bullet in the chest. Bob Glaspie took a bullet in the right leg. None of the Tewksbury's were hit. It's likely the Tewksbury's and Roberts were using the latest rapid-firing Winchester Model 1886 .45-90 rifles. As one old timer put, "it was like shooting a cannon."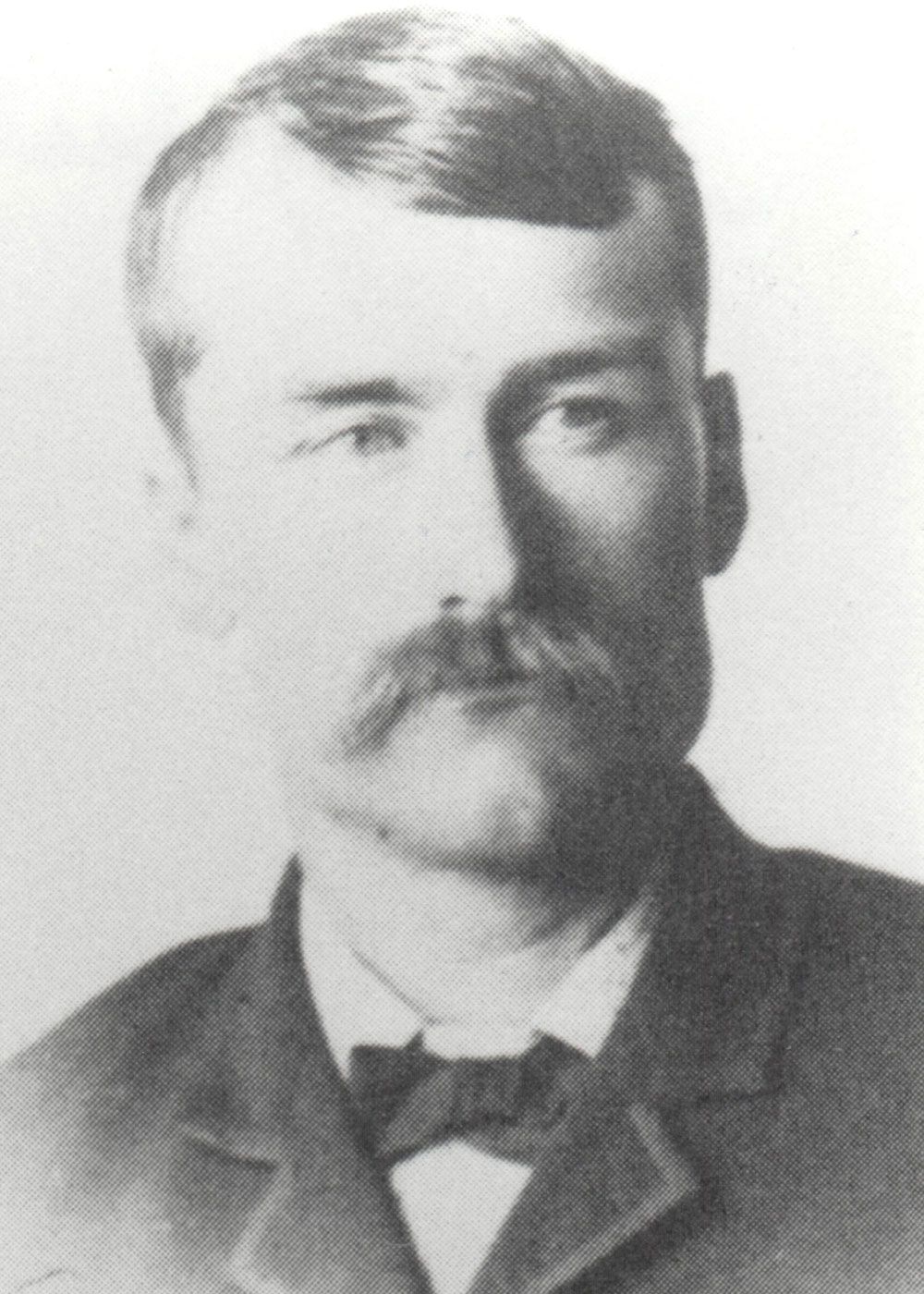 Tucker, shot through the lungs, managed to ride away but later fell from his saddle. Along the way he was attacked by a mama bear and her two cubs.  By the time he reached a ranch some 40 hours later his chest wound was covered with maggots and that probably saved his life as maggots eat only dead flesh, thus preventing gangrene from setting in.
Glaspie was wounded in the leg, the bullet passing through the cantle of his saddle and exiting through his buttocks. During the fight his horse was also shot out from under him.  He managed to make his way on foot back to the Blevins ranch on Canyon Creek three days later.
The nefarious little war party off to start a little war of their own was fully routed. The Tewksbury bunch had no casualties. The "little war" in Pleasant Valley had begun.
Marshall Trimble is Arizona's official historian and vice president of the Wild West History Association. His latest book is Arizona Outlaws and Lawmen; The History Press, 2015. If you have a question, write: Ask the Marshall, P.O. Box 8008, Cave Creek, AZ 85327 or email him at marshall.trimble@scottsdalecc.edu.