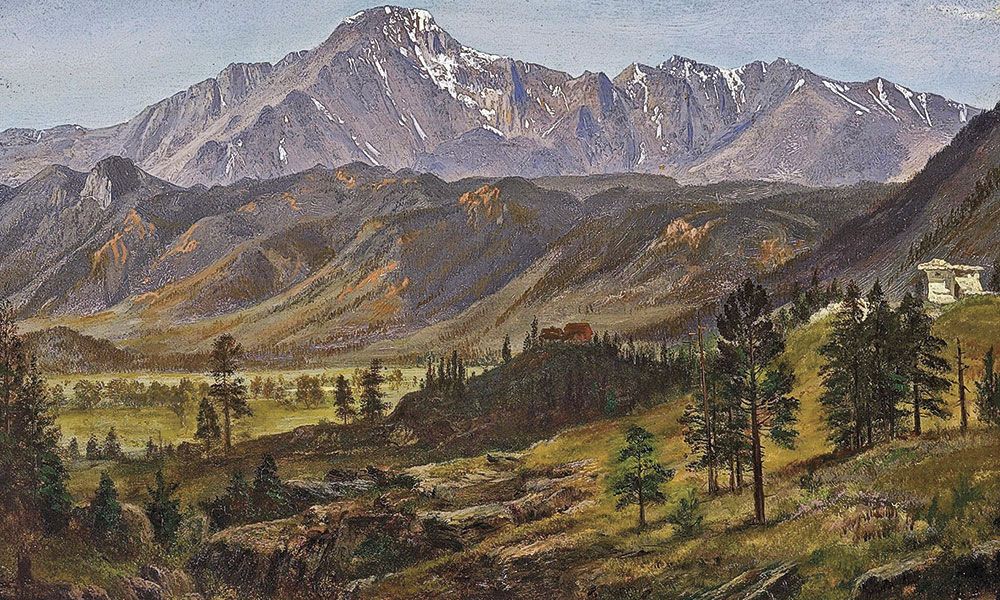 Lieutenant Zebulon Pike had little time to rest. Around the first of June 1806, he and his expedition returned to St. Louis from a trip to map the headwaters of the Mississippi River. It was a natural follow-up to the Lewis and Clark voyage that was in the process of returning to civilization.
But Gen. James Wilkinson, the governor of the Louisiana Territory, saw a new opportunity—exploration of the southwest part of that region. And he wasn't willing to wait, so Pike and his men (who he once called a "Dam'd set of Rascals") headed back out on July 15.
Wilkinson's instructions were explicit: make contact with various Indian tribes. Arrest any unlicensed traders. Map the areas and collect scientific and geologic information. And avoid the Spanish, whose territory bordered the new U.S. acquisition.
What Pike didn't know was that Wilkinson was a Spanish spy—and he fully expected the expedition to be arrested at some point. He hoped that Pike and company would get information that would benefit the U.S. in general and Wilkinson in particular; the man's ambitions lay much higher than his current territorial position.
The first part of the trip was smooth. Accompanied by 23 men (including Gen. Wilkinson's son, who reported back to his father), the group went through present day Kansas, Arkansas and then Colorado. It was there in late November that Pike and three of his men attempted to climb one of the Rocky Mountains. Snow stopped them, but the mountain was named after the expedition leader: Pike's Peak.
The group moved south and built a fort in what is now southern Colorado, ready to sit out the winter. But they had crossed into Spanish territory. Soldiers arrested the Americans on February 26, 1807, and escorted them to Santa Fe.
Pike was treated as an honored guest while his men were kept as common prisoners. The Spanish interrogated them about U.S. intentions toward the Southwest. They confiscated Pike's maps and journals, hoping to discover if he intended to spread democracy and Protestantism in New Spain.
But turn about was fair play. Pike was given access to Spanish maps of the region, as well as additional information about settlements, defense arrangements and military plans. He also discovered that the local Mexican population was upset with Spanish rule and spoiling to revolt.  Some of the findings Pike committed to paper; others he committed to memory. But what the Spanish intended to be a fact-finding effort on their part actually enhanced U.S. knowledge of New Spain. This game went on for about four months, until the Spanish decided on July 1 to escort Pike and most of his men—a few were held for years—to the U.S.-Spanish border and set them free.
The U.S. gained invaluable information about a valuable region that would become U.S territory in 1848. Pike himself was not so fortunate. His boss, James Wilkinson, was implicated in a plot by Aaron Burr to set up a personal empire in Louisiana and the Southwest. Burr was arrested in January 1807, while Pike and company were still on the trail. There's no evidence that the explorer even knew of the plan, but Pike was tainted by the association. He was not given the hero's welcome afforded Lewis and Clark at the end of their expedition. The Pike company didn't get any honors or bonus money or land—nothing.
Nothing except a place in history and a mountain named after Pike himself.