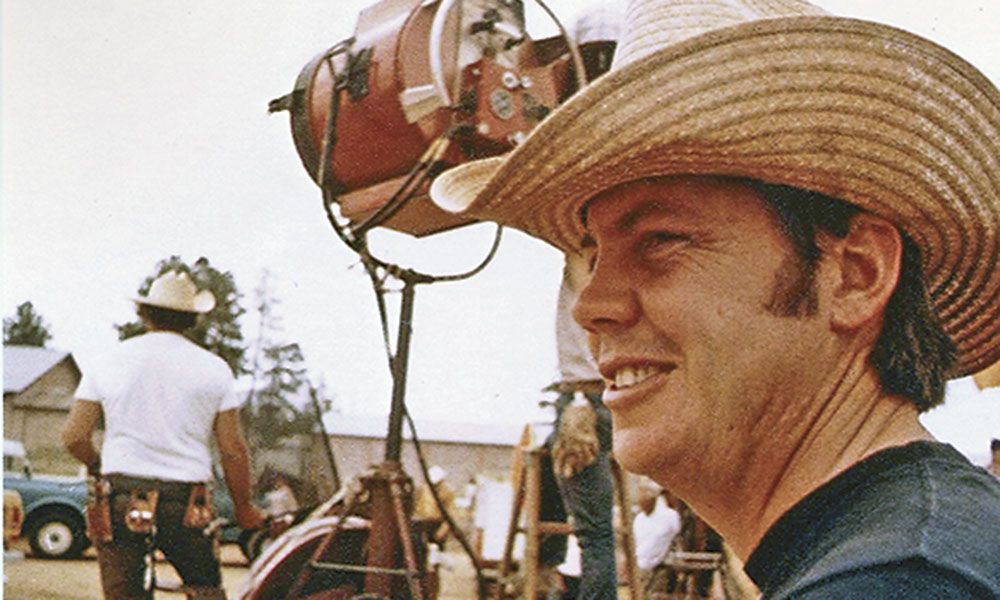 On August 31, 2018, my father Jeb Rosebrook—author, screenwriter and long-time contributor and friend to True West—died at home in Scottsdale with his family around him from complications of congestive heart disease. He was 83. He had not been sick for very long—going into the hospital in May with a heart attack—just a week after we had held our first book signing for his memoir.  It was the culmination of our goal to write together, share a byline on a book—a very special book that celebrates family—just like his screenplay and the film.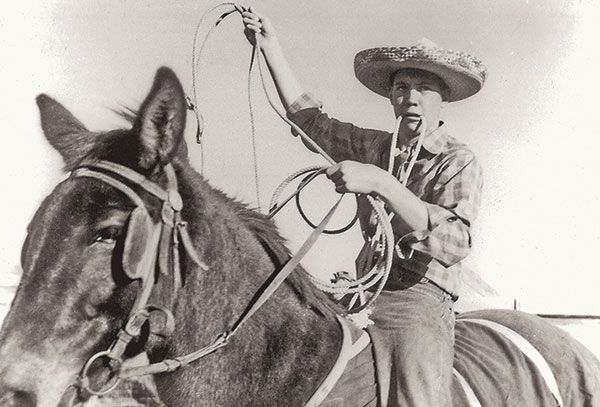 We had collaborated on many projects in the past, but the most significant we had ever attempted was the publishing of his memoir. I never could understand completely my dad's resistance to writing his memoirs, but memoir was not his genre choice to write. He much preferred—like many authors—to let his characters' words and action speak and act for him. But, when he did agree at 81 that he should write his memoir, he in fact did so because he had just finished Forever More, the second of a planned trilogy of fiction—and he believed he had the time to take a break between novels and write a highly personal and reflective autobiographical reminiscence of his life as a writer and the creative turning point in his career—the writing and production of his original screenplay Junior Bonner. He said many times during his last few weeks, "I'm sure glad we finished the book."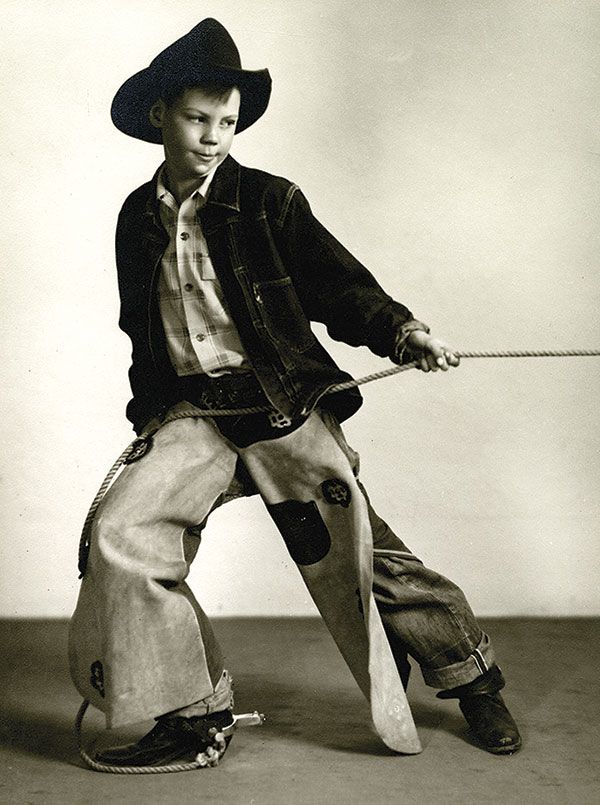 Along with the passing this year of Western film and TV legends Clint Walker and Burt Reynolds, the loss of another great talent was felt deeply in the True West family, that of writer Jeb Rosebrook. While his literary successes included plays and novels, and he worked in many genres, he was best known as a screenwriter of Westerns, and his masterwork was Junior Bonner. Many consider the film to be the best work of both director Sam Peckinpah and star Steve McQueen. It was McQueen's personal favorite among his films. Both a rodeo film and a family drama, it tells the story of aging rodeo star Junior Bonner (McQueen) returning home for the Prescott Rodeo to find that his brother Curly (Joe Don Baker) has bought the family ranch from their profligate ex-rodeo-star dad Ace (Robert Preston), put their mom (Ida Lupino) to work selling antiques, and is turning the family land into a mobile home development. Rosebrook had just published the book Junior Bonner: The Making of a Classic with McQueen and Peckinpah in the Summer of 1971, which he wrote with his son, Stuart Rosebrook, senior editor of True West. We were very fortunate to have the opportunity to interview Rosebrook about the film.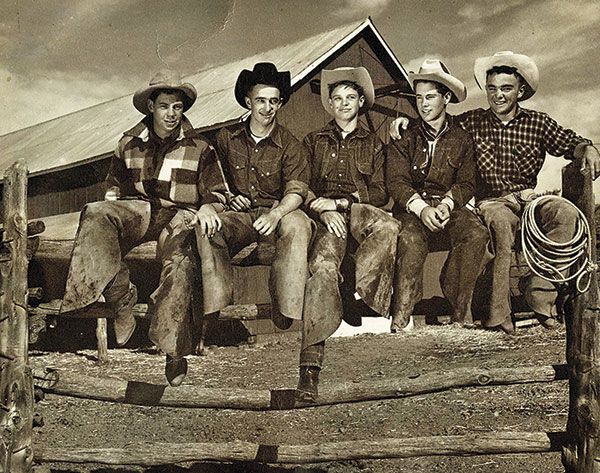 Henry C. Parke: How close was the finished film to your original script and what inspired you to write Junior Bonner?
Jeb Rosebrook: Junior Bonner is very, very close to my expectations. The creativity and collaboration with Sam brought it full circle. Junior and Ace, Ace and Mom, Curly selling senior living mobile homes, Mom and the antiques, the changing of Yavapai County from ranching to housing subdivisions, this is the result of my time spent with Sam right from the start. He went through every line of dialogue, beginning to end with me. The past is the past, but my love of the land never left me. I grew up on the Orme Ranch with the Orme family in Yavapai County from the age of 9. The ranch was a major influence on me. The changes on the landscape from ranching to housing developments was dramatic to see after so many years away from the Prescott area."
Parke: How does a writer go directly from a single TV credit to writing a movie for the highest paid, and coolest, star in film, Steve McQueen?
Rosebrook: The path involved a few projects that never got filmed. Actually, I had a shared teleplay credit on The Virginian ("The Bugler"). From there I wrote for the Mirisch Brothers at United Artists my story "Keeper," about an American Indian from Appalachia in Chicago. It did not work out. Then I was inspired to adapt and update a story from my novel, Saturday, to a contemporary Western, Ward Craft, which was my first original screenplay. My agent at CMA gave it to James Coburn, who optioned it. The picture was not made but it put me inside the creative walls of CMA, eventually leading to Junior Bonner.
Right from the beginning, producer Joe Wizan wanted it for Steve. I began with meeting Steve at his home, with Wizan, and ended up buying him a beer in Jerome, Arizona, at the end of the film. We were not alone, but in a way we were. There's no denying Peckinpah's brilliance as a filmmaker, but he enjoyed giving manhood tests, and had no qualms about firing people who displeased him. Sam had a habit of what we called putting people "in the barrel." During the fight sequence he called me over in front of the entire cast and crew accusing me of not giving script changes to script supervisor Johnny Franco. Over and over he repeated the accusations and just as often I denied it. He knew damn well I turned in the changes. We soon went back to work. I was not put on the bus as an example of his firing. And we moved on. Was he jealous of my relationship with the cast and crew? Was I at times his dilemma? Could be. But like the wild cow milking [in which Peckinpah unexpectedly put Rosebrook on camera, taking part in a rodeo event he hadn't done since he was a boy], I could prove to him and the cast and crew who I was.
Parke: Who else made important contributions to the film?
Rosebrook: Cinematographer Lucien Ballard was Sam's eyes, and the respect Sam had for him could not have been overstated. Lucien was all class. As was composer Jerry Fielding. Sam could not have created the creative works he did without his genius. It was a treat for me to have worked with them both."
Parke: Why have you always maintained that Junior changed your life, but not necessarily the way we might guess?
Rosebrook: When Junior was a financial flop I was consigned to television. Because of my background in New York, I landed with director Fielder Cook on Miracle on 34th Street (1974). Later there were Writers Guild of America nominations for Prince of Central Park (1977), and for The Waltons episode "The Conflict."
Parke: Looking back on a career of over three decades, both as writer and producer, tell us about many of your collaborations and collaborators.
Rosebrook: Producers Stan Margulies and David Wolper, for I Will Fight No More Forever (Rosebrook shared an Emmy nomination for the screenplay of the 1975 Chief Joseph biography). Polishing screenplays for Larry McMurtry and Pat Conroy on 1990's Montana, with no credit. And I had a chance to meet and collaborate, without ego, with director Dick Lowry and Kenny Rogers on two Gambler movies, Jane Alexander on Miracle on 34th Street and Ruth Gordon on Prince of Central Park. And a great creative collaboration with my partner, producer-writer Joe Byrne and our characters in A Hobo's Christmas (1987).
With credits as varied as Junior Bonner, numerous The Waltons episodes, the Wright Brothers' biography, The Winds of Kitty Hawk, and science fiction favorites like Disney's The Black Hole, Rosebrook's cinematic legacy will entertain and enlighten for generations to come.
Henry C. Parke is a screenwriter based in Los Angeles, California, who blogs about Western movies, TV, radio and print news: henryswesternroundup.blogspot.com.