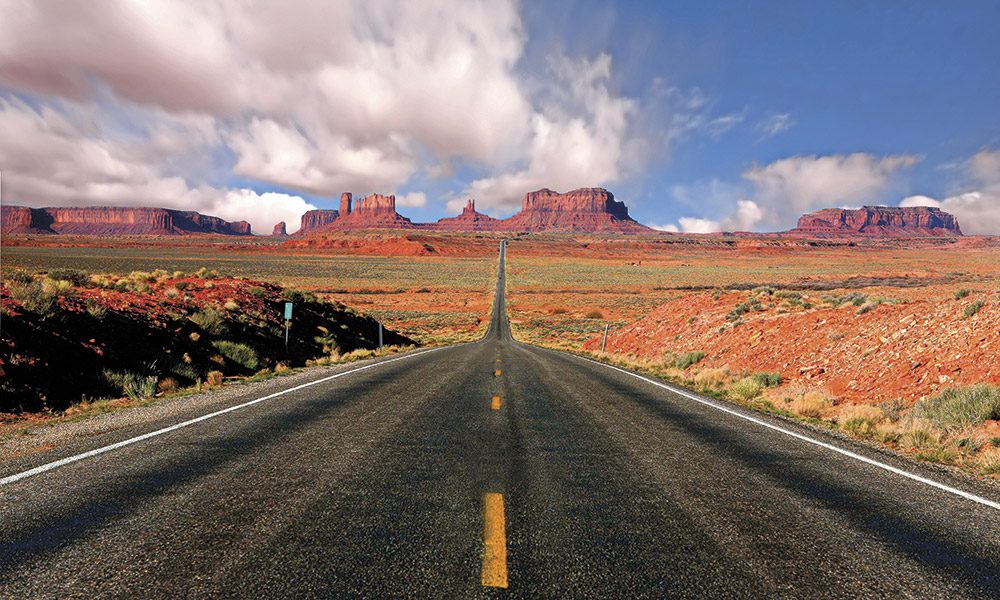 The long American road trip across the West evokes emotions of freedom and adventure and mental images of windswept plains, awe-inspiring mountain ranges and endless, impenetrable deserts. The vast Western lands awaken our basic instincts of thrill-seeking and survival, unending curiosity and personal discovery.
Decades ago, while traveling by plane between London and Phoenix, I asked the Englishman sitting next to me why he was going to the United States. He said he was going West for his holiday. I said why not the historic East Coast? I've never forgotten his answer. "Traveling to the American East is like traveling to Europe; but a trip to the West is where a traveler could discover the heart of the United States."
At True West, we agree with the English traveler and believe that a Western heritage road trip, like the six our authors have written for our 2018 travel issue, will not only take you down beautiful and scenic highways and byways, but will deliver you to the historic small towns, sites, monument and parks where you can stand and experience where history happened. Park your car, truck or RV, enjoy the hospitality of small-town America, shop at the downtown stores, visit local museums, dine at one-of-a-kind restaurants and stay in a historic hotel, lodge or guest ranch. And, as American poet Robinson Jeffers challenged us all in his 1933 lyrical poem, "give your heart to the hawks."
—Stuart Rosebrook
What do you think?