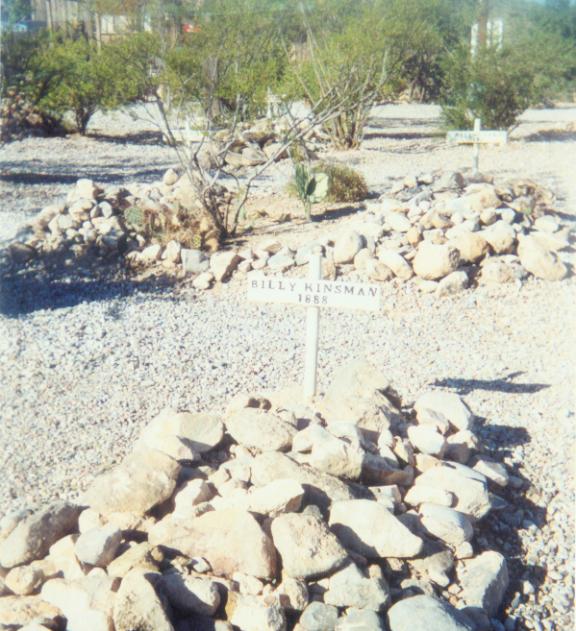 May Woodman's response came with a bullet.
Count Billy Kinsman among those who have markers at Tombstone's Boothill—but the bodies aren't there.
Kinsman was described as a "sporting man" who had taken up with May Woodman. It was a convoluted affair; May was pregnant and already married to another man. But on February 23, 1883, she shot her lover to death. Apparently, a bad practical joke was the motive. Some of Billy's friends posted an announcement that the pair were being married—which caused Mr. Kinsman to deny the entire affair. May ended things permanently. Billy was buried in Colma, California.