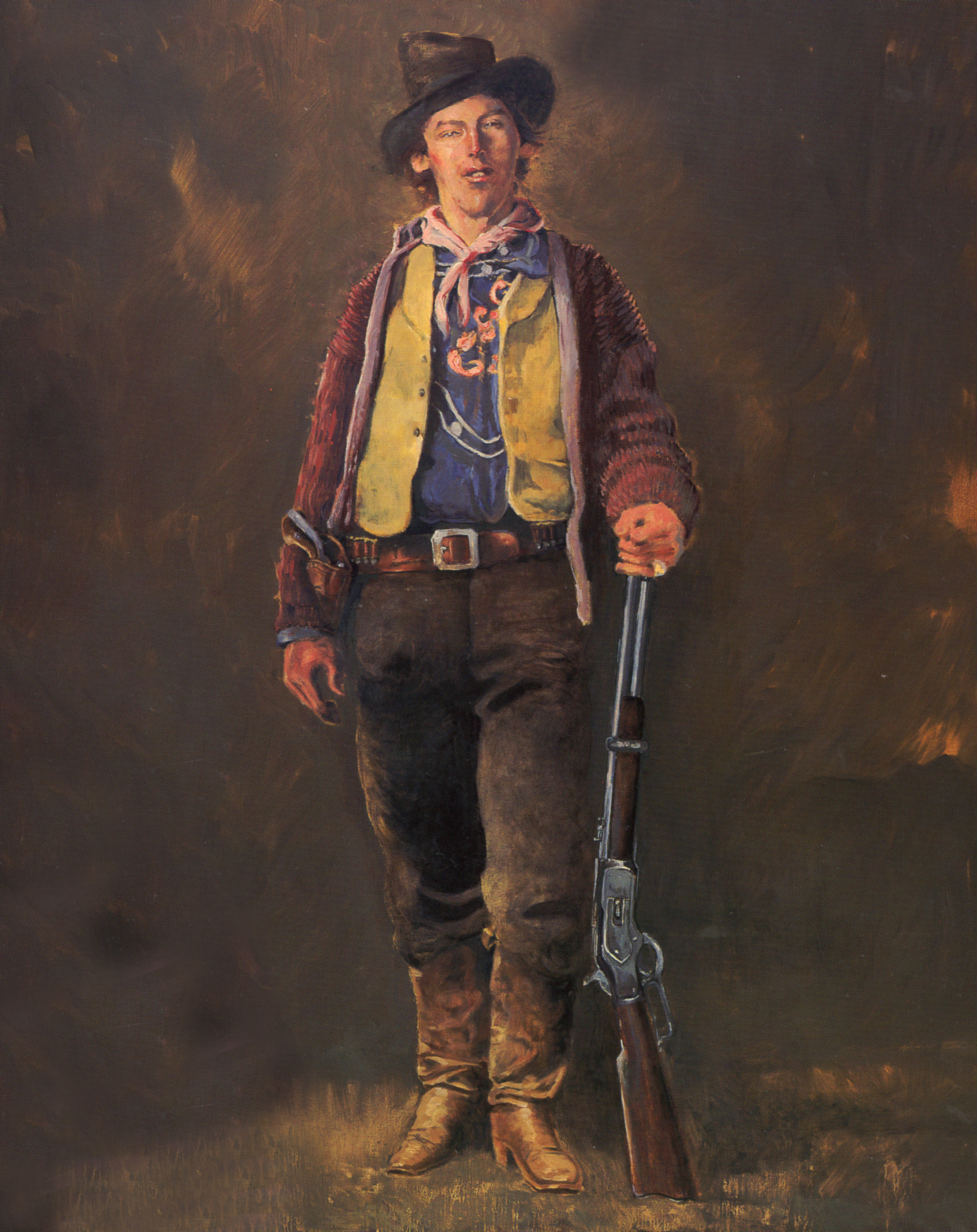 The tale is told that Billy the Kid and his Regulators raided a ranch near Lincoln and rustled some livestock. He took them over to the new town of Tascosa where he believed he could sell them and few questions would be asked. He sold the stock and hung around the town partying, gambling, drinking, racing horses and holding shooting matches. During this time they engaged in a shooting match that included Bat Masterson, Temple Houston and Billy the Kid. Houston supposedly won the match.
Billy the Kid historian, Fred Nolan, was able to get new information regarding the Masterson-Houston-Kid shooting match in his book, Tascosa: Its Life and Gaudy Times (2007) — He says, "It's a fairy tale concocted by a 1941 Amarillo newspaperman and disseminated by other writers but exploded by the fact that Temple Houston did not set foot in Tascosa until 1882, which (in view of the fact he was dead)." would have made it difficult for the Kid to participate."
Looks like another tall tale exposed. Those writers of a few decades ago who disregarded facts and research when they wrote "true stories" they'd heard from old timer's and the like sure screwed up things for later generations of writers. Fortunately, most of today's writers do careful research before publishing non-fiction and we are all much better because of it.