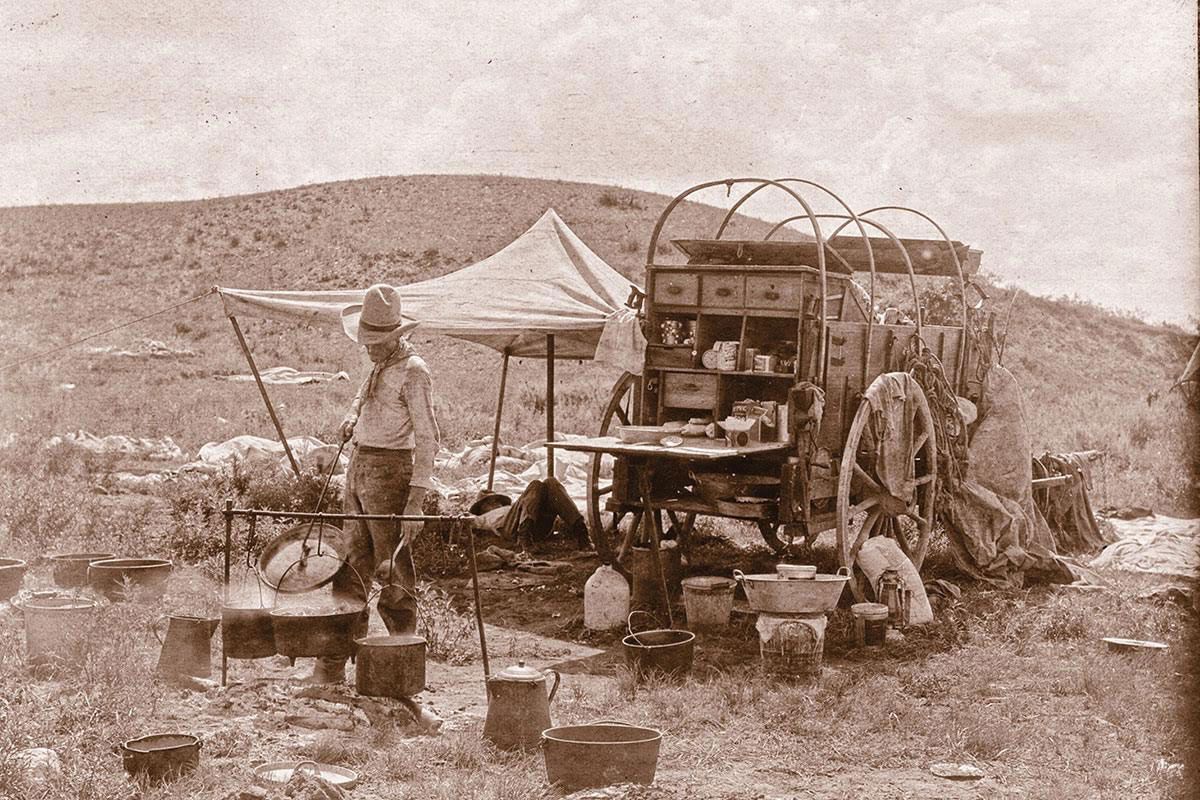 Remember the lyrics from a verse in the classic cowboy song, "Old Chisholm Trail," "Bacon and beans most every day, we'll soon be eatin' that prairie hay, come a ty yi yippie yay, yippie yay…."
Bacon and beans were a staple on trail rides and line camps.
Sowbelly (bacon) was salt pork fat from the back and sides and belly of a hog carcass cured with salt was well-preserved and could last a long time without spoiling.
How well the cowboys ate depended on the creative skills of the cook. He packed flour, cornmeal, green coffee beans until Arbuckle's came on the market, ubiquitous pinto beans, baking powder, salt, sugar, sourdough starter, salt pork and canned goods such as peaches. There was also beef on the hoof. Along the way the resourceful one might gather up prairie chicken eggs to make a dessert. He could also make dessert out of dried fruits. They could also gather chili peppers and wild onions along the trail. And, there was always plenty of wild game of all shapes and sizes. A man would have to try awful hard to starve.
One of the first questions a waddie would ask when he hired on was "How's the grub?"
Marshall Trimble is Arizona's official historian and vice president of the Wild West History Association. His latest book is Arizona Outlaws and Lawmen; The History Press, 2015. If you have a question, write: Ask the Marshall, P.O. Box 8008, Cave Creek, AZ 85327 or email him at marshall.trimble@scottsdalecc.edu.