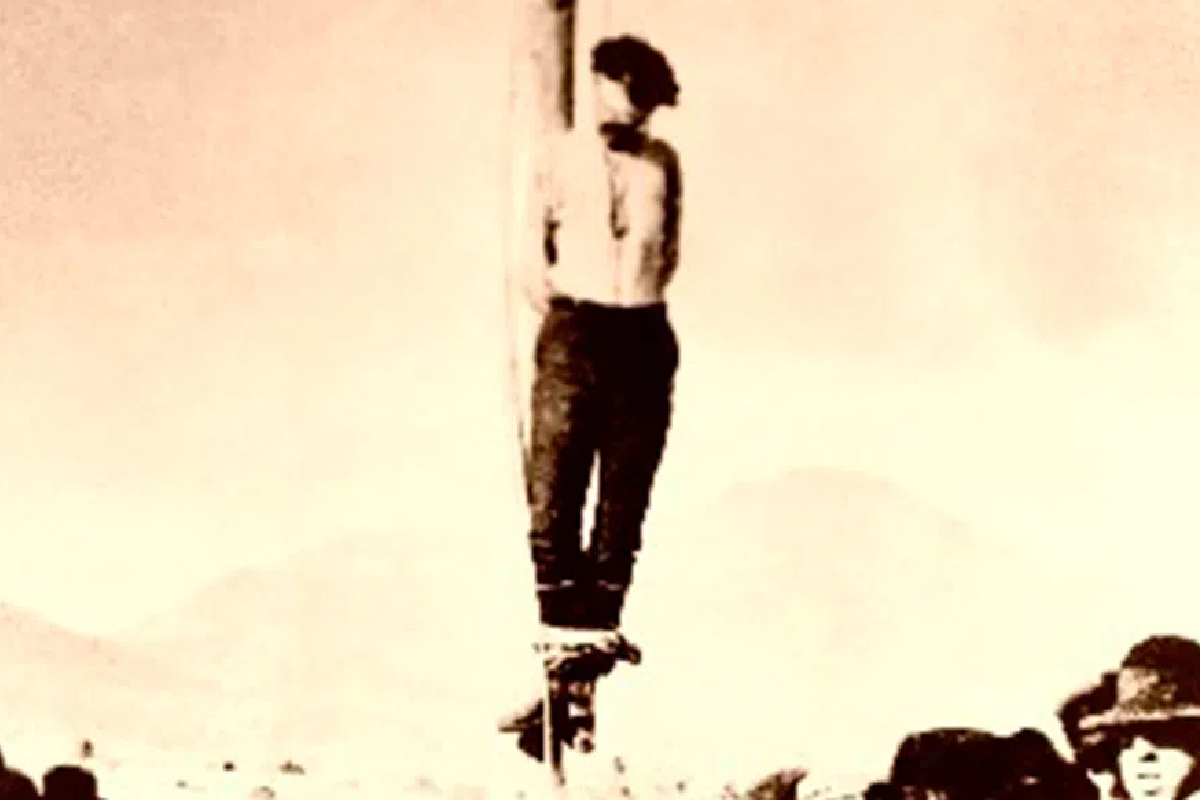 Billy Ward just couldn't get a break…
Billy Ward had bad luck. He was a Cochise County (AZ) deputy in 1883, working for his sheriff father. On the morning of February 23, a mob broke into the county jail—Ward was the only lawman on duty. The crowd then lynched John Heath (photo), the alleged mastermind of the Bisbee Massacre. It was a black mark on Ward's record.
In 1899, he was a San Diego (CA) deputy, guarding convicted burglar Bert Ross. When Ward fell asleep, the convict beat the lawman over the head in an escape attempt. Ward died nearly three weeks later.