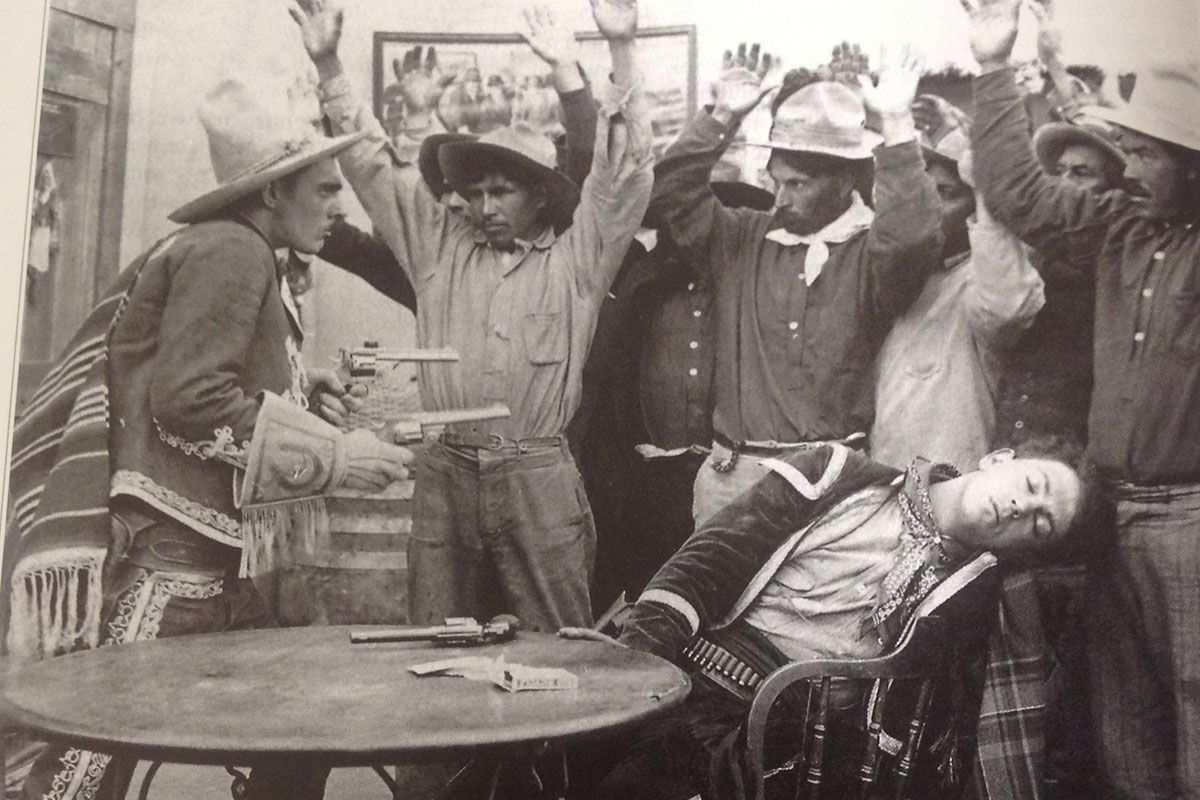 Many people are familiar with writer William Sidney Porter, while doing time in a Texas prison and using the pen name O. Henry, wrote a series of stories with a twist of the tale including, Gift of the Magi, The Ransom of Red Chief, and The Cop and the Anthem, but few know about The Caballero's Way, a short story that was part of a collection called Heart of the West, where in 1907 he introduced a Mexican bandit called The Cisco Kid.
His girlfriend Tonia Perez both loves and fears him but she also falls in love with a handsome Texas Ranger, Lieutenant Sandridge. Tonia believes she'll have a better life with the ranger so she and the ranger make plans to kill Cisco. She will send him a message to him the next time Cisco comes to call, the ranger will wait outside the house and when Cisco appears the outlaw will die at the hands of the ranger. Cisco discovers the two lovers, overhears them discussing the scheme and plots his game plan.
Tonia sends a young messenger named Gregorio to alert the ranger telling him Cisco is coming tonight and will be leaving her house at dawn.
Cisco sends a message to the ranger through Domingo saying Gregorio is ill with a fever. It also says the Kid has arrived and has exchanged cloths with Tonia in order to thwart any pursuers.
The ranger is hiding in a shed when two shadowy figures emerge from the house, one wearing a dress, the other in men's clothing. The one wearing men's clothing that he assumes is Tonia climbs on a horse and rides away. The Ranger waits for the one wearing a dress to emerge from the shadows then he takes aim and fires, killing his lover by mistake.
Cisco got his revenge without having to lay a hand on his unfaithful lover.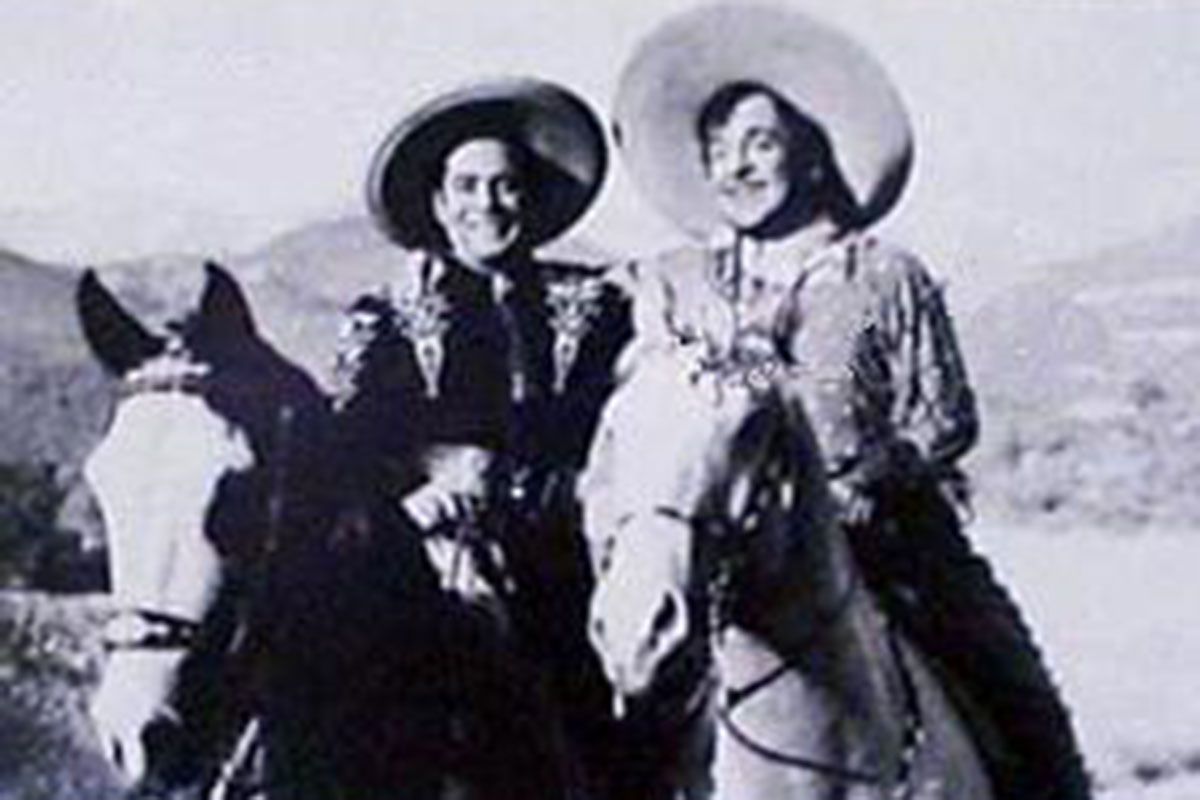 During the early days of Hollywood films Mexican-Americans were greatly offended by their stereotyped portrayal in the movies as "bad guys" and Hollywood needed a Latino silver screen hero. As a result the movie moguls cleaned up the Cisco Kid and turned him into a role model, depicted on radio and television as a dashing caballero; a Robin Hood figure viewed by the poor as a hero who defended the downtrodden.
The first actor to play Cisco was Herbert Stanley Dunn or perhaps, William Robert Dunn. He was also the first cowboy in the movies to carry two pistols. These were all "one-reeler" silent films, 12 to 15 minutes in length. The shows were an instant success. In 1933 Warner Baxter played the first "talking Cisco Kid."
The Cisco Kid show began on radio and ran from 1946 to 1955.
The television productions began in 1949. It received an Emmy in 1953 and two years later it was the nation's most popular show for children.
Duncan Renaldo, an Armenian, was the first to play Cisco on television. Next was followed by Desi Arnaz, a Cuban.
Cisco's character was modeled after Miguel de Cervantes' Don Quixote with his jovial sidekick Pancho, the incarnate of Sancho Panza. Leo Carrillo, a Latino from Los Angeles, played Pancho.
Cesar Romero played Cisco's sidekick Lopez and later assumed the role of Cisco. Gilbert Roland also starred as Cisco in six films.
Ironically, Cisco and Pancho are both nicknames for Latinos named Francisco, or in English, Francis of Frank.
But wait there's more. Fast forward a few years and poet, Shel Silverstein follows O. Henry's storyline and writes a song titled "Pour Me Another Tequila, Sheila," a song that became a big hit for Bobby Bare. The song has a happier ending than O. Henry's original tragic twist of the tale.
Marshall Trimble is Arizona's official historian and vice president of the Wild West History Association. His latest book is Arizona Outlaws and Lawmen; The History Press, 2015. If you have a question, write: Ask the Marshall, P.O. Box 8008, Cave Creek, AZ 85327 or email him at marshall.trimble@scottsdalecc.edu.