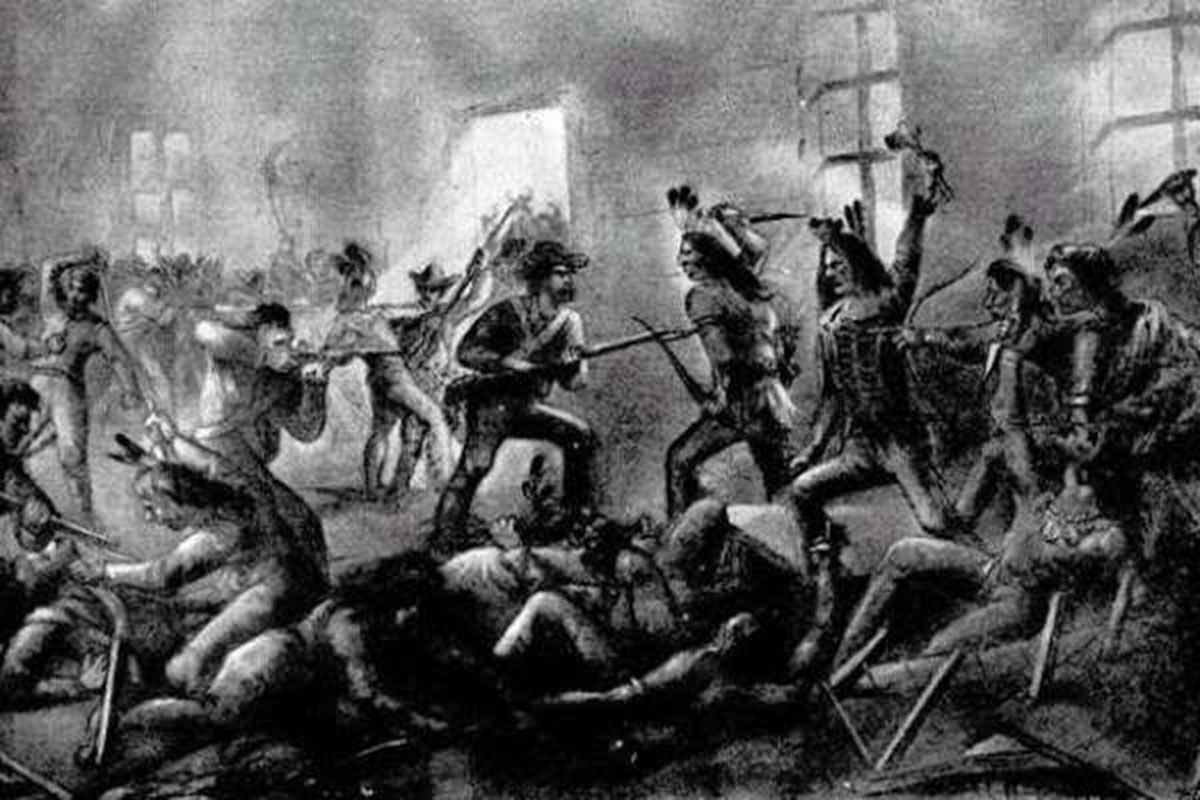 After Texas won its independence from Mexico at the battle at San Jacinto in 1836, Texans began moving further moving further west. A capitol was established in 1839 at Austin. This was land the Comanche claimed as their own.
On January 9th, 1840, three chiefs of Paneteka "Honey-Eaters" Comanche rode into San Antonio to discuss peace talks. Their numbers had been decimated by smallpox and the Texas Rangers with their new Colt Revolvers. They met in a one-story courthouse known as the Council House. The Texans demanded white captives be returned. The number was estimated to be as many as two hundred.
The chiefs agreed to the terms and left saying they would return in twenty to thirty days.
As a precaution Texas Secretary of War Albert Sidney Johnston ordered three companies of soldiers to go to San Antonio and take the men captive if they didn't bring in the captives.
On March 19th, sixty-five men, women and children rode in led by their chief, Maguara, "Spirit Talker." The chiefs, painted and colorfully attired, created quite a spectacle. They brought with them, a sixteen-year-old white girl named Matilda Lockhart, who had been captured two years earlier.
Mrs. Mary A. Maverick described Matilda thusly: "…. head, arms, face full of bruises and sores and her nose actually burned off to the bone— all the fleshy end gone and a great scab formed on the end of the bone. Both nostrils were wide open and denuded of flesh. She told of how they beat her and poked her with burning sticks, especially to her nose….her body had many scars from the fire."
Matilda told Mrs. Maverick that she had seen thirteen other captives in the camp and the Comanche were only releasing one or two at a time in order to secure more ransom.
The Texans were enraged at the sight of the girl. Spirit Talker, the old chief, bald and wrinkled said the other prisoners promised were with other tribes but could be bought.
Then he said arrogantly, "How do you like that answer?"
An interpreter informed the chiefs the women and children were free to leave but the chiefs were all being held hostage until the other captives were released.
What began as a peace conference quickly erupted into a close-quarter brawl. The warriors strung their bows and pulled knives. The Texans replied with gunfire. The so-called Council House Fight was on. Screaming warriors and Texans went at it. When the battle ended all the Comanche men were killed, including Spirit Talker. The other chiefs and about thirty women and children captured. The Texans sent a woman to say if the thirteen white captives were returned, the Comanche women and children. Matilda never recovered and died two years later.
The losses in the Council House Fight enraged the Comanche. Women shrieked, howled and cut off their fingers in mourning. Men gave guttural moans and horses were sacrificed for two days.
A young white boy captured and adopted by the Comanche later said the white captives were roasted to death or killed by lingering, horrendous ways. Among those killed was Matilda's sister.
Chief Hears-the-Wolf rode boldly into San Antonio riding around the main plaza challenging a fight but an uneasy truce was in effect. San Antonio would live in terror for several months.
Marshall Trimble is Arizona's official historian and vice president of the Wild West History Association. His latest book is Arizona Outlaws and Lawmen; The History Press, 2015. If you have a question, write: Ask the Marshall, P.O. Box 8008, Cave Creek, AZ 85327 or email him at marshall.trimble@scottsdalecc.edu.