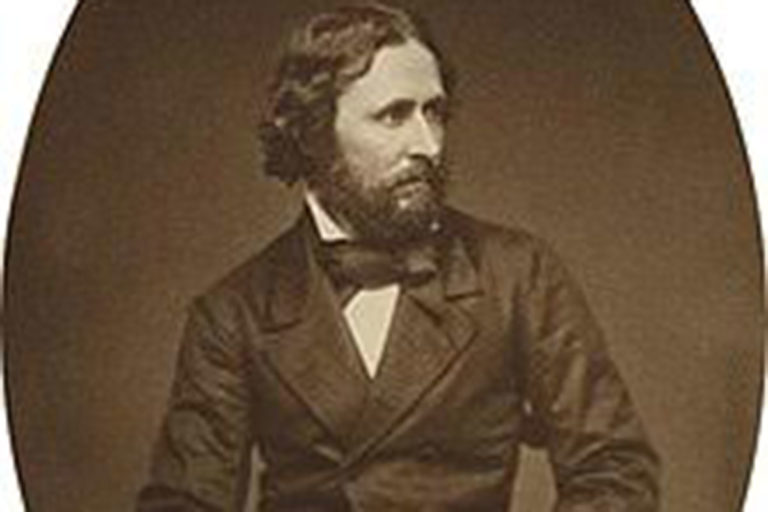 John C. Fremont was more of a pathmarker than a pathfinder. Most of those trails he "found" had been used by Native Americans for hundreds of years. He was the first to do a scientific study on those trails and that's commendable. His first three expeditions were also laudable and he made a deservedly fine name for himself but his fourth, he stubbornly insisted in crossing the Rocky Mountains in the winter, when Indians and mountain men who knew those mountains advised against it. His foolish quest to redeem himself following a court martial for insubordination cost the lives of one third of his men including legendary mountain man Bill Williams. Then, instead of accepting responsibility for the ill-starred fiasco, blamed the dead mountain man. 
Fremont's life seems to have been a series of dramatic ups and downs. Fortunately for him he was blessed with a beautiful, intelligent wife who could write his reports, a powerful father-in-law, Senator Thomas Hart Benton of Missouri and the real pathfinder, Kit Carson.
He pursued fame and fortune relentlessly and when he did succeed he somehow managed to blow it. He ran for president in 1856 as the first Republican presidential nominee and lost. During the Civil War he was given command of the Department of the West by President Lincoln but was later fired for insubordination. To his credit he was the first to recognize the talents of General Ulysses S. Grant.
In 1864 the Radical Democracy Party, a group of disenchanted Republicans, nominated him for president but he dropped out before the election. In gratitude for not challenging Lincoln in the election he was appointed Territorial Governor of Arizona in 1878. He turned out to be an absentee governor, spending most of his time in the East promoting various mining schemes.  He died destitute in 1890 in New York City.
Marshall Trimble is Arizona's official historian and the Wild West History Association's vice president. His latest book is 2018's Arizona Oddities: A Land of Anomalies and Tamales. Send your question, with your city/state of residence, to marshall.trimble@scottsdalecc.edu or Ask the Marshall, P.O. Box 8008, Cave Creek, AZ 85327.