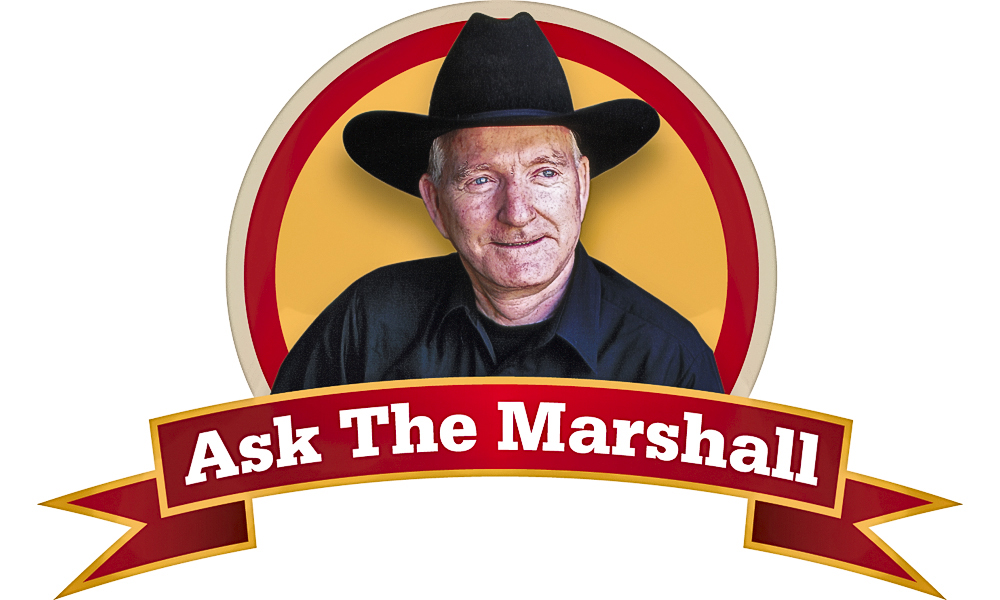 When were boots and shoes fitted for left and right feet?
Larry Smith
Scottsdale, Arizona
Left- and right-footed shoes were introduced first by Ancient Romans and then, in the early 19th century, in Philadelphia. They didn't become widespread until the 1850s. Prior to that, folks shaped boots and shoes to their feet by soaking them in water and then wearing until dry
***
Marshall Trimble is Arizona's official historian. His latest book is Wyatt Earp: Showdown at Tombstone.  If you have a question, write: Ask the Marshall, P.O. Box 8008, Cave Creek, AZ 85327 or e-mail him at marshall.trimble@scottsdalecc.edu
What do you think?