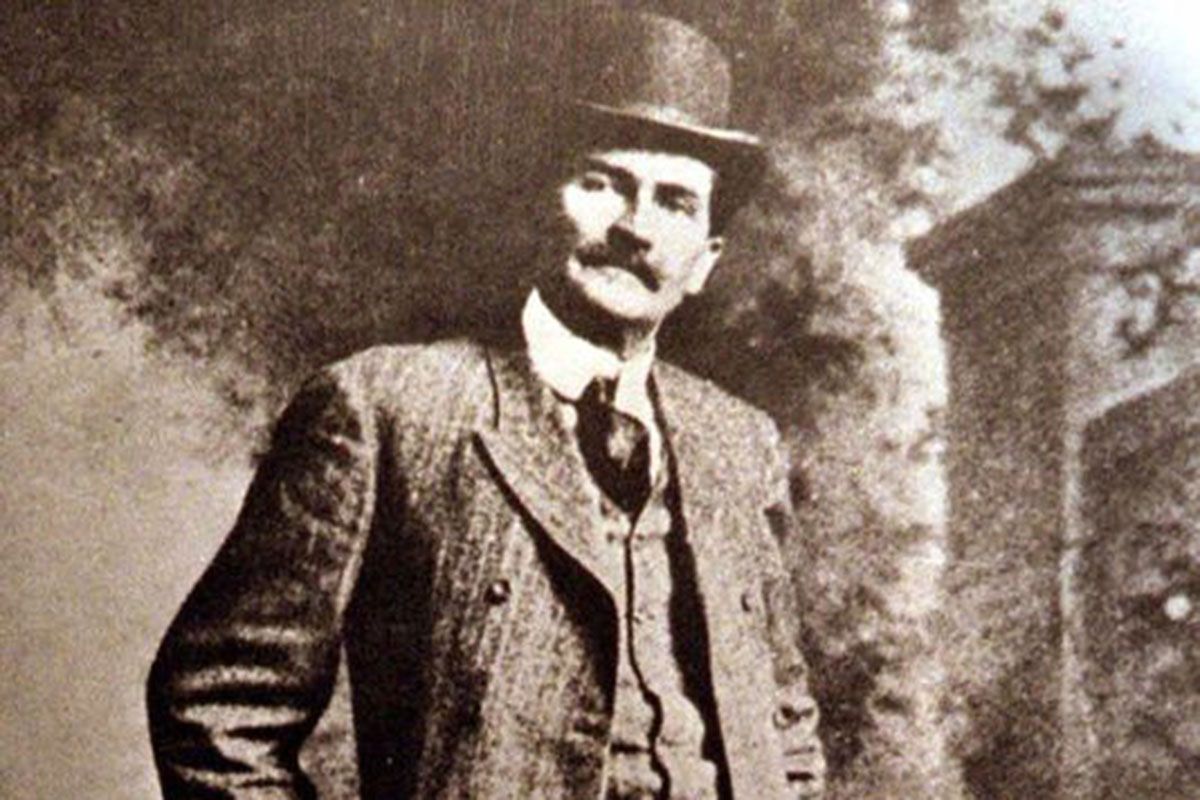 Pat Garrett's assassination remains a convoluted point of controversy. Was it a contract murder? An organized crime hit? Or, was it a conspiracy? There were a number of people who had issues with Garrett and none of them had anything to do with Billy the Kid.
Politics played an important role. The notorious Santa Fe Ring led by Thomas Catron was Republican while the Democratic crime ring, by political boss, Albert Fall, who had moved in on southeast New Mexico and El Paso. Both groups were willing to commit murder to protect their interests.
In less than a year Special Investigator and Prosecutor for the Southeastern New Mexico Stock Growers' Association and a former Republican territorial legislator, Colonel Albert Jennings Fountain had already rounded up fifteen stock thieves and sent them to prison. Someone wanted him out of the way.
Fountain had just secured thirty-two indictments against twenty-three men, thus incurring the wrath of Albert Fall. On the final day of the court session an anonymous messenger handed Fall a note saying, "If you drop this we will be your friends.  If you go on with it you will never reach home alive."
On the afternoon of January 30th, 1896, Fountain and his eight-year-old son, Henry, left Lincoln and headed for Mesilla. They never made it. Two days later, while crossing the desolate Tularosa Basin, Fountain and his son disappeared. Their bodies were never found and the case remains open to this day.
Pat Garrett, became a special agent for Governor William Thornton to hunt down the killers of Albert and young Henry Fountain.  He changed his politics from the Democrat to Republican. This would incur the enmity of Fall.
Garrett would be appointed Sheriff of Dona Ana County in August. Later that year he ran for sheriff as an Independent and was elected.
His quest to find the murderers of the Fountains was slow and deliberate, much like the hunt for Billy the Kid and the citizens began to grow impatient. Garrett knew that Fall wielded too much sway over the courts and his evidence would never hold up and sure enough when the grand jury met not a single indictment was handed down. Thanks to Albert Fall's influence the murders were never solved.
There was no shortage of men who wanted to kill Pat Garret. Garrett himself believed that sooner or later someone would gun him down, "He who lives by the gun, dies by the gun."
Among the possible suspects in the murder of Pat Garrett was a crime family made up of ranchers (rustlers), Oliver Lee and Bill Cox, who were married to sisters of gunman Print Rhode. Carl Adamson, rancher (smuggler) was married to Amanda Clements, sister of gunman Mannen Clements Jr. She was also a shirttail relative to the infamous, Killin' Jim Miller, a known assassin. Clements was also a cousin of John Wesley Hardin. What tangled webs these relatives wove.
Oliver Lee and Bill McNew, along with Jim Gilliland were prime suspects in the 1896 kidnapping and probable murder of Col. Albert Fountain and his son Henry. When Garrett tried to arrest them a gunfight ensued and one of Garrett's deputies was killed. The three got the drop on the posse and disarmed them, thus humiliating the new sheriff.
Lee and Gilliland surrendered later, were tried and acquitted of the killing of the boy, Henry Fountain. There was no trial for the murder of Albert so Garrett continued to investigate.
Adamson and Cox were interested in Garrett's water rights and grazing lands. Print Rhode hated Garrett for several reasons but primarily because Garrett had gunned down one of his cronies. Garrett had also arrested Rhode for robbery but he managed to beat the rap.
The ringleader, Albert Fall worried that with Garrett might manage to uncover something that would implicate him in the murder of the Fountains so he also had good reason for wanting Garrett out of the way.
So, who shot Garrett in the back of the head while he was taking a pee on February 29th, 1908? Among the usual suspects are Print Rhode, Bill McNew, Carl Adamson and Jim Miller. Wayne Brazel confessed to it, claiming self-defense and was tried. His attorney was Albert Fall. The prosecutor was a friend of Falls', as was the judge. The jury took just fifteen minutes to issue a "Not Guilty" verdict.
In recent years historians Chuck Hornung and Mark Lee Gardner have done exhaustive research on the subject. Hornung believes the conspirators wanted Garrett's land in Bear Canyon to use to smuggle Chinese laborers and possibly narcotics into the U.S. from Mexico. They were all a bunch of rascals. Gardner believes it was Rhode. True West Features Editor, Mark Boardman says it was killer-for-hire Jim Miller. So do Jim Miller authors, Ellis Lindsey and Jerry Lobdill.
Pat Garrett's assassin remains a point of controversy that reads like an Agatha Christy mystery. Was it a contract murder? An organized crime hit? Or, was it a conspiracy? There were a number of people who had issues with Garrett.
Postscript
Albert Fall's star continued to rise. When New Mexico became a state in 1912 he became one of the first senators. Under President Warren G. Harding and in 1921 he was named Secretary of the Interior. Then he made the mistake of taking huge "loans" oil men that he in turn allowed federal leases. It became known as the Teapot Dome scandal and when it was uncovered Fall went to prison. 
To learn more about how it all played out for the other "suspects" I recommend you read Mark Lee Gardner's To Hell On A Fast Horse.
Marshall Trimble is Arizona's official historian and vice president of the Wild West History Association. His latest book is Arizona Outlaws and Lawmen; The History Press, 2015. If you have a question, write: Ask the Marshall, P.O. Box 8008, Cave Creek, AZ 85327 or email him at marshall.trimble@scottsdalecc.edu.