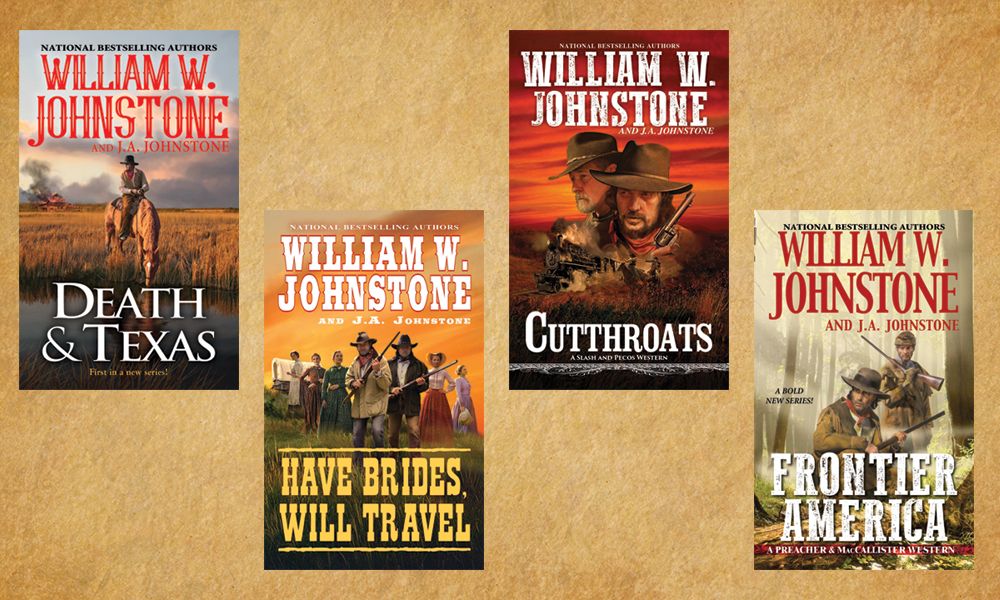 For most fans of the Western genre, there isn't a bet much surer than a book bearing the name Johnstone. Hailed as the greatest Western writers of the 21st century, William W. Johnstone and J.A. Johnstone are arguably the best-selling Western authors in the world, with over 35 million copies of their books in print and an always-growing list of more than 300 titles.
That's because whether it's hot off the press or discovered on a dusty shelf, a book by the Johnstones is always an adventure. No matter how bad the bad guys get, the good guys are always driven by human decency, love of country, and respect for the law of the land. Each story is meticulously researched to ensure historical accuracy, most notably where weaponry is concerned. If the story has the protagonist toting a single-shot Springfield Model 1873 .45-70-405 caliber carbine, you can be damned sure that's exactly what's on the cover and in the pages.
And the adventures keep coming. While generations of readers have enjoyed their long-running series like Smoke Jensen, The First Mountain Man, and The Eagles, the Johnstones regularly introduce fresh characters and series to the roster. Here's a rundown on four such new series launching this Summer and Fall.
CUTTHROATS by William W. Johnstone & J.A. Johnstone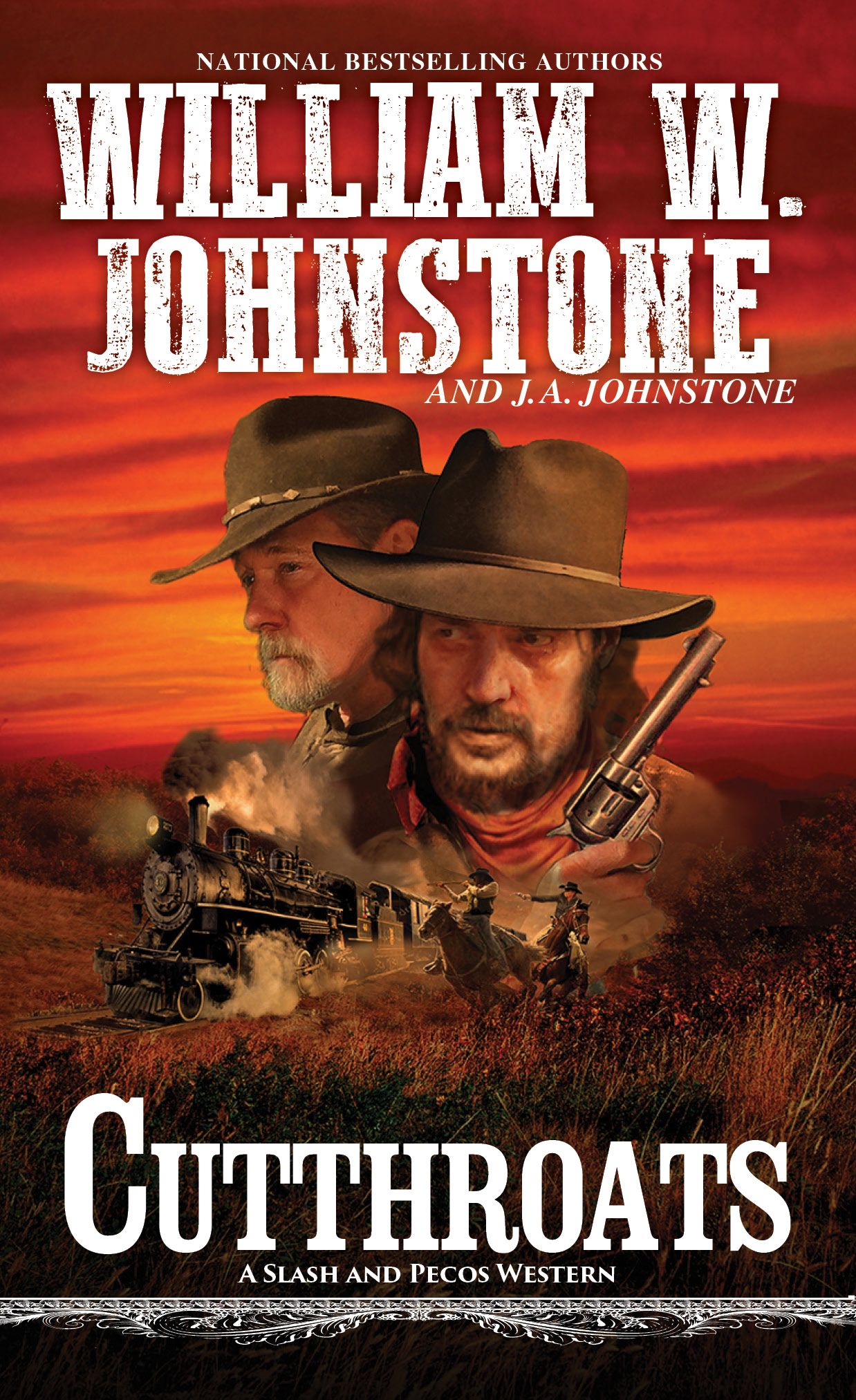 A Slash and Pecos Western, Book 1
Readers who prefer a protagonist who rides on the wrong side of the law will get a kick out of the Johnstones' Slash and Pecos series, featuring not one, but two fantastic anti-heroes. Jimmy "Slash" Braddock and Melvin Baker, aka the Pecos River Kid, are aging outlaws in their late fifties. When they're double-crossed by their gang, the Snake River Marauders, it looks like it might be time for them to retire – but that doesn't mean they're ready to become reformed. First they have to pull one last job, shake the ruthless bounty hunters on their tails, escape the gallows…and help out an old nemesis by hunting down and executing their traitorous former gang.
The 2nd Slash and Pecos Western, A GOOD DAY FOR A MASSACRE, comes out July 2020.
HAVE BRIDES, WILL TRAVEL by William W. Johnstone & J.A. Johnstone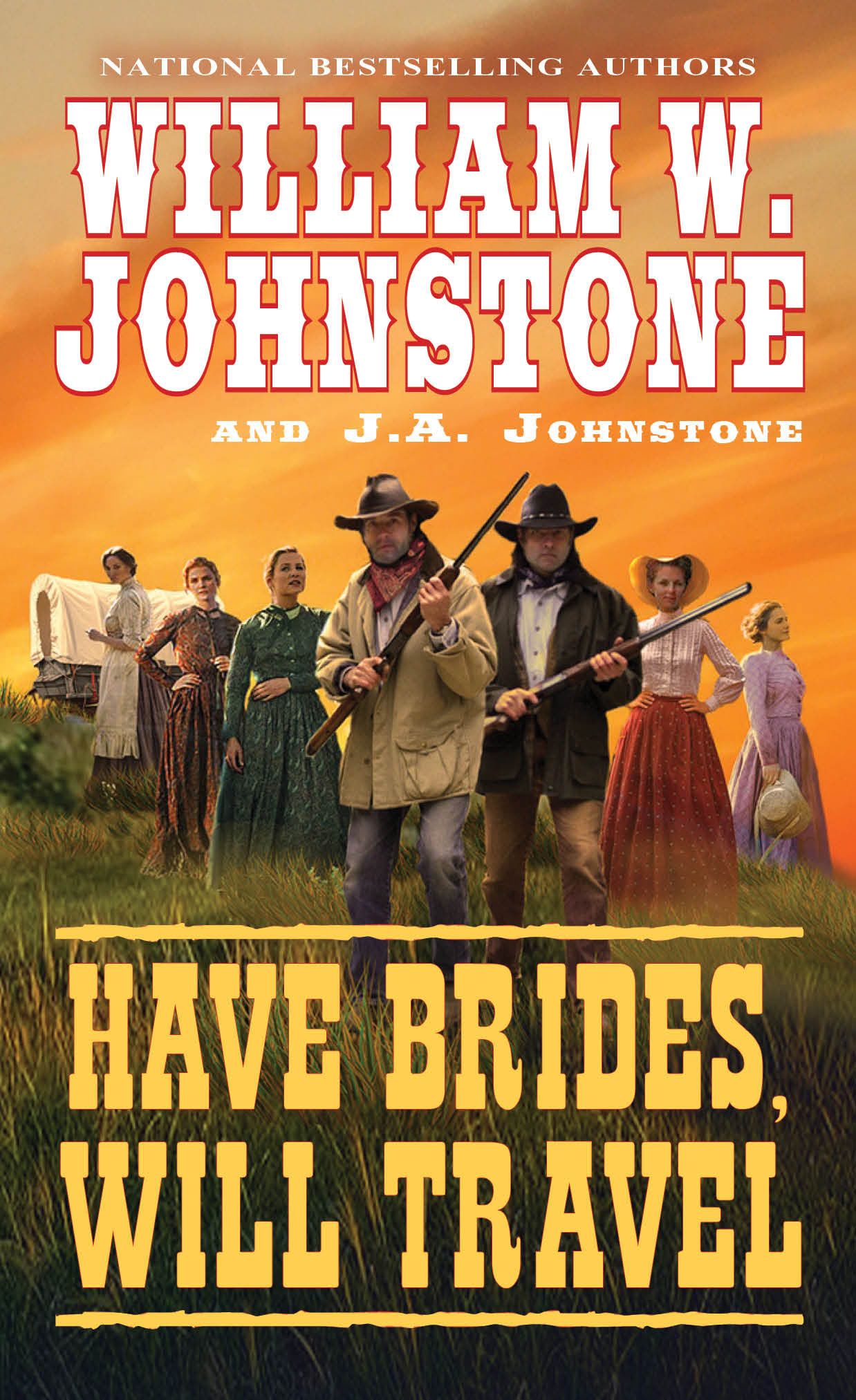 Have Brides, Will Travel, Book 1
In this fast-paced blast of a new series, two drifters from Texas named Bo Creel and Scratch Morton get roped into a job escorting five mail order brides to a silver mining boomtown in New Mexico Territory. Bo and Scratch figure it'll be an adventure – one accompanied by a pretty view. They just don't expect to spend the whole trip fending off Mexican banditos, scheming silver robbers, and a ruthless rancher who won't take no for an answer. Here come the brides…and the bullets!
Look for Book 2, THE SHOTGUN WEDDING, in December 2020.
FRONTIER AMERICA by William W. Johnstone & J.A. Johnstone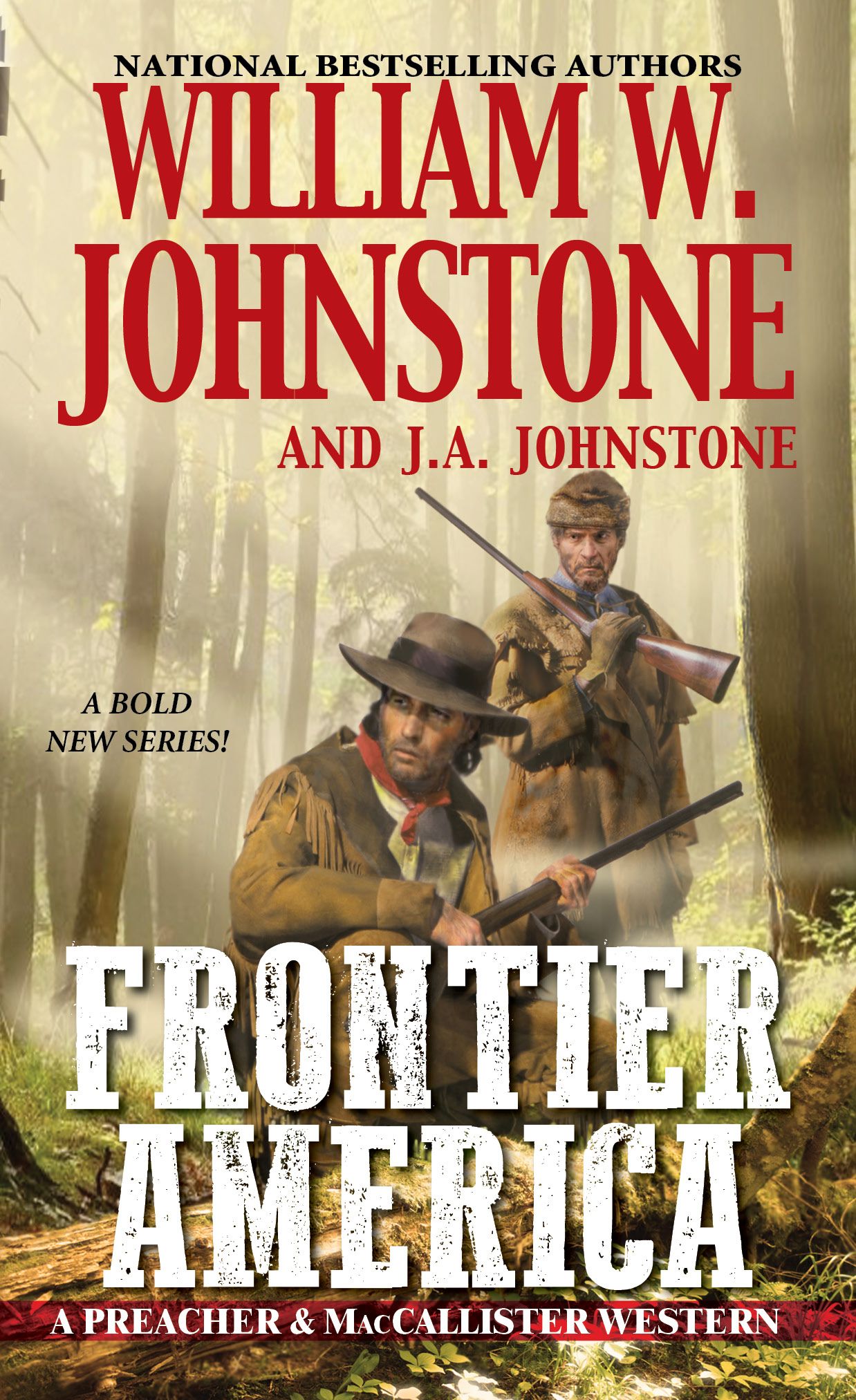 A Preacher & MacCallister Western, Book 1
Two of the Johnstones' most legendary heroes—the rugged mountain man known as Preacher and the Scottish clan rancher Jamie Ian MacCallister, join forces to tame the American frontier. In this series opener, readers meet a young Preacher and MacCallister – before they're the heroes of The First Mountain Man and The Eagles series – when they're just frontiersmen trying to make lives for themselves. But before they can live the American Dream, they have to get through a blood-soaked nightmare of a brutal frontier war…
THEY CAME TO KILL, Book 2 in the Preacher & MacCallister Westerns, comes out July 2020.
DEATH AND TEXAS by William W. Johnstone & J.A. Johnstone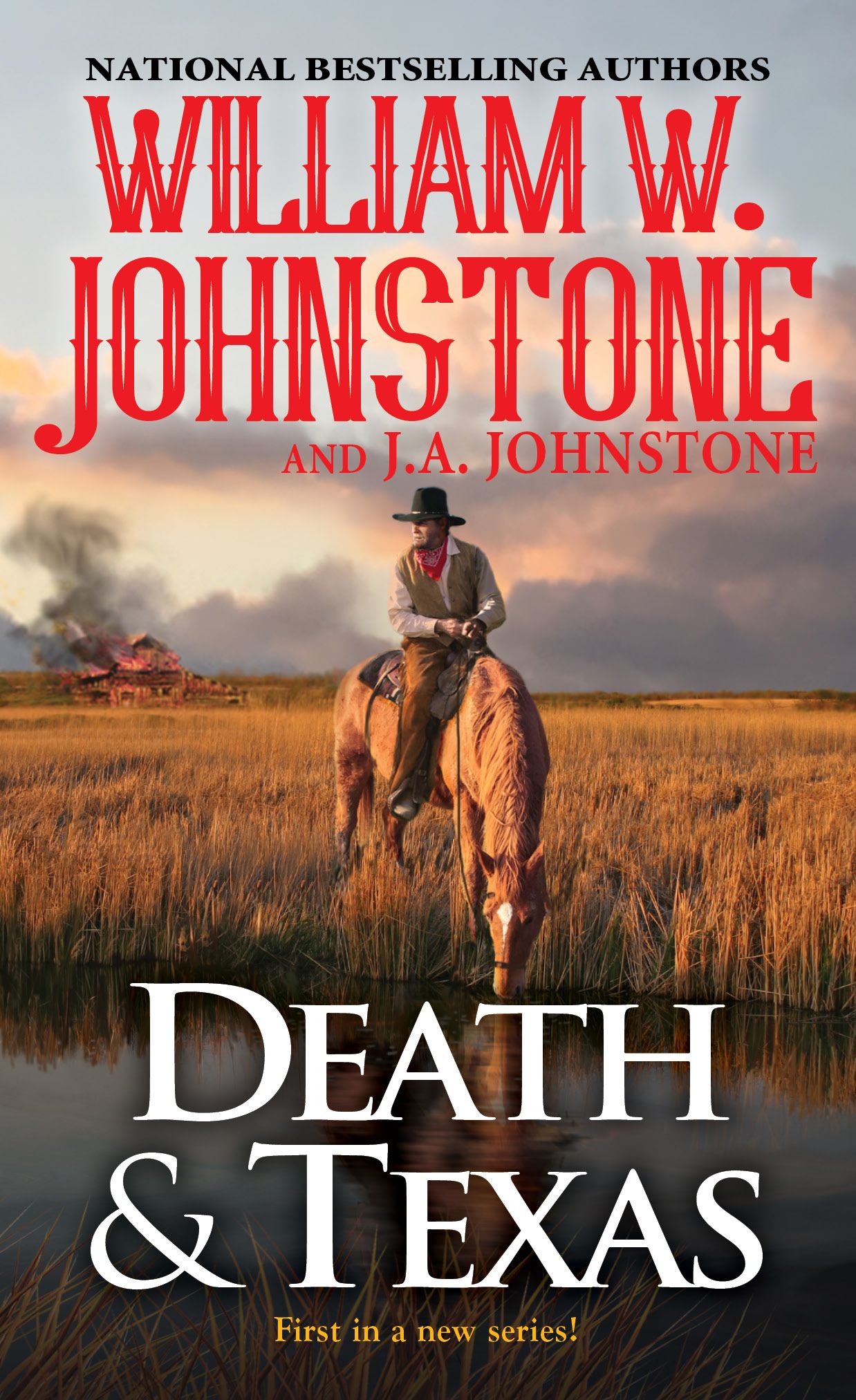 A Death & Texas Western, Book 1
A Walmart-exclusive release!
Near the end of the nineteenth century, the great state of Texas was a vast expanse of land that stretched from Louisiana, west to New Mexico. With Oklahoma Indian Territory to the north and Mexico on its southern border, the state was hard pressed to control the activities of outlaws bent on cattle rustling, bank robberies, train robberies, and countless other crimes.
Enter Cullen McCabe, the star of this new series. A small town sheriff whose wife and children were slaughtered by a gang of outlaws, McCabe's only remaining ties are to his hunger for justice and his stomach for slaughtering anyone who gets in his way. That's what makes him the ideal candidate to serve as the governor's personal on-call, outlaw-seeking missile – someone he can dispatch at a moment's notice to hunt down threats by any means necessary and protect the good people of Texas at any cost.
Look for the next Death & Texas Western, THE SCAVENGERS, in April 2020.