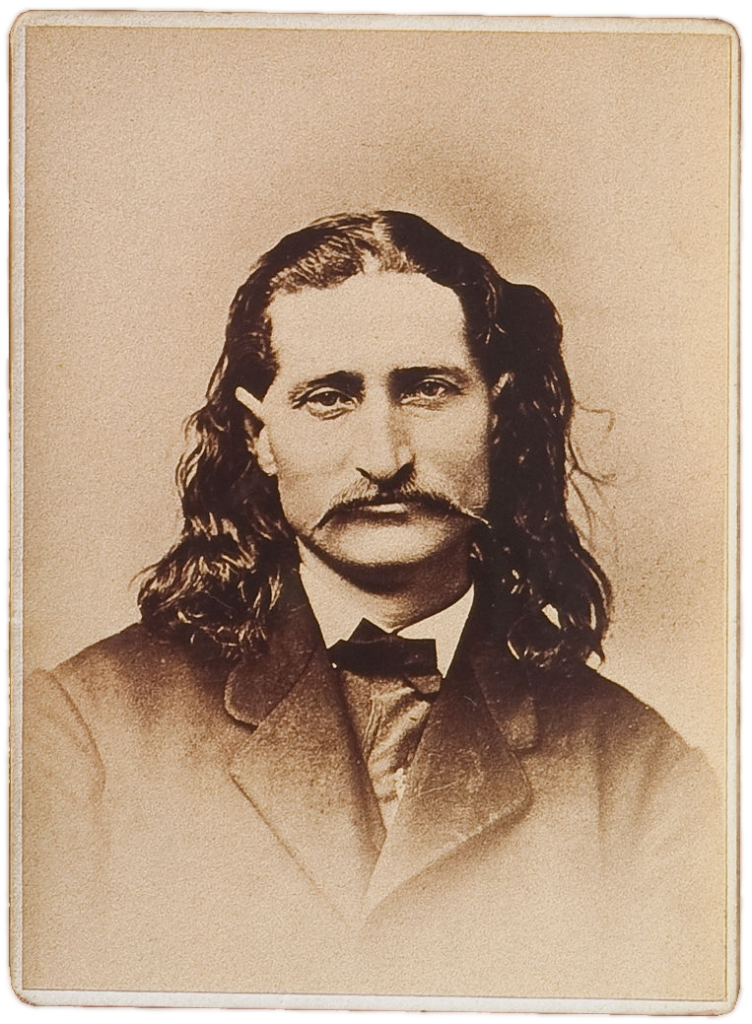 Wild Bill uses a ruse to kill Bill Mulvey.
August 22, 1869.
Tough nut Bill Mulvey is hurrahing Hays City, KS, firing his pistol in violation of town laws and threatening to kill anybody who gets in his way. Acting Sheriff Wild Bill Hickok confronts him–but Mulvey gets the drop on him. According to legend, Hickok looks beyond the gunman and says, "Don't shoot him in the back, boys, he's drunk."
Mulvey turns around to look–there's nobody there. But the distraction is enough for Wild Bill to pull his pistols and shoot the bad man, who dies three days later. Other accounts suggest that Hickok shot Mulvey from the back. But the evidence about just what happened is limited to various newspaper accounts.