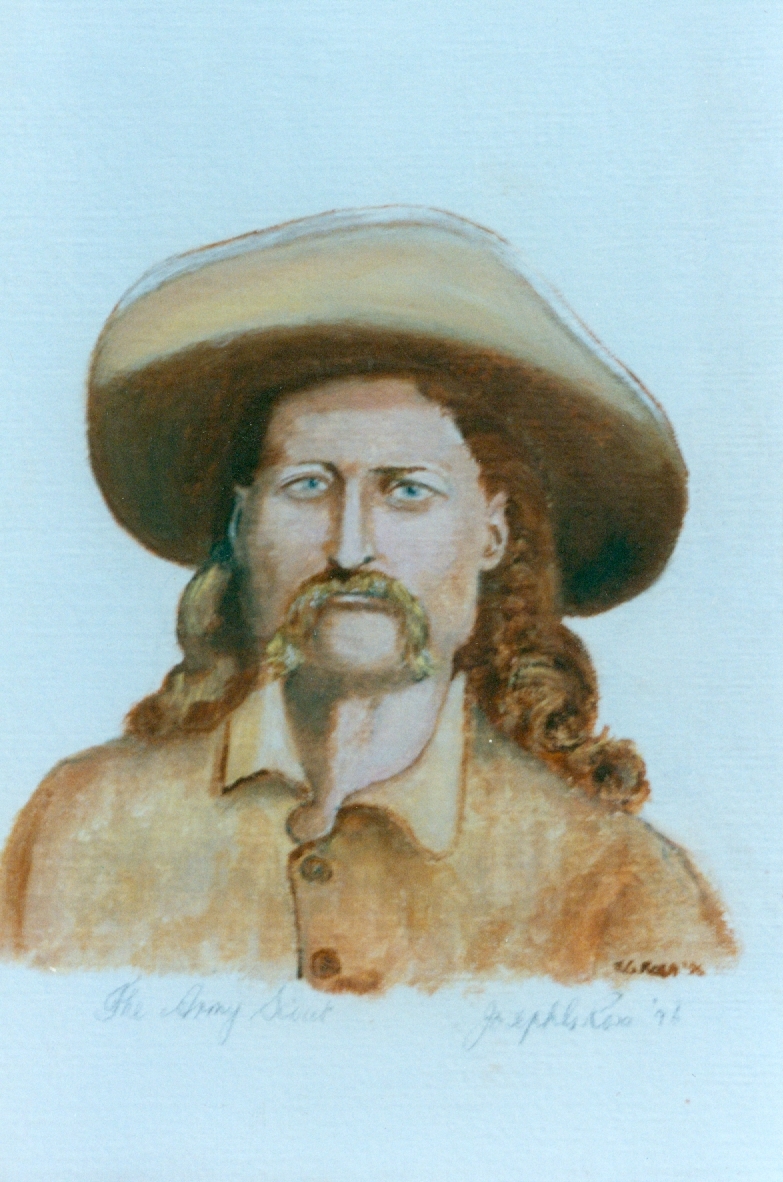 The question about what hand Wild Bill Hickok was holding has come up a number of times here's how the late Joe Rosa, Hickok's biographer explains it:
"The bottom line is nobody seems to know what particular poker hand Wild Bill was holding at the Number 10 Saloon in Deadwood that day.
"I doubt if anyone thought it was very important at the time. After the shooting there was so much chaos and confusion. The cards were scattered all over the place. The story of the dead man's hand seems to have been conjured up years later. It's a subject aficionados still like to debate but I don't think we'll ever know for sure what hand he was holding."
Here's an e-mail I received from Mr. Rosa several years ago that also refers to his book. "Wild Bill Hickok: The Man and His Myth.
"The Man and his Myth in which I devote a lot of space to the story behind it. In essence: Ellis T. Peirce, a self-styled barber/surgeon and blowhard (the latter opinion I have gleaned from an examination of some of his letters) claimed in his correspondence with Frank J. Wilstach in the 1920's that the cards Hickok held were the Ace of Spades, the Ace of Clubs, two black eights, Clubs and Spades, and the Jack of Diamonds, which became celebrated out West as The Deadman's Hand. Some, however, have claimed that the 'kicker' was not the Jack but the Queen of Diamonds, but no proof has been produced. Some years ago I was told by a poker expert that Hickok could have had a full house (that is three of a kind plus a pair), or mathematically, he could have drawn a low hand. However, the only contemporary reference to cards Hickok may have held that I have found appeared in Harry (Sam) Young's book Hard Knocks. Young was the bartender at the No. 10 and he claimed that Captain Massie, the former Missouri Riverboat pilot, had 'beat a king full for Bill with four sevens, breaking Bill on the hand.' Young then said that he had brought Hickok fifty dollars' worth of checks. As Young returned to the bar, McCall shot Hickok. Young's more matter-of-fact reference makes more sense than Peirce's claim. Others will doubtless disagree, but it is arguments that make horses race!"
I tend to believe there was so much chaos and confusion nobody at the time bothered to check his hand. As Buel said, the "cards fell from his relaxing grasp." With McCall's pistol misfiring at everyone I can picture the confusion and scrambling.