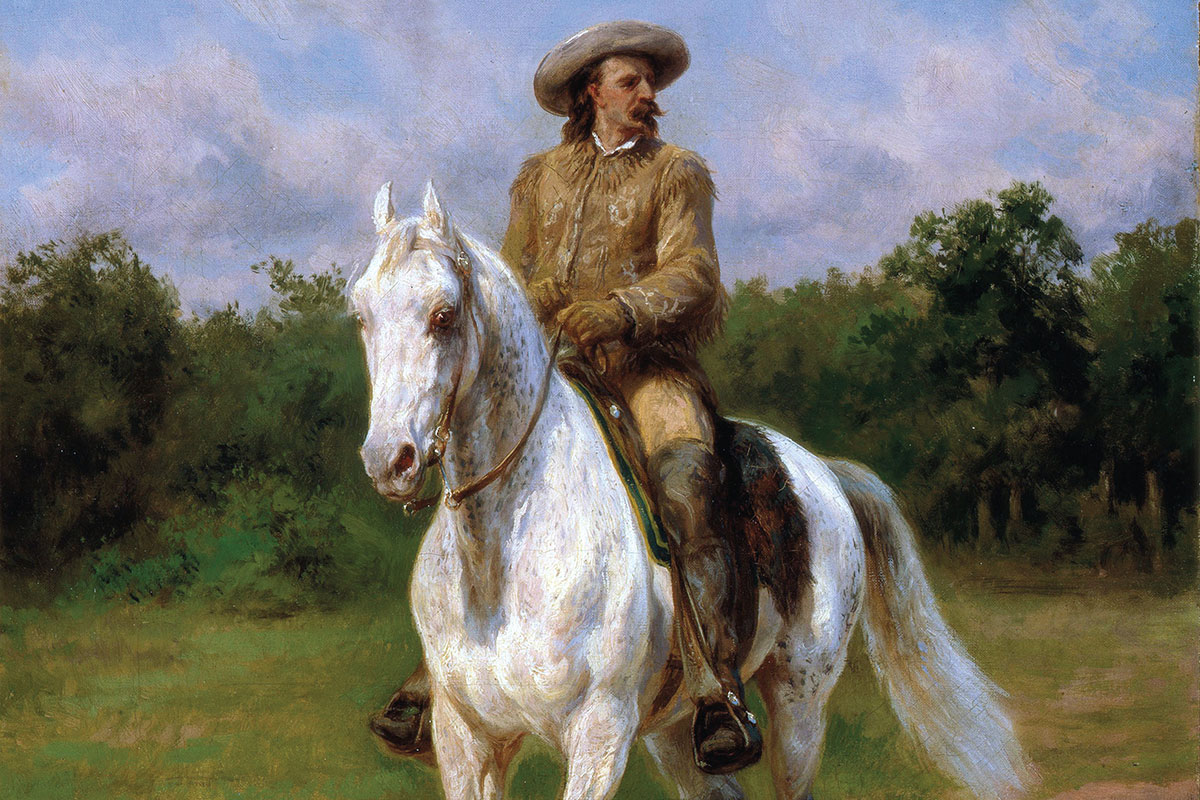 Like many Europeans of her era, Rosa Bonheur was fascinated with the American West. She studied George Catlin's sketches, corresponded with Albert Bierstadt, and collected photos from William Henry Jackson. When Buffalo Bill's Wild West arrived for its performances in Paris in 1889, it became a high point of her life. For the next decade she spoke frequently about it, and when she died in 1899 the newspapers mentioned her connection to Buffalo Bill.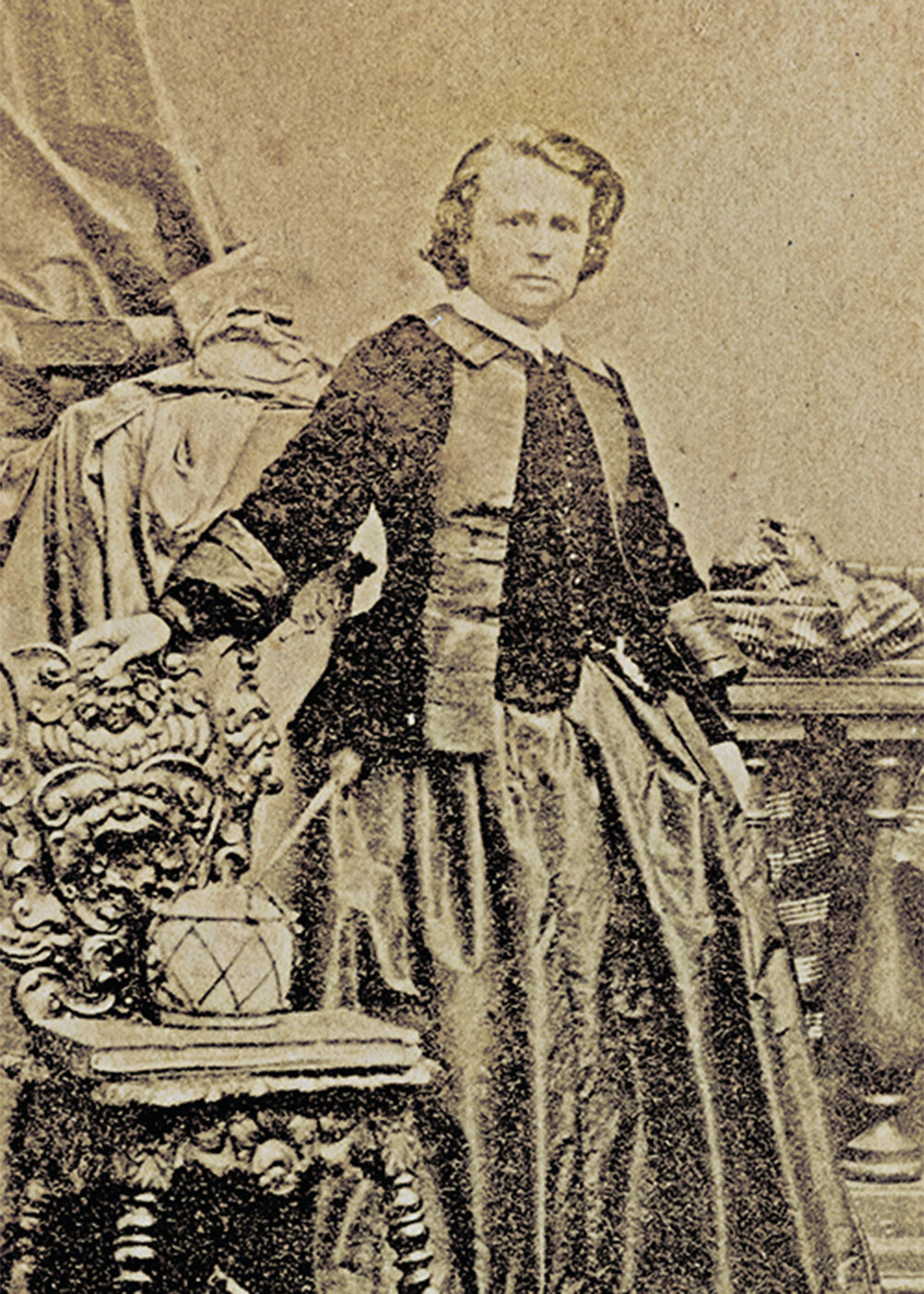 At the time of Buffalo Bill's visit, the most famous living painter in Europe was not Claude Monet, Henri Toulouse-Lautrec or even Vincent Van Gogh. It was Rosa Bonheur, who was known for her animal paintings. The Horse Fair, the title of which describes what it depicted, was considered her best work and helped earn her a place in the French Legion of Honor…the first woman so honored. She even had a menagerie of animal "models," both living and dead, at her chateau near Paris. But it was her visits to Buffalo Bill's Wild West that inspired her to produce some of her only images of people.
She was particularly captivated by the Lakota Indian performers with the Wild West, spending hours observing them before sitting down to make sketches. She did paintings of Red Shirt and Rocky Bear, who were leaders of the 90-person contingent of Indians with the show. Altogether, Bonheur produced over 50 paintings and sketches of the Wild West. She spent so much time at the show that Buffalo Bill's publicist John Burke later said, "The rest of her works will undoubtedly be tinctured with the influence produced by our Wild West." He was correct; the visits to the Wild West injected new enthusiasm into her work, with later sketches and paintings of Indians, buffalo and American mustangs.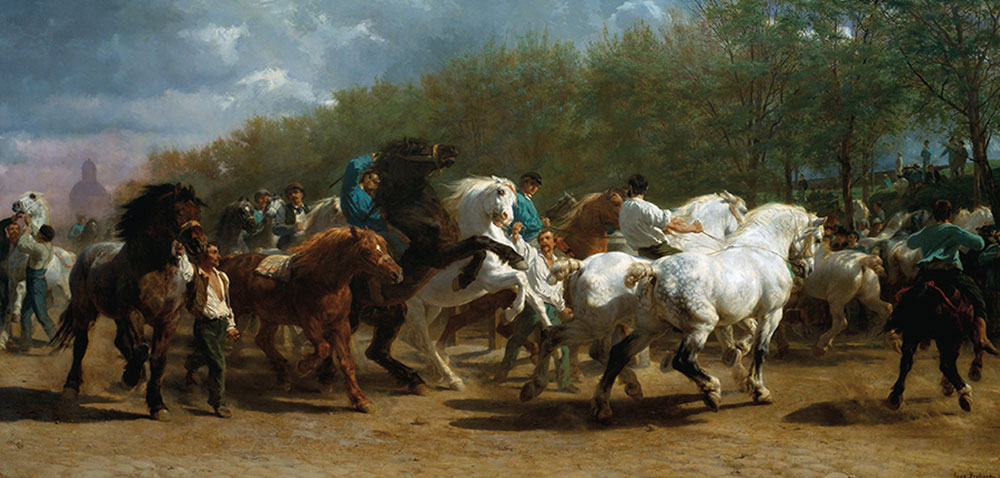 Newspapers in Europe and the United States focused their attention on the intersection of the two personalities, one an artist and the other a frontiersman. Not only did Bonheur spend time at the Wild West, she invited Buffalo Bill to her chateau outside of Paris and created one of her masterpieces, a portrait of Buffalo Bill on his horse, Tucker. When they learned she would be painting Buffalo Bill, some newspapers even mused that he had undoubtedly lost some of his color while in "civilization," and probably needed a fresh coat of paint to bring back his frontier personality.
Bonheur's painting of Buffalo Bill was presented to Cody as a gift in return for his allowing her free rein to paint at his Wild West. Perhaps because of her fame and the friendship they shared, Cody prized the painting. In 1891, when he learned his home in North Platte, nicknamed Welcome Wigwam, was on fire, he telegrammed his wife, Louisa, "Save Rosa Bonheur's picture, and the house may go up in blazes."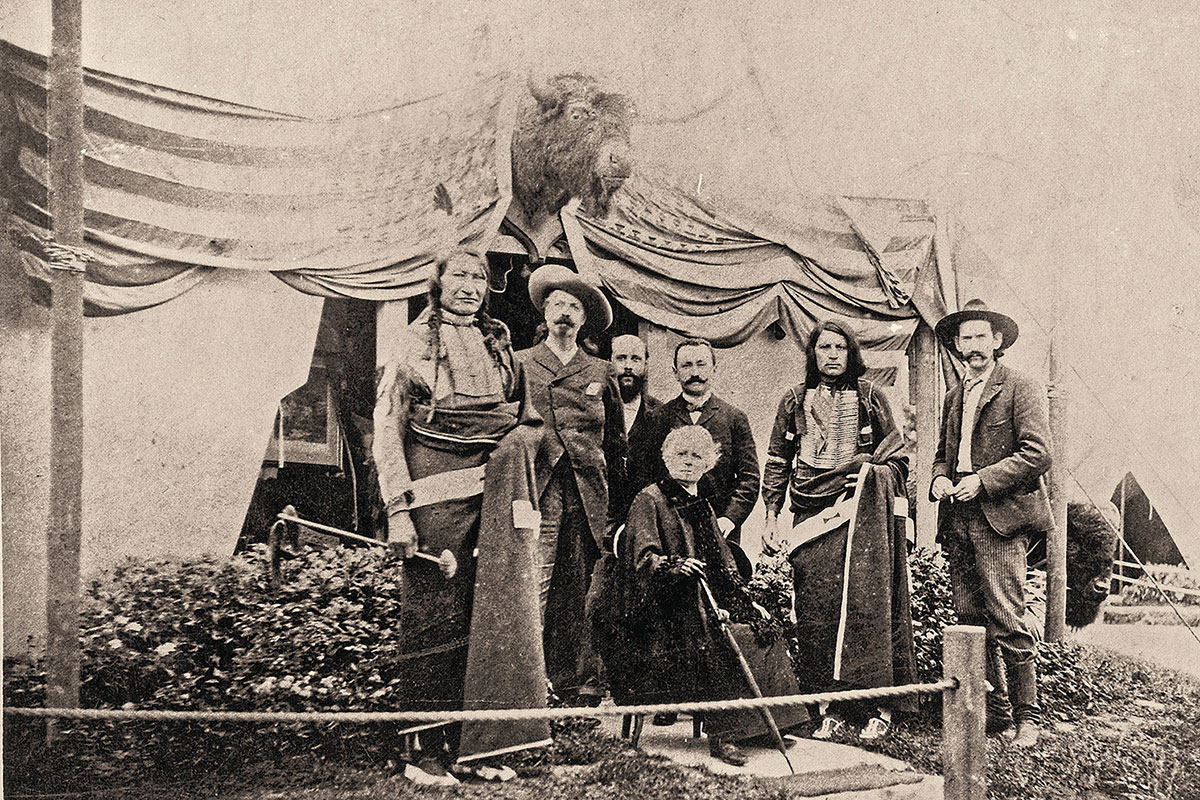 Publicity for Buffalo Bill's Wild West capitalized on Rosa Bonheur's fame as an artist. Posters for the show not only featured the painting, they depicted her creating it. Despite the assertion that the posters were exact reproductions of Bonheur's painting, there was a subtle and somewhat mysterious change. The posters faithfully reproduced every aspect of the painting except Buffalo Bill's face. While Cody's facial features are rough and almost blurred in Bonheur's painting, they are clear and detailed on the posters. Another artist had clearly changed the painting. That may have been Western artist Robert Lindneux, who knew Cody and painted him several times. Two of his paintings of Buffalo Bill, signed "Robert Lindneux après Rosa Bonheur," are remarkably similar to the images used on the Wild West posters. Cody may have recognized the mastery and value of the Bonheur painting but for some reason, perhaps vanity, he chose to have it modified.
Even though she was referred to as "The Great Bonheur" in American newspaper articles in the 19th century, Rosa Bonheur is nearly unknown in the United States today. Despite her fame, she was eventually eclipsed by the Impressionists. But Buffalo Bill's Wild West captured the imagination of people throughout Europe, and it was Bonheur who put it on canvas. And of all the many paintings she did in Europe before and after 1889, her single painting of Buffalo Bill, Western legend and mythmaker, has become her most powerful public legacy.
Steve Friesen is the author of Buffalo Bill: Scout, Showman, Visionary and is the retired director of the Buffalo Bill Museum and Grave. Ongoing research on Cody and his friends led Friesen to Bonheur's chateau in 2018.