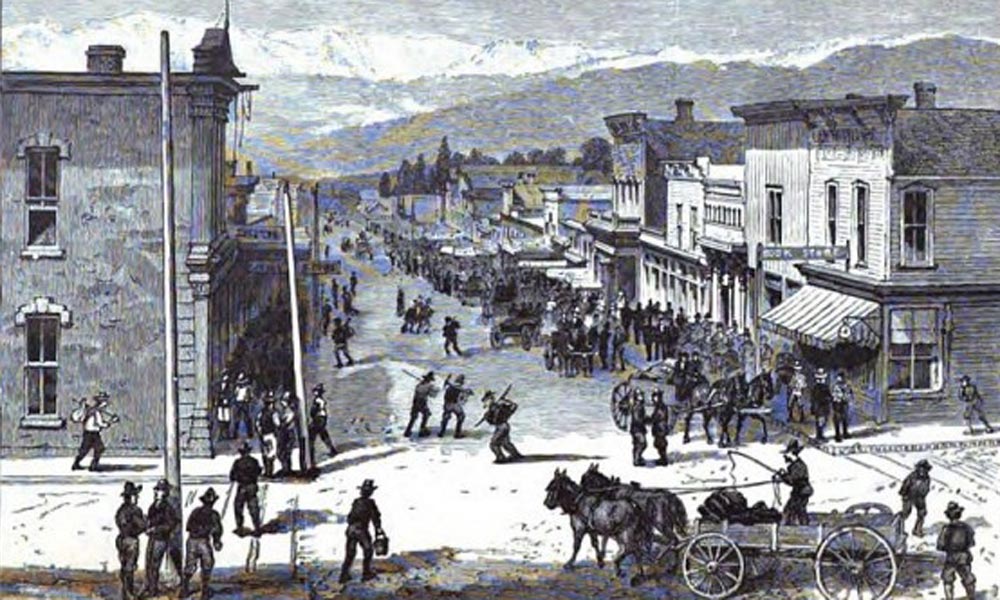 "Big Ed" Burns was a con man of the first order, roaming the Midwest and West from the 1860s until around 1920.
In 1877, he was head of a bunco gang in Chicago.  Within a few years, he'd moved his operation to Leadville, CO (photo) where he pretty much ran the town until vigilantes forced him out.  He also went to Tombstone, where—depending on your point of view—was an enemy or pal of the Earps and Doc Holliday.
"Big Ed" later became a member of Soapy Smith's gang in Denver.