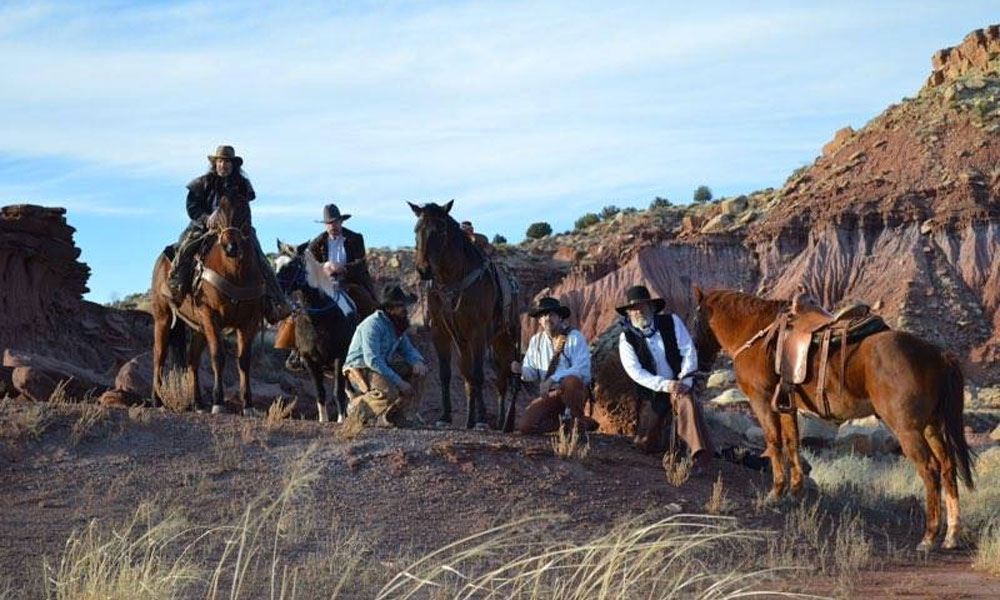 Join the town of Tucumcari for the 3rd Annual Tucumcari Rawhide Days. A celebration of Tucumcari's frontier heritage and the Rawhide TV series filmed in the Tucumcari area and town.
The celebration will include special guests, Eastwood, Wooley & Brinegar. Along with the famous Longhorn cattle drive and horse parade on the Historic Route 66.
Experience the wild west with gunfights, blacksmith competitions, fine metal art auction, Chuck wagons, Lil Miss Rawhide & Lil Wrangler, Miss Rawhide  Contests, Longhorn Photo Op, Trick Roper, Food, Music, Kid Games, Vendors, and more!
New This Year is the Ranch Rodeo, Country Music Jamboree Talent Show, Benefit Dinner and Dance, Cowboy Church Services, Native American performances, Horseshoe Pitching Contest, and Contest Categories!
There will also be a benefit dinner & dance, with country music legend Johnny Lee and the Urban Cowboy Band performing and enjoy singer songwriter Adrian Buckaroogirl, to benefit for Horses for Heroes NM Cowboy Up in conjunction with the Most Versatile Blacksmith Fine Art Auction.
Visit the website for schedule and ticket information at tucumcarirawhidedays.com