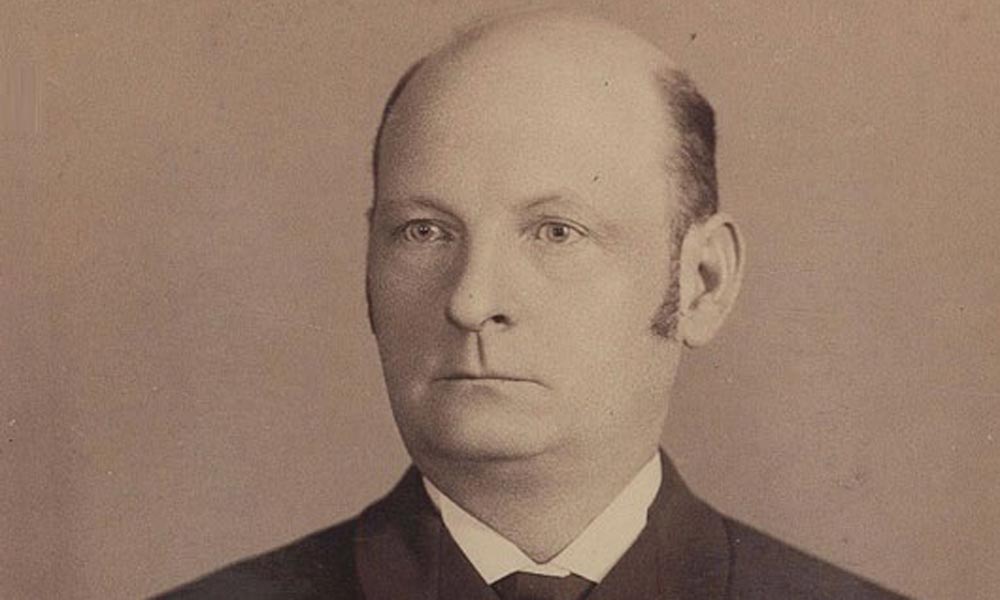 If I had to choose a favorite outlaw, without hesitation I'd say, "Cole Younger." Besides being a "good man to ride the river with," he had many good qualities compared to the typical outlaw of his day.
A few years ago the late author Jack Koblas told me a poignant sidebar about Cole that he'd recently discovered.
As the gang was riding towards Northfield in September, 1876 for their rendezvous with destiny they stopped at the little town north of Mankato called St. Peter. A group of children gathered around them, enthralled with the fine horses the men were riding.
Cole liked kids and gave a little six-year-old girl a ride.  Afterwards he smiled and said to her, "I hope you will always remember me."
She smiled back and replied, "I will always be your friend."
The little girl's name was Horace Greeley Perry.  Her father was a local newspaperman who admired the famous publisher so much he planned to name his first child after him.  He was expecting a boy and when it turned out to be a girl, he named her Horace Greeley anyway.  Some fifteen years after the Younger's were captured she visited Cole in prison saying, "I told you I would always be your friend."
Cole stood almost six feet tall and dressed well. He had curly, light auburn hair and freckles. He came from a good family, was intelligent, well read and loved practical jokes. He was also quite popular with the ladies. In between robberies he often sang in a church choir.
During the Civil War, Cole rode with Quantrill's Guerillas and on August 9th, 1862 they were preparing to invade Independence, Missouri. Quantrill needed someone to reconnoiter the town and Cole volunteered for the dangerous mission. He dressed himself as an old woman, gathered a basket of apples and riding sidesaddle went into town as a "Granny apple woman."
Pretending to sell apples to the soldiers, he noted the strengths and weaknesses of the town. But when the old granny paused too long to do her "bookkeeping," a sentry grew suspicious and tried to grab the reins of the mule. Cole pulled his revolver, shot him and in the confusion that followed, escaped from town and reported the information to Quantrill.
Two days later the guerillas took Independence. Soon after that Cole was promoted to first lieutenant in General Joe Shelby's brigade of the regular army.
Several years later, following the disastrous Northfield bank robbery and the manhunt that followed, Cole, Jim and Bob Younger were taken captive at Hanska Slough in southwest Minnesota.     Although he was wounded seven times, Cole was game to the end. Saying he'd been in the rain for two weeks and had no food but he could still whip their two best men at the same time, Cole struck up a boxer's stance.
His brother Bob convinced him to give it up.
The boys were loaded on a wagon and driven into the town of Madelia where a large crowd of onlookers gathered to see the famous outlaws. Many of them were young women. Despite his wounds, Cole rose chivalrously to his feet and made a sweeping bow to the ladies.
Now that's chutzpah!