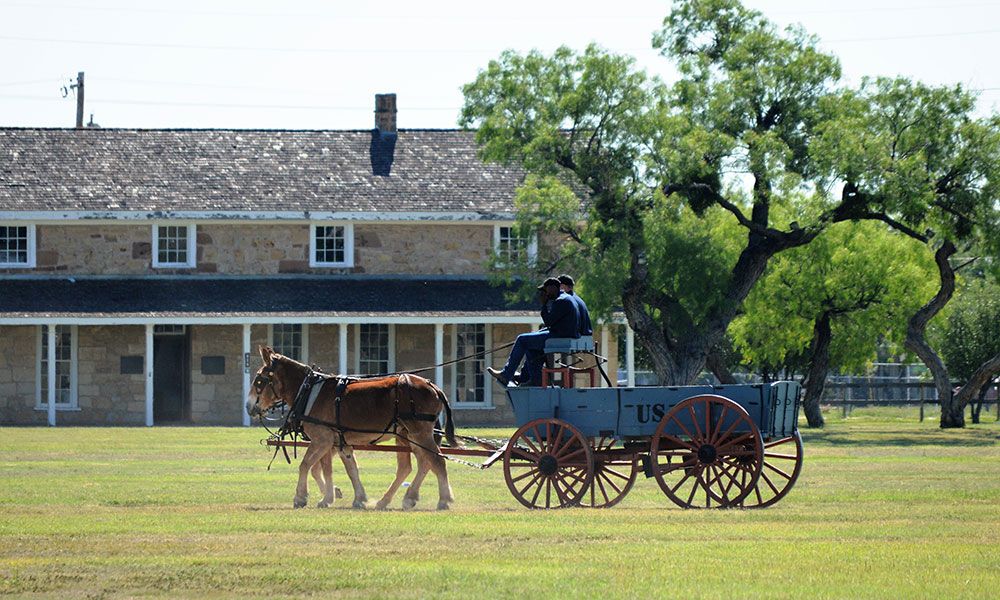 Off the beaten path, you will find San Angelo, an Oasis in west Texas. March is the perfect month for the history enthusiast to visit this unique locale because of the exciting line-up of events.
You can take a walk through the McChristian Collection display and view original army winter clothing and equipment from the 1870s and 1880s.
Plan to attend the annual Frontier Ladies Living History Symposium for a unique look at women in the west, March 8-10.
Pack up the family and take part in the special programs, tours, and living history activities for guests the week of March 11-16.
Enjoy a visit to the past by partaking in the the Fort Concho Museum Day on Saturday, March 16.
Wrap up the month by visiting the Art Extravaganza of West Texas Rehab Center, March 22-24.
With events and activities for all ages, San Angelo is a must for a unique spring break destination.
Plan your trip at DiscoverSanAngelo.com!