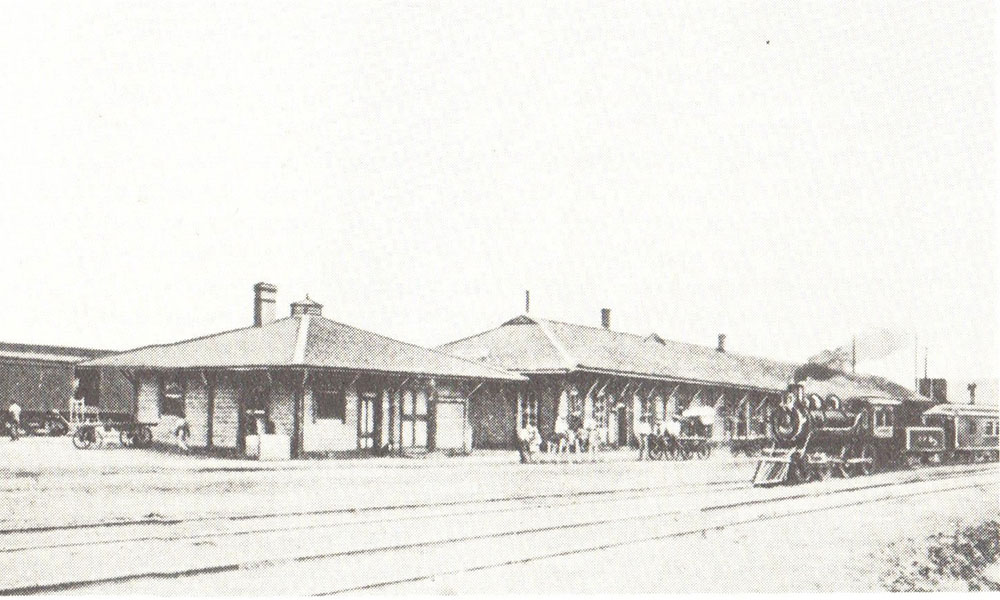 During the Spanish-American War, Harry Wheeler was a member of Teddy Roosevelt's Roughriders but not with the Arizona Squadron. He enlisted with the Arizona Rangers in 1903 and rose through the ranks of from private to captain in just four years. He would be the third and final captain of the storied rangers.
Wheeler wasn't a big man, he knew how to handle a rifle and pistol and was considered the best shooter in the outfit. It was said he was equal to anyone on either side of the Mexican border. The famous Texas lawman Jeff Milton called him the best he'd ever seen and he'd seen some of the best, including John Wesley Hardin.
Wheeler took part in one on the West's most unusual gunfights on February 28th, 1907, on the streets of Benson when a lover's triangle turned into gunfight that ended with a rock fight.
D. W. Silverton was staying in a hotel in Tucson with a pretty young brunette. The two claimed to be married but there isn't a record of them having matrimonious ties.
Another man, J.A. Tracy also claimed her as his wife. Apparently both men had known her previously in Nevada.
When Tracy, agent for the Helvetia Copper Company at Vail's Station, a few miles east of Tucson learned his former lady love was in the Old Pueblo, he paid her a visit and offered her a diamond ring which she refused to take. Undaunted by her rejection, Tracy sent her several threatening notes before returning to Vail.
Much to his surprise, the next day he saw "his wife" and Silverton on the Southern Pacific passenger train as it passed through Vail. She looked out the window, Tracy and pointed him out to Silverton, who jumped off the train. The two argued briefly before the conductor called "All aboard."
A short time later Tracy proceeded to hop a freight train and follow them some thirty miles down the track to Benson.
Meanwhile, the two lovebirds checked into the Virginia Hotel that night and the next morning Silverton stepped out on the porch of the hotel and spotted Tracy, armed with a Colt revolver.
Silverton alerted the hotel proprietor, Eduardo Castaneda who sought the help of Lt. Wheeler who, fortunately just happened to be staying at the hotel.
Wheeler saw Tracy over by the depot and went to disarm him but as Wheeler approached, Tracy pulled his .45 and fired four times, the third round hitting the ranger in the upper thigh. Wheeler kept walking walked towards Tracy, telling him to throw down his weapon, at the same time firing all five shots in his pistol. Tracy was hit four times causing him to fall backwards.
"I'm done for, my gun is empty" Tracy moaned.
Wheeler, his pistol empty, walked towards the dying man who then proceeded to fire twice more hitting the Ranger in the foot.
The only firepower available were some stones lying on the dusty street between the two men so Wheeler started furiously throwing rocks until Tracy collapsed either from loss of blood or shock at being pelted with a flurry of pebbles.
"Well", Wheeler said to Tracy when it was over, "it was a great fight while it lasted, wasn't it old man?"
Tracy gave him a dirty look and muttered, "I'll get you yet."
They loaded Tracy on the next westbound train passing through but he died before they got him to Tucson.
It was later learned that Tracy was wanted in Nevada for two murders and there was a $500 reward out for him. One of his victims was the brother of a former Arizona Ranger. Wheeler spurned  accepting "blood money" and requested the reward money be given to the widow.