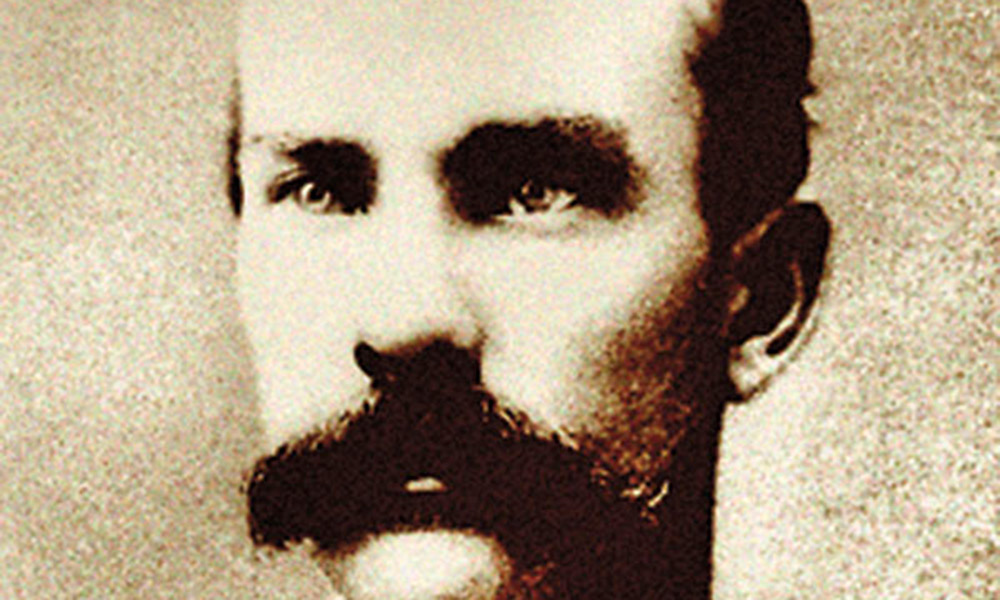 Recently, I received a letter from a gentleman in Germany asking if Johnny Ringo's name was actually Johann Rheingold, the son of a German settler.
Johnny Ringo is arguably the best gunfighter name of them all and he was born with it.
"No, I replied, "he's always been Ringo. John Peters Ringo was born May 3rd, 1850 in Washington, Indiana.  His father, Martin Ringo was born in Kentucky and his mother was Mary Peters of Liberty, Missouri. When he was six the family moved to Missouri, and eventually to California.
In reality his stock in trade was stealing livestock. He was a member of the notorious Cow-boys, a loose-knit band of rustlers who stole cattle both in Mexico and the U.S. Occasionally they robbed stagecoaches. Their depredations in the Arizona Territory and Mexico caused President Chester Arthur, in May 1882, threatened to declare martial law in the outlaws didn't disband.
The legend began to grow shortly after his body was body was found at Turkey Creek in the Chiricahua Mountains on July 14th, 1882. The name Ringo certainly helped in this creation. Soon his legendary fabrication was forged with diminutives like "fearless." and the "Fastest Gun in the West."
His biographer, Steve Gattos wrote: "John Ringo had no part in spreading the folklore that evolved during the twentieth century when writers, who often relied solely on old-timer claims, began to publish books about Western figures and Old West incidents. Nonetheless, Ringo probably made little effort to correct the garbled accounts of his past or half-truth rumors that were told by people during his life that had limited knowledge of the facts."
These tall tales include stories that he was born in Texas or Missouri and he rode with Quantrill during the Civil War and was a cousin of the Younger brothers. The Arizona Daily Star in Tucson wrote, "He was known in this section as the 'King of the Cowboys' and was fearless in the extreme."
The Tombstone Epitaph added, "He was recognized by friends and foes as a recklessly brave man, who would go any distance, or undergo any hardship to serve a friend or punish an enemy."
Cochise County Deputy Sheriff Billy Breakenridge the biggest mythmaker of all, insisted he had a college education. Others said he was the black sheep son of a wealthy family, quoted Shakespeare and had a vast collection of scholarly books. Truth is Johnny never even finished grade school. It was also claimed he was moody, morose and the killer of twenty-two men. And yes, there was a claim that his name was really Ringgold and he had shortened it to Ringo to shelter his family from his notorious reputation. To the mythifiers he was the reincarnate of Don Quixote.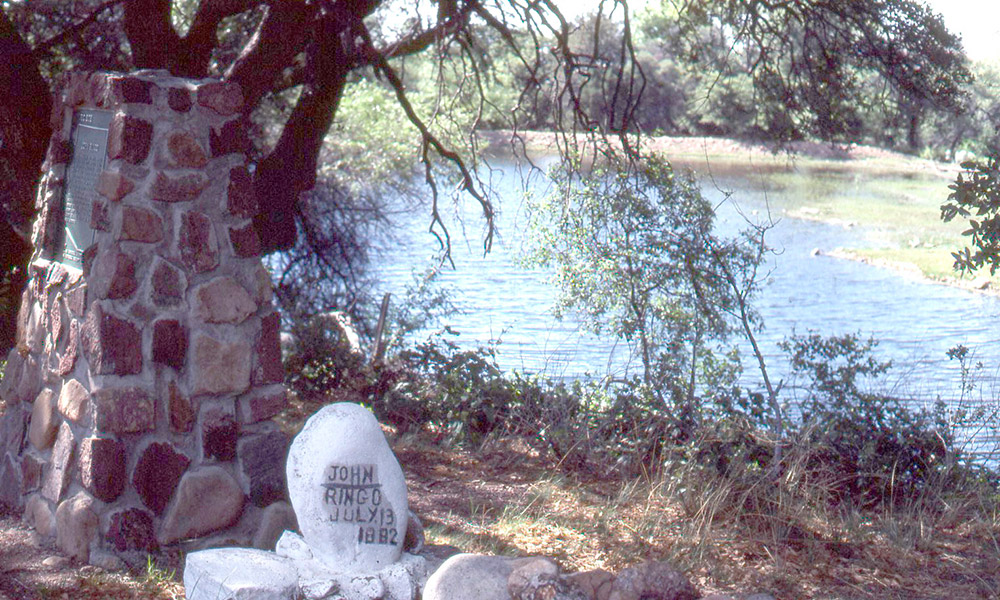 None of this is true. His only verified killing was during the Texas Hoodoo War, when on September 25th, 1875 he and a man named Bill Williams rode up to James Cheyney's place. Cheyney was rumored to have set up a couple of their friends for murder. He was washing his face and invited the two for supper. The unarmed man's face was covered with a towel and he didn't see the two draw their pistols. All he heard were the gunshots that took his life.
Ringo's only other gunfight was in December 1879 in Safford, Arizona when he shot and wounded another unarmed man, Louis Hancock because the man refused to have a drink with him. He was suspected to being a participant in the cowardly shotgun ambush of Tombstone Marshal, Virgil Earp on December 28th, 1881. And that's illustrious career of the "Classic Gunfighter."
Another Ringo biographer, Jack Burrows more aptly described the man in his title, "Johnny Ringo: The Gunfighter Who Never Was."
https://truewestmagazine.com/battle-turkey-creek-canyon/