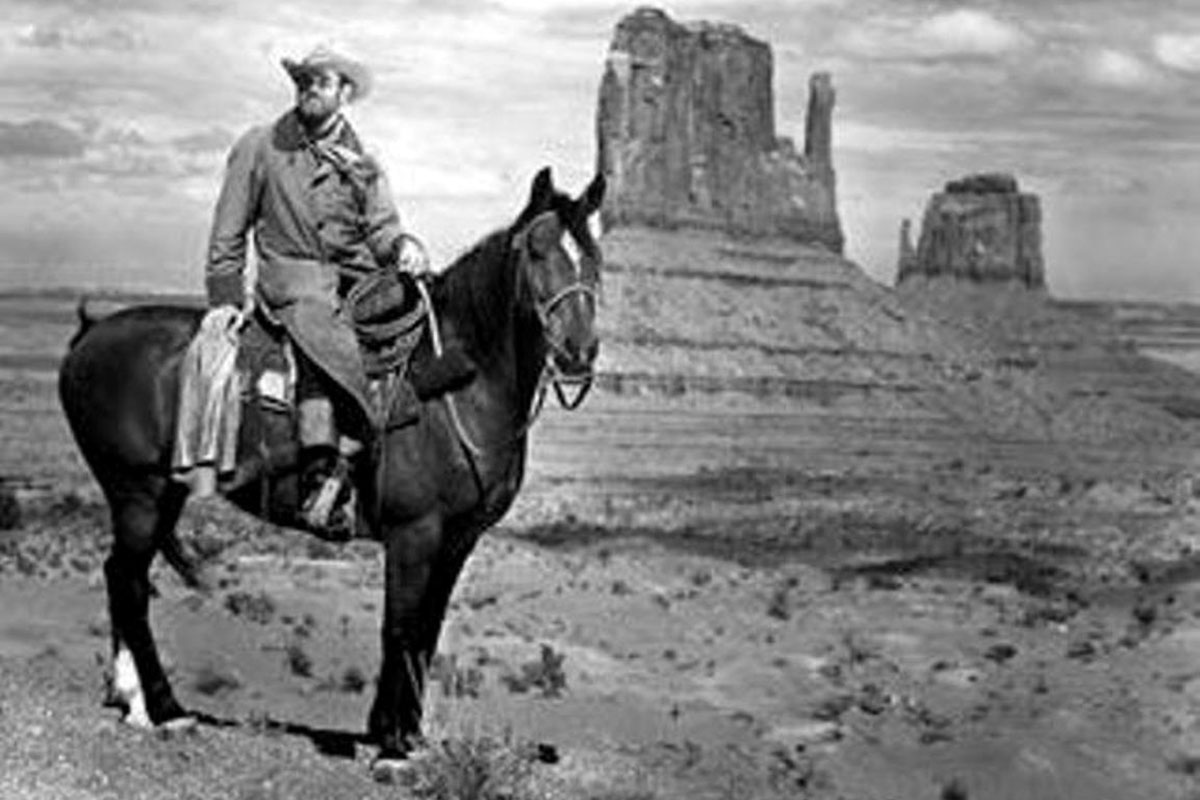 The other night the 1946 John Ford film My Darling Clementine popped up on one of the channels. I've always enjoyed the film, not for its historical accuracy because it isn't, but for Henry Fonda, Walter Brennan and the spectacular Monument Valley setting.
I seriously doubt that Ford got any of that information from the Wyatt Earp as he claimed. Wyatt wasn't a talkative guy. Lake put a lot of words in Wyatt's mouth in Frontier Marshal but Ford never let the facts get in the way of a good story. Ford was in the entertainment
business and the film was entertaining.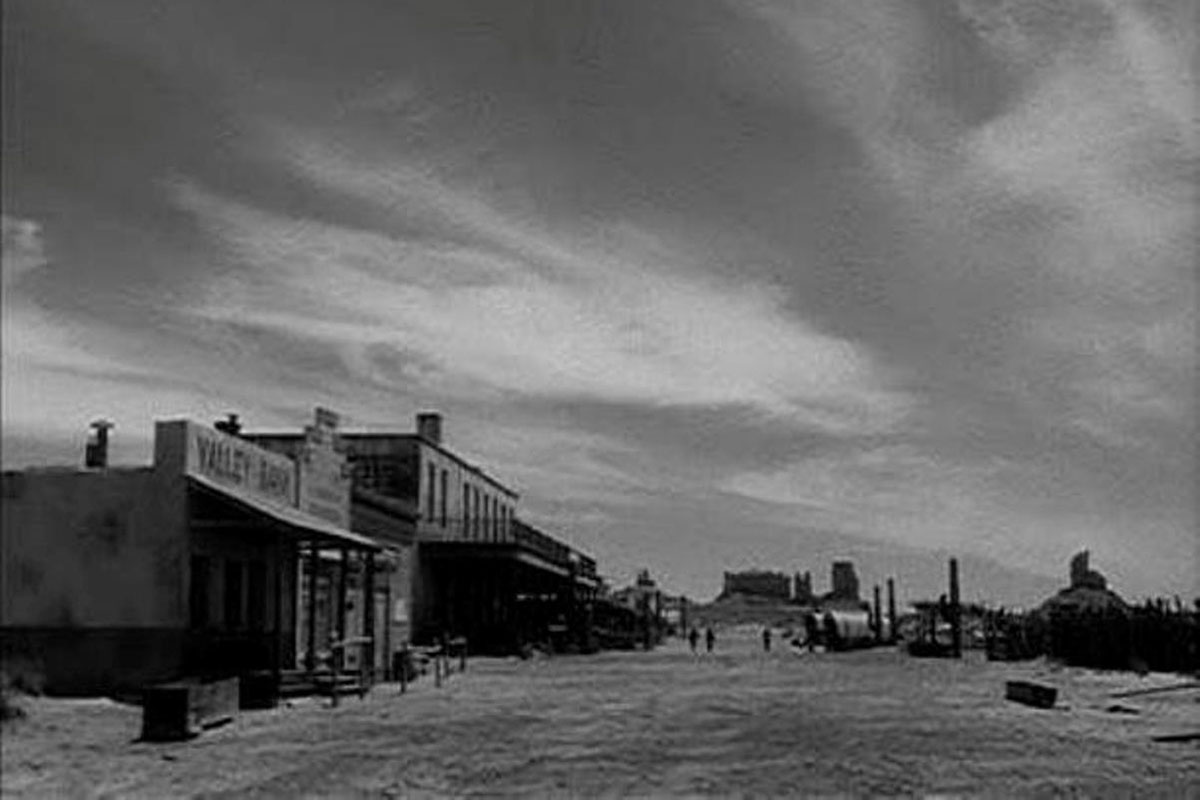 Moviemakers strive to tell a good story that will fill movie theaters. Accuracy is coincidental. I have to paraphrase here but the story goes that former Shakespearian actor-turned-silver screen cowboy, William S. Hart viewed Ford's 1939 Stagecoach and
observed something to the effect that if the story had been historically correct the Apaches would have killed the lead horses at the very beginning and that would have been the end of the chase. In reply, Ford quipped, "Yes, and that would have been the end of my movie."
A few other discrepancies included; there was no such person in Doc's life as Clementine Carter and Hollywood hunk, Victor Mature was miscast as consumptive Doc. He was a dentist, not a physician and he didn't die at the O.K. Corral. Virgil Earp, played by Tim Holt, was killed by the Clanton's in the opening scenes. And the Earp brothers
weren't trail driving cattle when they arrived in Tombstone.
Lastly, while the Huachuca and Dragoon Mountains are spectacular, the town of Tombstone, looks out of place nestled in the majestic, salmon-hued buttes, spires and mesas of Monument Valley.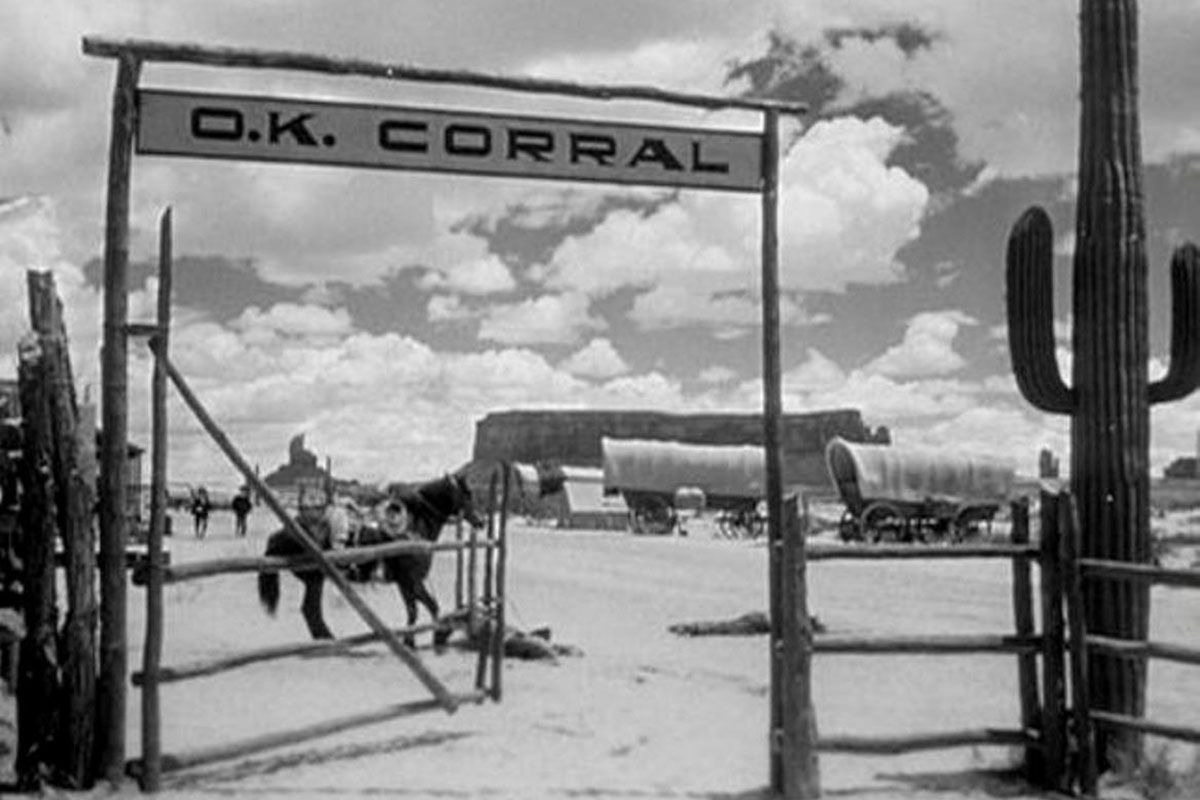 Some thirty years ago I was working trail rides as a "horseback historian" for dudes, horse people and anyone who loves to experience the West from the back of a horse and we were spending a week in Monument Valley. I know, it was a tough job but somebody had to do it.
We rendezvoused at Old Man Cly's place a few miles east of Goulding's Trading Post. I was sitting on an old corral fence watching the riders to saddle their mounts when Hastiinsani Cly walked up to me and said "Marshall, do you want to see Tombstone?"
I looked out in the valley towards the trading post where John Ford"s town had been located and replied, "It used to be down there. What did you do with it?"
He grinned and said, "You're sitting on part of it."
More than forty years earlier he'd taken the wood and built his corral with it. Lumber was scarce as horseflies in December in Monument Valley. I was perched on what was left of John Ford's Tombstone.
Marshall Trimble is Arizona's official historian and vice president of the Wild West History Association. His latest book is Arizona Outlaws and Lawmen; The History Press, 2015. If you have a question, write: Ask the Marshall, P.O. Box 8008, Cave Creek, AZ 85327 or email him at marshall.trimble@scottsdalecc.edu.