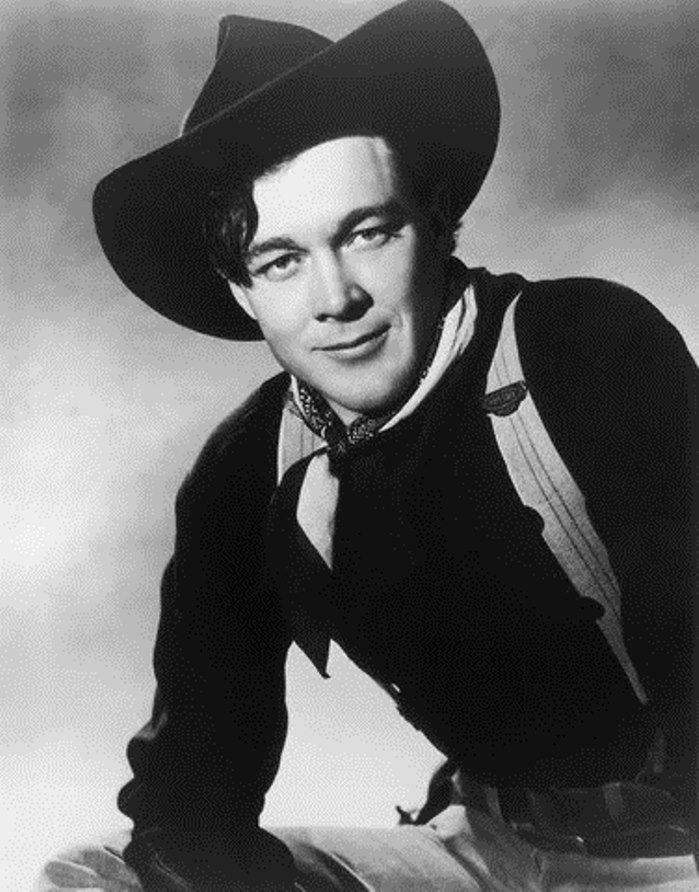 Howard Hughes is credited with bringing Ben Johnson out to Hollywood from Oklahoma in the late 1930s and introducing him to director John Ford. An excellent horseman, Ben found work as a stunt man during the 1940s. When the legendary director was filming "Fort Apache" in 1948 he hired Ben both as a stuntman and double for Henry Fonda. During the filming, a team of horses pulling a wagon spooked with three actors on board and stampeded. Ben rode after the team and "just like in the movies," saved the actors from serious injury or worse. After the incident Ford promised him more work.
He told me what happened next. "Mr. Ford invited me into his office one day and told me to sit down, then he handed me a piece of paper. What caught my eye was a seven-year contract and $5,000 a week. I stopped reading, grabbed a pen and signed it." He paused a moment and grinned. I didn't even ask what I had to do.
Over the next 40 years Ben would star or appear in dozens of films and television shows. He took a break from the movies in 1953 to rodeo and won the PRCA World Team Roping Championship and inducted into the Pro Rodeo Hall of fame in 1973.
He was the only movie star to win a World Championship in rodeo and an Academy Award in 1971 as Best Supporting Actor. In 1982 he was inducted into the Western Performers Hall of Fame at the National Cowboy and Western Heritage Museum in Oklahoma City. And in 1994 he received a star on the Hollywood Walk of Fame. Through it all this Oklahoma cowboy never changed. He used to say, "I make a lot of money in the movies playing Ben Johnson."
 In the 1990s I was part of a small group of riders who rode with Ben on a tour of Monument Valley. He and I rolled out our bedrolls in the same small tent for a week. I was there to write a story on him returning to the place where he first gained fame as an actor for Arizona Highways Magazine. Sadly he died before the story was published and we had to change the title to "Ben Johnson's Last Trailride."