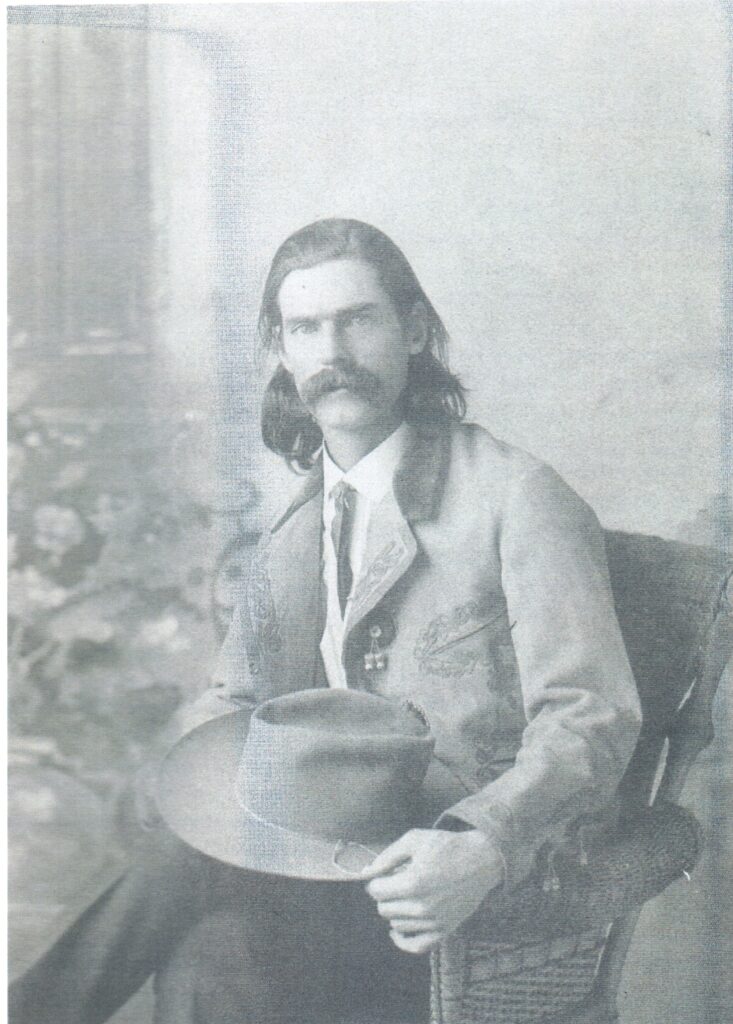 Climax Jim was the darling of the Arizona press during the late 1890s. Thanks to the fertile imaginations of the old timers who knew him and the newspaper reporters who embellished and enlivened the activities of this likable street-wise kid from the east coast who matured into a notorious escapologist, rustler and rascal. His suggestive sobriquet also made him something of a public curiosity.
His colorful confrontations with the law weren't exactly the stuff of legends but they kept readers thoroughly entertained.
His real name was Rufus Nephew and contrary to what readers might be thinking he picked up the nickname Climax Jim because his favorite chew was the popular Climax Chewing Tobacco.
Climax Cut Plug Chewing Tobacco, "The Grand Old Chew," was a favorite of 19th century baseball players and evidently at least one cattle rustler.
 Climax Jim told Tucson reporter George Smalley in 1902 that he arrived in Arizona using the alias Kid Thomas but soon picked up another.
"I used to like tobacco right well," he said, "and when I was just a kid I lit into the camp of the Hash Knife outfit in northern Arizona and was going on roundup for a month. So, I just laid in a supply of tobacco—twelve pounds of Climax in a gunny sack and a full bar tied to my saddle…..At the end of twenty-five days I had 'chewed' every leaf of that tobacco, there wasn't a puncher in their outfit that wasn't calling me 'Climax Jim.'"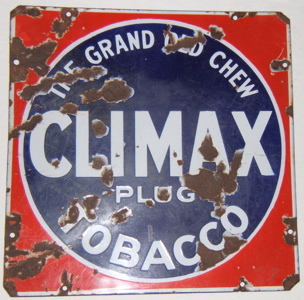 His reputation for using a chaw resourcefully reached new heights when he was arrested for altering a check and trying to cash it. When his trial came up the check was placed on a table in the courtroom as Exhibit A for the prosecution. During the trial his lawyer got into a nose-to-nose argument with the prosecuting attorney. During the distraction, Climax Jim, with a chaw of tobacco creating a round bulge in his cheek, he ambled over to the table and stuffed the check into his mouth.
The judge finally restored order and directed the prosecuting attorney to present Exhibit A. When he reached for his primary evidence, it was nowhere to be found. A few feet away Climax sat there in his chair and chewing his cud with an air of innocence that would have done a choir boy proud.
The case was dismissed for lack of evidence. As he was leaving, Climax, with all the aplomb of a muleskinner, spit Exhibit A into the judge's personal spittoon.
Case Closed