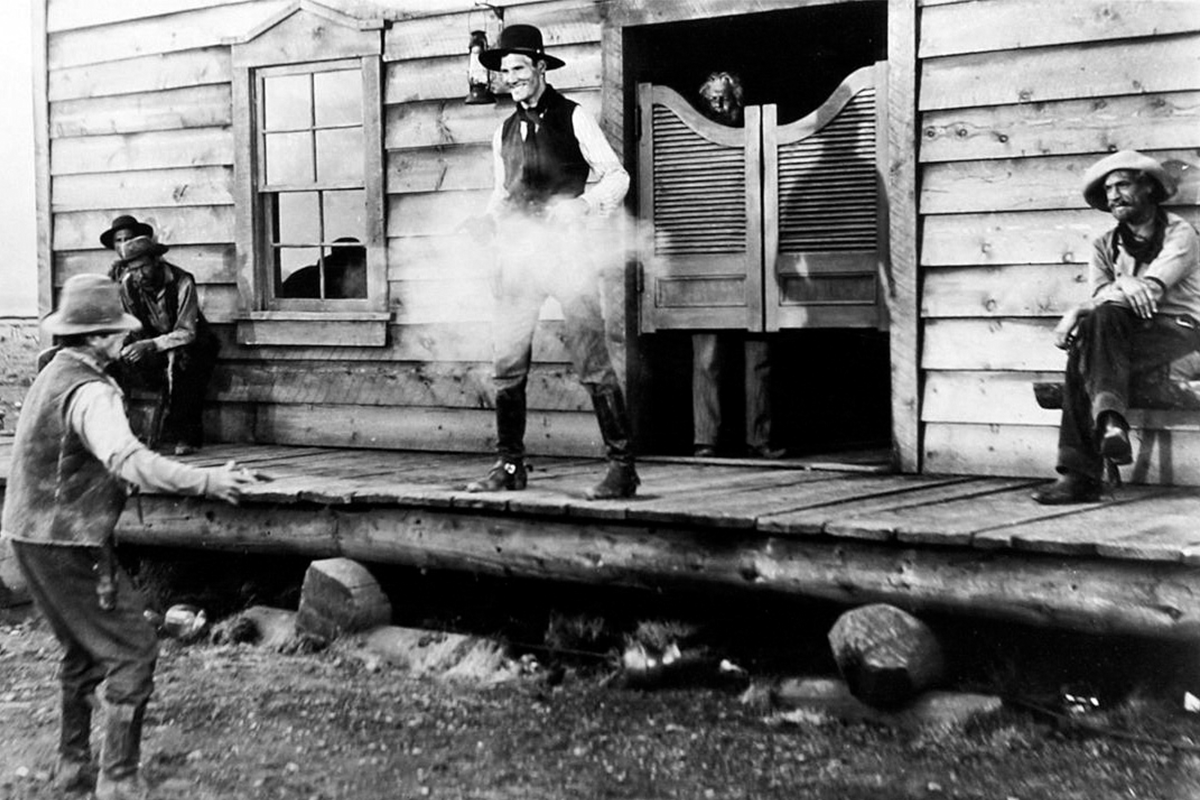 Many westerns movies base their story line on ranch wars or ranchers wanting to get rid of nesters squatting on their grazing lands.  Did these kinds of affairs really happen? Jim McGrath, Springfield, MO
Yes, they really did! Remember the Broadway Play and 1955 film "Oklahoma." One of the songs was The Farmer and the Cowman Should be Friends? They sure could if the farmer's daughter looked like Shirley Jones.
The cattlemen arrived first and were grazing over vast areas. They also faced the dangers of Indians who vastly outnumbered them. Cowboys also had a natural disdain for anybody who didn't make their living from the hurricane deck of a cowpony.
The grasslands of the western plains west of the 100th Meridian at the time were more suited to grazing cattle than small farms. Much of the short grass country in the West was not suited for farming small acreages and the Homestead Act granted farmers only 160 acres.
The homesteaders legally staked out land on what the cattlemen thought of as their grazing lands and they had the local governments in their corner. They accused the small ranchers who set up on the fringes of their lands as "rustlers" and some actually were.
The movie "Shane," from a novel by Jack Shaefer, is an excellent one in that it gives both sides of the issue. The farmer, Joe Starrett and the old rancher, Rufus Ryker. Both believed they had a right to be there. The enforcer for the farmers is the mysterious gunfighter, Shane and the mean gunfighter in dressed in black is the hired gun by the rancher is Jack Wilson.
The outstanding cast included Alan Ladd as Shane; Van Heflin as Starrett; Jean Arthur as his wife Marian; Emile Meyer as Ryker, while Jack Palance, one of the best film villains of them plays Jack Wilson. Another Hollywood legend, Ben Johnson played Chris Calloway, one of Ryker's cowhands who has a change of heart.